Brendan Rodgers admits: "I always think in ink." He is a compulsive note-taker, and a pile of flip charts litter his office at Liverpool's Melwood training ground. The pages are intermittently decorated by child-like drawings of a stick man, with a crown on his head.
The illustrations, in black marker pen, are indications of individual conversations with his players. "Wear the crown" he tells them, when he senses concern, insecurity or prevarication. "You're the king of your own destiny."
It is sound advice. Perhaps he should apply it to himself, if the squall which has hit his managerial career is not to become a perfect storm of poor results, private doubts and public disaffection.
Manchester United vs Liverpool: Combined XI
Manchester United vs Liverpool: Combined XI
1/8 David De Gea (Man United 1 Liverpool 0)

Has arguably been United's best player this season, with a number of impressive performances and great saves that have earned his side crucial points. Simon Mignolet, on the other hand, looks like he could be replaced in January, with Liverpool linked to numerous goalkeepers.

GETTY IMAGES

2/8 Antonio Valencia (Man United 2 Liverpool 0)

A problem position with the two sides playing very different formations, Valencia gets in ahead of Glen Johnson because he is a bigger attacking threat - both are terrible defenders.

Getty Images

3/8 Kolo Toure (Man United 2 Liverpool 1)

Kolo Toure's presence in this team shows just how far these two sides have fallen, as well as the defensive injury crisis currently engulfing United. His opposite number Paddy McNair has potential but was so bad against Southampton he was replaced after 37 minutes, with Michael Carrick dropping into defence.

GETTY IMAGES

4/8 Martin Skrtel (Man United 2 Liverpool 2)

Again, Skrtel has been far from impressive this season, though he is the best of a bad bunch. Jonny Evans is arguably his equal but will be starting his first match since September; the Slovakian just shades it.

Getty

5/8 Marcos Rojo (Man United 3 Liverpool 2)

Rojo not enjoyed the greatest of starts at Old Trafford but Albert Moreno, though impressive at times, has also struggled and lapses in concentration have cost Liverpool goals.

GETTY IMAGES

6/8 Steven Gerrard (Man United 4 Liverpool 3)

Gerrard has endured a poor season and is lucky to be in this team - the man opposite him is Marouane Fellaini, one of the worst signings of the last couple of years. Gerrard's sparkling form from a year ago has deserted him and he's badly in need of a rest - despite his wonderful free-kick against Basel. Liverpool are so bad without him Brendan Rodgers can't afford him one.

Getty

7/8 Juan Mata (Man United 5 Liverpool 3)

Choosing between Mata and Jordan Henderson is probably the toughest decision to make in this team. It is a matter of opinion and tactical preference whether you go for the crafty, attacking talents of the Spaniard or the high-energy Englishman. Henderson, like Gerrard, has not been as good as last year and Mata just shades it on current form.

Getty Images

8/8 Raheem Sterling (Man United 5 Liverpool 4)

Another Liverpool player who has failed to hit the heights of last season. However, Sterling remains the side's most potent attacker with Daniel Sturridge out and Luis Suarez departed. Ashley Young has done a good job at wing-back for Louis van Gaal, but Sterling is a potential match-winner.

Getty
Rodgers retains the faith of his employers, but since football's short-term mentality is ingrained he cannot escape the importance of the next four days. Defeats at Manchester United and Bournemouth would undermine his reputation as the pre-eminent British coach of his generation.
His plight reminds me of the first rule of management, confided by a wise old football man: "Bad recruitment gets you the sack." Liverpool's recruitment has been poor by any metric produced by their myopic army of match analysts.
Rodgers bears responsibility for inadequate investment of £215 million, without being the king of his own destiny. Denied autonomy of choice, he has inordinate and entirely misplaced faith in fellow members of Liverpool's transfer committee, and the modernity it is supposed to represent.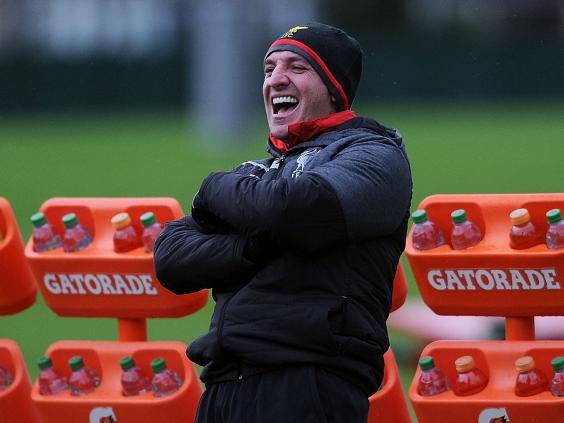 Five men are avoiding their fair share of blame. The commercial instincts of chief executive Ian Ayre are flawed, as is the statistically-driven dogma of Dave Fallows, Liverpool's Head of Recruitment, and his acolyte Michael Edwards, the so-called Director of Technical Performance.
Chief scout Barry Hunter, recruited, like Fallows, from Manchester City, has not lived up to an inflated reputation. By sanctioning a shift away from traditional methods, Mike Gordon, who also sits on the board of the club's parent company Fenway Sports Group, is ignoring best practice.
FSG's Boston Red Sox have a strong analytical culture and are advised by Bill James, founding father of Moneyball, but they also have three separate scouting divisions, covering amateur, professional and international baseball. More than 50 traditional scouts operate globally, in Europe, South and Central America.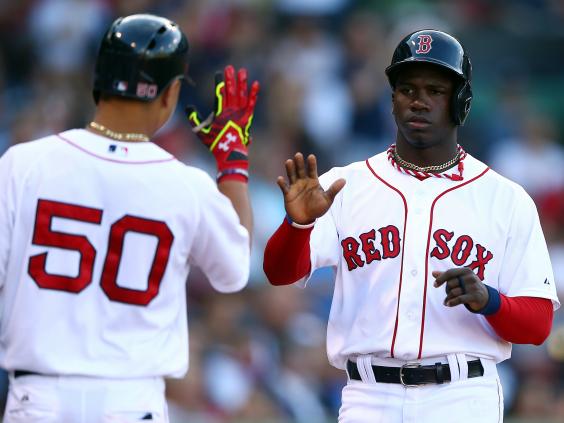 Rodgers is now sanctioning the use of analysts as advance scouts, at the expense of men who feel the game in their bones. Five scouts, hugely respected in their fields, have been released. Their names – Alan Harper, Mel Johnson, Mike McGlynn, Andy Stevens and Neil Richardson – may not be instantly recognisable, but their merits are recognised by their peers.
The bloodletting, sanctioned by the manager, was a significant error of judgement for someone who is at pains to reinforce his spiritual affinity with Bill Shankly, who regarded Geoff Twentyman as one of his greatest signings. He made him chief scout in 1967 and, over the next 19 years, Twentyman developed a reputation as a legendary talent spotter, discovering the likes of Ian Rush, Phil Neal and Alan Hansen. Successive managers, Bob Paisley, Joe Fagan and Kenny Dalglish, swore by him.
Those were the days of the boot room, rather than the laptop laboratory. Liverpool's new policy requires experienced scouts to assess players on their computers, instead of being out on the road, using networking skills and deeply-ingrained instincts.
Internal communication is poor, and a culture of arrogance and indifference ensures bargains are being missed. Repeated recommendations to sign Dele Alli, MK Dons' midfield prodigy, were ignored; once available for as little as £300,000, recent negotiations suggest he is likely to cost Liverpool up to £6m, if signed in January.
That is Rodgers' last window of opportunity. He needs to be his own man, or the crown will slip from his grasp, for ever.
Cookson goes off track
Brian Cookson has been generally sure-footed since taking charge of cycling's global governing body, the UCI. He has a reformist agenda, and has distanced himself from the duplicity of the Lance Armstrong era.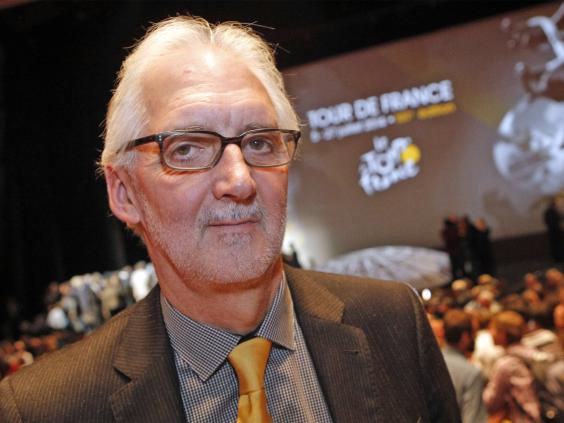 Yet, by allowing the Astana team a licence to ride in 2015, despite indications of a culture of blood doping and steroid use, arguably the most powerful British administrator in world sport has made a fundamental mistake, with far-reaching consequences. Astana are managed by Alexandre Vinokourov, who claims he has nothing to hide, but is compromised by his past, which includes two failed drug tests at the 2007 Tour de France, and allegations of bribery.
Cookson may talk of the team, which features current Tour champion  Vincenzo Nibali, being on probation following five positive tests and reported links to the banned doctor, Michele Ferrari, but he cannot explain away the anger the decision has generated.
Clean riders are appalled, and neutrals have come to a painfully obvious conclusion: that cycling remains in denial. Nothing, and no one, in the sport deserves to be taken at face value.
Millwall defy stereotype
Sociology students were promised examples of Hegemonic Masculinity and "women-challenging gender norms" in a "working-class habitat" on their field trip to the Amex Stadium on Friday night. They merely saw "notorious Millwall" win 1-0 in a forgettable Championship match against Brighton.
Instead of assessing such stereotypical garbage, a wannabe Karl Marx would be better off accompanying Millwall players to Lewisham Hospital tomorrow. The club played a key role in preventing its closure, a social interaction beyond those academics who view football as a cultural anomaly.
Burgess absence felt
A publicity-seeking MP called, in vain, for a boycott of tonight's BBC Sports Personality of the Year programme. It turns out that the Westminster warrior, who is a rugby league zealot, has more to worry about than television-inspired trivialities.
He was protesting at the exclusion from the shortlist of Sam Burgess who, after Friday's full debut for Bath, has been repackaged as the future of England's rugby union team.
Reuse content