Manuel Pellegrini wanted a word with the reporters who covered his club. Chelsea had just won the title and the papers were full of stories that Pep Guardiola had signed a pre-contract with Manchester City. The journalists gathered in a small room at the Etihad training complex expecting the kind of bollocking Sir Alex Ferguson had perfected. Short, furious and full of violent epithets.
Instead, Pellegrini was conversational, polite: "You have been sacking me since October," he said with a half-smile.
When someone asked why he wasn't shouting or banging the table, he replied: "I have my media face on."
The media face is sometimes all anyone sees of the Manchester City manager. Jose Mourinho, his opponent at the Etihad Stadium this afternoon, has been the subject of an ocean of analysis. Relatively few words have been devoted to the man in the other dug-out.
Despite the fact the Chelsea manager says he has "nothing to do with Pellegrini" there are similarities. Both are university educated, both followed their father's profession (football for Mourinho and architecture for Pellegrini) both grew up under a fascist regime.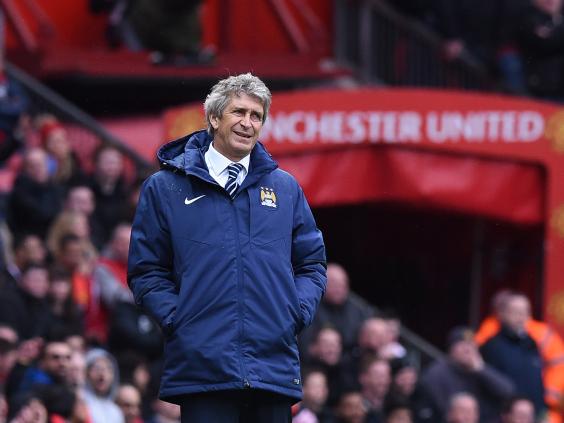 The Mourinhos suffered when the dictators disappeared from Portugal. His uncle saw his sardine-canning business taken over by its workers, a communist mayor evicted his parents from their house in Setubal. Jose's wife, Tami, witnessed her family being forced out of Angola by the collapse of the rickety Portuguese empire. Politically, he is said to be on the right.
Pellegrini had just started his football career with Universidad de Chile in September 1973 when the tanks moved into Santiago and football stadiums began to be used for things other than sport. He has said he demonstrated against the Pinochet regime but when asked to elaborate replied enigmatically: "Chile was complicated and so was I."
Those who have seen the uncomplicated side of Manuel Pellegrini are the members of the Troncal Lo Curro club of San Cristobal, an affluent suburb of the Chilean capital, where Pellegrini still finds the time to play football with his oldest friends. The games often include their children and his.
"We always pass him the ball because we all know he's still our best chance to win," said his friend Tomas Ortiz.
Manchester City potential arrivals and exits - August
Manchester City potential arrivals and exits - August
1/3 ARRIVALS: Paul Pogba (Juventus)

Reports in Italian media suggest that Manchester City are still in the hunt for Pogba's signature but problems with the player's image rights are causing a delay. Pogba has been the source of transfer rumours from Chelsea, Barcelona, PSG and Real Madrid this summer, although speculation has cooled recently.

GETTY IMAGES

2/3 Kevin De Bruyne (Wolfsburg)

The Belgian winger is rated at around £50million and willing to listen to what City propose. He led Europe in assists last season and would be happy to return to the to the Premier League, 18 months after leaving Chelsea. City have made a second bid worth £47m, according to the latest reports.

Getty Images

3/3 John Stones (Everton)

Manchester City are said to be rivalling Chelsea in the pursuit of the talented young centre-back. The Toffees don't want to sell with bidding already up to around £30m.

PA
Afterwards there is a big meal and plenty of wine, although Pellegrini is not a drinker and tends to be the first to leave. When he was manager of Real Madrid he took them over to watch a Champions League game in the Bernabeu. They are very proud of him.
Pellegrini has more of a hinterland than most Premier League managers. He is one of eight children, whose siblings have become journalists, lawyers or architects. During a long and detailed interview with the Spanish journalist Vincent Marti, he said: "What do they know of football who only know football?"
Pellegrini, alone in Spain managing Villarreal while his wife, Carmen, raised their family, said he kept himself occupied by having three or four books on the go.  He confessed he would have liked to have played a musical instrument and found solace in art galleries "though a painting has to hit me immediately for me to like it". One of the first people to whom he spoke of his fear that he would be fired as manager of Real Madrid was Manuel Borja, the director of the Reina Sofia gallery in the Spanish capital.
There have been fewer opportunities for art in Manchester, though he has visited a local gallery in Hale, where he lives in one of the city's more discreet suburbs, and bought framed maps to decorate his house. Interestingly, they were of Cheshire rather than Chile.
When he hosted a talk-in with Patrick Vieira before last year's Manchester derby, it was sponsored by an art gallery and had several Manchester artists, including Liam Spencer, in attendance.   His other passions, more usual for a football manager, are tennis and golf.
 There is, however, an inner hardness. At City they know a man whose politeness masks the fact he does nothing he does not want to do. This is someone who steeled himself to study engineering from 8 to 10.30 every day before training, who took himself off to help repair the havoc of the 1985 earthquake that destroyed Valparaiso with the phrase: "Chile needs engineers and I am  an engineer."
"He can be very shy," said Ana Louisa Jouanne, the director of the charity La Esperanza that helps people in Chile deal with drug addiction. "When he comes to our annual dinner we treat him like the star he is – we know he hates it."
What's he really like? From those who know (and one who doesn't)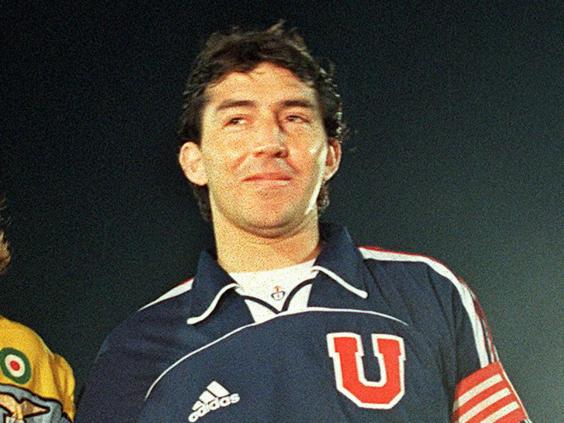 Christian Mora - Universidad de Chile
He was at the start of his coaching career and was very well prepared. We did something different every day. He kept us very focused in our work.
He showed a lot of respect to young players and this stood out. He promoted five of us when he got the job, and it was not normal at that time to give young players a chance like that. Every day the players would turn up to training and he'd put on something different. It was not your typical work. He always incorporated the ball. He would look for details nobody else would.
He moved me from right-back to central defence but also higher up the pitch. He helped me a lot in terms of my positioning, and the technical part too.
As for his manner, he was measured, he always had this calm tranquility. In the big games he would not change. He would maintain an individual dialogue with the players who needed it depending on the situation but spoke to us as a group too.  He sometimes shouted if people didn't carry out his instructions but he was never the type to lose control. He didn't get angry over small things, on or off the pitch.
We didn't realise how much he knew when he started. We knew he was preparing his coaching badges. He was doing courses and in fact in 1989 he finished it off in Europe, in England. It was the last part of his evaluation. The basis of his methodology took a lot of influence from English football. His teams always stood out for their ball possession and technical approach.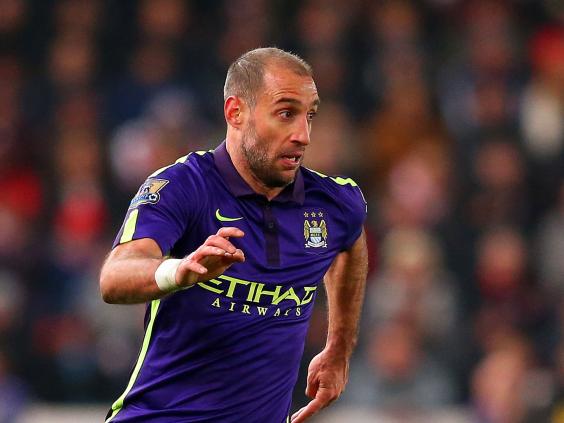 Pablo Zabaleta - Manchester City
What you see in public isn't the whole story. In front of the press he never allows himself to get involved in arguments or speak about other teams or managers in a critical way. But the man the public see isn't the man in the dressing room.
 His calmness is one of the big qualities he has. It was really important when we won the title. When we lost to Liverpool [in April 2014] he told us that we had played well and to keep playing that way,
Players appreciate that. It can get crazy in the dressing room when the game isn't going how you want and that's when you need the manager to be in control.
 If you don't know how to react and the manager gives you a clear solution, then you lose your own frustration and become more focused. But I can tell you there were times when he shouts and really loses his temper, like after we had lost to Wigan in the FA Cup.
 Believe me, if we are not doing well at half-time or if we have lost, you see how angry he can get. He is a tough man, a hard man and he makes the players understand that second best is not good enough.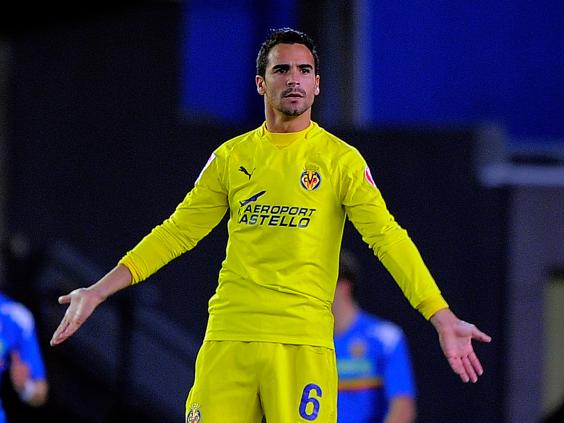 Angel Lopez - Villarreal
The perception of Pellegrini as a cold and somewhat uninspiring manager is a long way removed from the way he is viewed by former players at two of his previous clubs Malaga and Villarreal.
He took both to the latter stages of the Champions League and former Malaga goalkeeper Willy Caballero (who is now Manchester City's second keeper) recalls a firebrand coach who convinced his players they were a match for the best. "He told us that we weren't there to just participate; we were there to win it," Caballero remembers.
"People thought we would just enjoy the group matches and then get back to the business of the league but we won the group and ended up being just minutes from making it into the semi-final."
Before taking Malaga to the quarter-finals Pellegrini took Villarreal to the semis. "Many of us had not played the tournament before but Pellegrini was able to convince his players we could go a long way," Javi Venta, the right-back, said.
Team-mate Josico added: "Tactically he reserves the energy of the best players so that they can explode in the final third. He did it with [Santi] Cazorla at Villarreal and at Malaga with Isco."  Another team-mate Angel Lopez, summed up the secret of not having to over-instruct his players: "He makes sure he buys intelligent ones."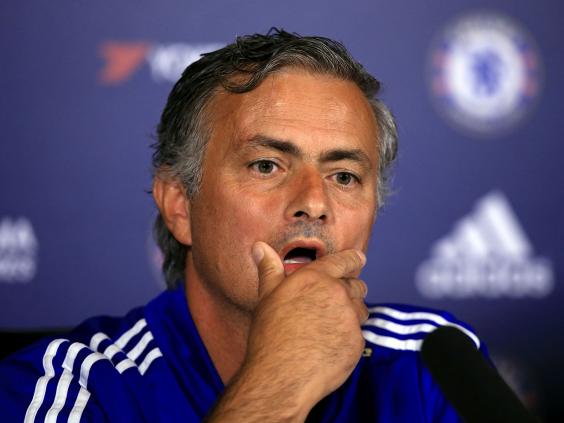 Jose Mourinho - Chelsea
In 2011, a few months after replacing Pellegrini as Real Madrid manager, Jose Mourinho was asked about the Chilean's new job as coach of Malaga. His response was typically abrasive. "If they [Real Madrid] get rid of me, I won't be going to coach Malaga," he said. "I will go to a big club in the Premier League or Serie A." Since then they have enjoyed a tense relationship. On Friday Mourinho said: "I don't have a relation [with him], nothing. I don't have his phone number, he doesn't have my phone number. But if I walk in Sloane Street and I see him, I don't run away from him. I tell him 'hello what you doing here?' I think he has done a good job. He has a fantastic group of players."