New Year, same old Jose Mourinho. The mask of modernity slips at the first sign of adversity to reveal a grubby opportunist and serial cynic who attacks those ill-equipped or unprepared to fight back.
His hypocrisy is captured by a three-second sequence during Chelsea's defeat at White Hart Lane. He is approximately three feet away when Gary Cahill, frustrated by Harry Kane's attempt to protect the ball, kicks the Tottenham forward in the back and appears to stamp on his right ankle.
Mourinho, looking directly at the incident, merely whips his right hand from the pocket of his quilted jacket and points imperiously along the touchline to claim the throw-in. Had roles been reversed and his player been subjected to such an unpunished assault, his theatrical truculence would have created a cause célèbre.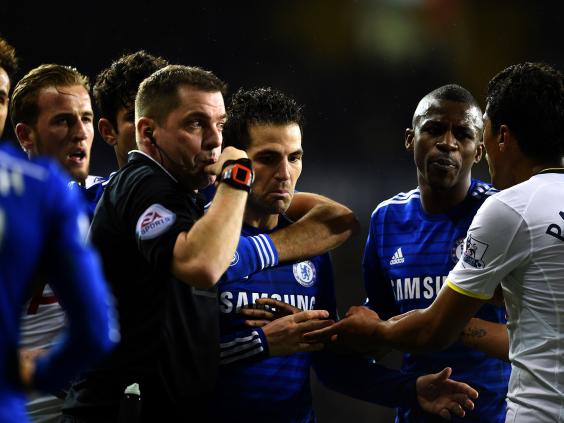 As ever, the Chelsea manager's body language offers an impeccable read of the Premier League table. Sourness has replaced mischief as his team's lead has evaporated; the negative energy he exudes is no longer neutralised by flashes of good humour. 
It doesn't matter that few are fooled by his risible conspiracy theories and his sly digs at the competence of match officials. He has succeeded in setting the agenda and is too accomplished in the dark arts of his trade to expose himself to censure. We do his work for him by hoisting the barrage balloons of booming headlines.
Mourinho has picked his moment well, since refereeing is in crisis and will not recover while Mike Riley, the invisible head of the Professional Game Match Officials, and David Elleray, whose influence at the Football Association as their referees' chairman is inordinate, remain in charge.
They have developed a culture of institutionalised paranoia and introspective pettiness in which independent-minded officials like Mark Clattenburg and Mark Halsey appear to be seen as enemies within.
Rational tolerance of human error is too much to hope for, given the unrelenting hysteria of the modern blame game, but the lull of an FA Cup weekend offers a respite in which to reflect and recalibrate.
In technological terms, the case for an instant replay official adjudicating from the stands is unanswerable and simple to introduce. Though experience in cricket and rugby suggests the process may interrupt the flow of the game by becoming an emotional crutch for referees, the need for assistance is paramount. Broader initiatives – I would favour an experiment involving two referees, covering a half each to counteract the pace and intensity of matches – will take time to percolate through football's bureaucracy.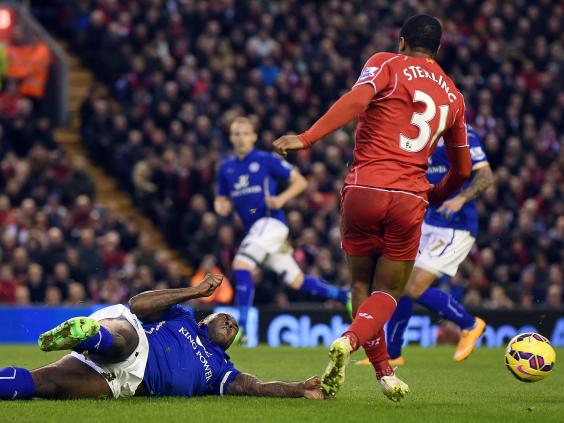 The human dimension of the problem requires an immediate response. Referees, like Victorian children, are expected to be seen and not heard. Their anonymity is a factor in their vulnerability since it is easier on the conscience to wound a stranger. Give them a mission to explain.
Too little is being done to protect individuals who are expected to absorb orchestrated abuse. Even the stronger characters are becoming isolated by systematic, deeply personalised disrespect. The perception that the product is more important than the person adds to the sense of alienation.
Reliable sources confirm recent concerns about the mental welfare of a leading referee. He was appalled by his widely publicised error in a high-profile fixture and became self-critical to an illogical degree.
He is a resilient man, who has managed to disguise his private struggle without compromising his career. I last saw him being harangued while he was operating as a fourth official. He deserves better than to be treated as a human punch bag.
Ashley cuts another deal
£3.5 million is loose change for a man who made £926m in a single day through the floatation of his sportswear business, but the ransom Crystal Palace paid to free Alan Pardew will give Mike Ashley a special sense of satisfaction.
Newcastle United's owner realised, very quickly, there was money to be made through football's fundamental ineptitude. He understood the irrelevance of the game's intrinsic values. Pardew was another commodity to be traded at an opportune moment.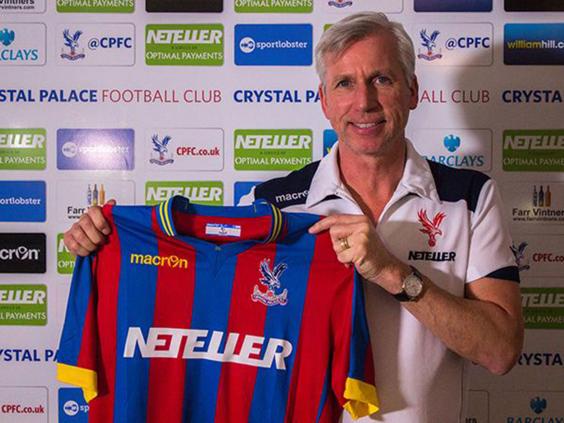 In essence, Ashley employed a very good manager on ridiculously cost-effective terms. The compensation fee paid by Palace, to deal with a series of strategic managerial mistakes, effectively matched Pardew's salary during his four-year tenure at St James' Park. The spiky statement, released to confirm the deal yesterday morning, signalled that nothing will change at Newcastle any time soon. Supporters will continue to be treated with the contempt that is afforded a captive audience.
Ashley has his eyes on another avalanche of TV money, which will further inflate the worth of a dispassionate investment in a community which regards him, rightly, as an interloper. If he can add to his fortune by exploiting the chaos which consumes Glasgow Rangers, so much the better.
Tradition is easier to sell than second-rate tracksuits, and Ashley is peerless at flogging both.
Irvine left out in the rain
Alan Irvine's mobile will start to fall silent just about now. Supportive text messages, which have flooded in since his sacking by West Bromwich Albion, will dry to a trickle. The purgatory of gardening leave, so often used by clubs as a device to minimise contractual obligations, will begin to consume him.
All a manager has in such situations is his reputation. Irvine's status, as an intelligent, far-sighted developmental coach, will remain intact and guarantee future employment.
Whether Albion's status as a Premier League club is as secure, despite the supposed infallibility of Tony Pulis, is open to considerable doubt.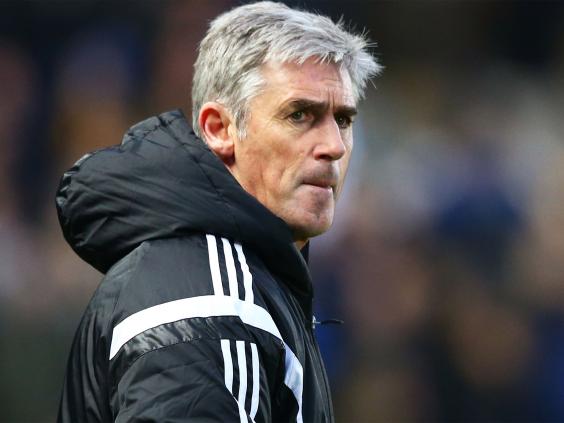 Give the Cup a break, FA
The FA have released a painfully contrived poem extolling the FA Cup's enduring virtues. Fans can vote to have McBusted assault their eardrums at half-time. Instead of indulging in such superficialities spread over a five-day weekend, they should have postponed the third round so the competition has room to breathe.
Reuse content