It might have been overshadowed by Louis van Gaal's supposed application of astrology and Arsène Wenger's apparent introduction of left-footed footballs, but the attempt to slash the earnings of football agents has the potential to be the greatest of April Fools' pranks, simply because it is true.
Sepp Blatter is preoccupied by his principal ambition to win the Nobel Peace Prize, but Fifa's deregulation of agents, rebranded as intermediaries from 1 April, with the suggestion their commission is limited to three per cent, shows the old rascal hasn't lost his touch.
It is a populist gesture, long overdue, which in England passes the buck to the Football Association. They are now obliged to deal with the ire of Mel Stein, chairman of the Association of Football Agents. He warns of a descent into "wild west" behaviour, as if current arrangements are as prim and proper as a Victorian tea dance.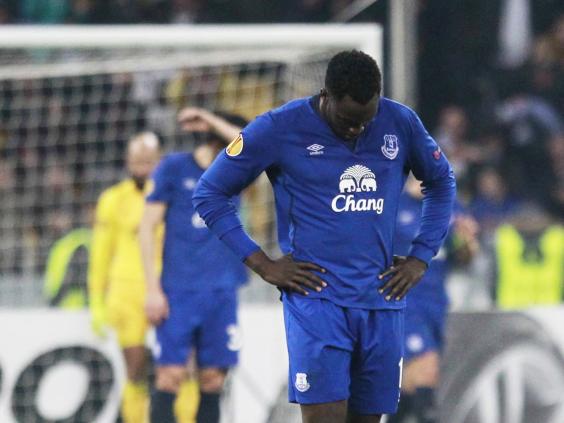 Stein, Paul Gascoigne's former representative, has complained to the European Commission and spoken darkly of restraint of trade. He is lobbying for self-regulation, since, in his view, all intermediaries "need to do is to be able to write their name and not have a criminal record".
In the short term, little will change. Stage-managed sagas, in which multi-millionaire players profess faux loyalty and prove their fluency in the  doublespeak of contract negotiation, will drag on through the summer.
Agents may exist largely in shadow, but their names are becoming tiresomely familiar. Aidy Ward is the new kid on the block, apparently up to such old tricks as overseeing unsanctioned television interviews for his most prominent clients, Raheem Sterling and Saido Berahino.
Roberto Martinez's contention that Romelu Lukaku's newly confirmed alliance with Mino Raiola would not be to Everton's detriment was exposed as hopelessly naïve when the ebullient Neopolitan immediately linked the Belgian striker with PSG, Manchester City, Manchester United and Bayern Munich.
We await the latest missive from Yaya Touré's representative Dimitri Seluk, a bulbous man with a faintly inappropriate fondness for white trousers who veers between fawning praise for City's petro-politicians and  protests that his client is being treated as a wage slave.
He embodies Stein's major problem in being taken seriously, the corralling of pantomime personalities into something resembling corporate convention. Agents are quite happy to hijack deals for personal advancement; the collective noun for their trade should probably be a conspiracy.
Footballers do require professional assistance available from the reputable majority. Pete Fairchild, of financial management experts Smith & Williamson, told squawka.com of one Premier League player who was consistently overdrawn at the bank and unable to afford pension contributions, despite earning £65,000 a week.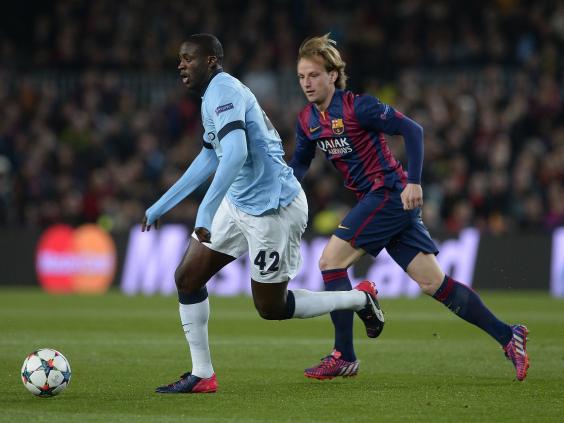 "His team-mate got two quad-bikes and three Harley Davidsons. This led to our client going out and getting four quad-bikes and six Harley Davidsons to compete." He couldn't ride them, because his contract forbids such dangerous pursuits, but was driven by dressing-room bragging rights.
Players are hardly innocents abroad. I've been told of another Premier League regular who played off a string of five agents, each of whom was unaware of the others' involvement, in a successful attempt to earn himself the most lucrative transfer possible.
Such opportunism is a by-product of the game's casual brutality. Players are conditioned to selfishness and divorced from reality from an early age. Everything is strictly relative.
Complaints at Fifa's attempt to reduce fees from industry norms, authoritatively estimated to range from five to 10 per cent of a player's gross income, appear insensitive in an age of austerity. Let's face it, three per cent of a £30m transfer fee is a lottery win, in anyone's language.
From lost boy to Cowboy
Just occasionally, a ray of light breaks through forbidding clouds of greed, dissonance and ignorance. This particular sunbeam is 6ft 6in, and tips the scales at nearly 18 and a half stone.
Efe Obada was trafficked by his mother's friend from Amsterdam and abandoned on the streets of London in 2003 at the age of 10. He flirted with gang culture and saw three friends murdered. He has just quit 6am shifts as a warehouse storeman in Welwyn Garden City to join the Dallas Cowboys, who recognised his potential as a defensive end after only five games of American Football.
The odds will be stacked against him when he reports for a rookie mini-camp in Texas next month, but they are infinitely more favourable than those that confronted him as a child, sleeping rough in the foyer of a freezing tower block. It is natural to wish him well.
Bernie's latest brain-burp
Bernie Ecclestone was once asked to identify his ideal female Formula One driver. He suggested she would be "a black girl with super looks, preferably Jewish or Muslim, who speaks Spanish".
The 84-year-old billionaire believes women have their place amid the turbo-charged tedium as adornments in pre-race pit walks. He admitted as much in a pre-season memo to the teams.
The cynicism and condescension of his latest brain-burp, the introduction of a secondary series of Grands Prix for female racers, was at least consistent. He has, in the past, compared women to "domestic appliances".
Demonstrating trademark sensitivity, he enthused that the initiative would generate "a lot of publicity" and attract "a lot of sponsors". Former rally driver Michele Mouton, a commissioner with the FIA, motorsport's global governing body, was understandably "annoyed and very disappointed".
Her cutting conclusion, that Ecclestone is worried "the F1 audience is decreasing", proves, again, that feminine intuition is more than a match for male chauvinism.
Tiger a source of concern
Where he once generated awe, Tiger Woods now elicits morbid fascination. His decline has been so marked, and his faults so human, that his return to Augusta is a source of concern. The Masters will be a test of fragile back and scrambled brain, since in golf's golden acres there is no place to hide.
Reuse content