When he took a stroll on the pitch at Craven Cottage in 1999 it was a Thriller for the fans. When a statue was erected at Fulham's stadium many said it was Bad. And now it would seem Michael Jackson's relationship with Fulham is HIStory.
Pictures have emerged today that appear to show workmen removing the tribute that was installed by former Fulham owner Mohamed Al Fayed.
It was revealed earlier this month that the statue, which was commissioned after the singer's death in 2009, would no longer be homed in SW6. It's understood it will be returned to Al Fayed.
It was installed in 2011 to commemorate the singer who Fayed insisted was a fan of the Thames side team (despite only being spotted at Craven Cottage once, for the Division Two game against Wigan Athletic in 1999).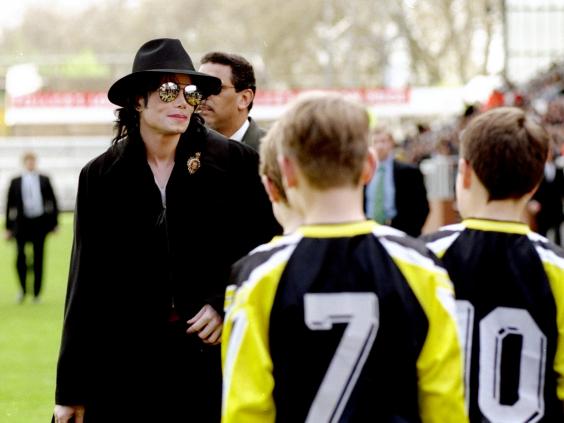 However, the decision to install it at the back of the Hammersmith Stand inside the grounds of Craven Cottage was met with ridicule by many supporters.
Fayed paid little attention, telling anyone who didn't like the statue, which includes an inscription from Dickson Etuhu and Jackson lyrics, to "go to hell".
Not all Fulham fans disliked the tribute though, with some seeing the entertaining and eccentric side to its instalment.
A Fulham spokesperson said recently: "The statue is not part of the Riverside development of the stadium and will be returned to the former chairman in due course."
When Al Fayed sold Fulham to Shahid Khan, the Egyptian warned he would cut off the moustache of the new owner should it be removed. Fulham fans must wait to see if he comes good on his promise.
Al Fayed's successor defended the decision to remove the statue last week.
"Our supporters' views on the statue have been made clear," Khan said.
"I respect Mr Al Fayed and know he had good intentions in paying an individual tribute. However, the removal of the statue is the right thing for Fulham Football Club."
It is understood that the Egyptian millionaire has received offers for the statue and could sell it to raise money for charity.