In Miguel Britos' final game for Napoli, last May, he was sent off for headbutting Juventus's Alvaro Morata in the face. Three months later, in his first game for Watford, away at Preston North End, he was sent off for elbowing Bailey Wright in the head.
Those incidents, not surprisingly, gave Britos a reputation. While he admits the headbutt was a "mistake", Britos insists his red card at Preston was undeserved. The Watford manager, Quique Sanchez Flores, did not select him for two months and Britos had to sit on the sit on the bench, watching and waiting.
But Britos makes clear in our interview, in his words and his manner, that he is "not crazy". He is just an aggressive, physical defender, who has helped to drive Watford's incredible season, albeit one that has stuttered of late. Britos made his Premier League debut on 24 October, and Watford won six of their next eight games, keeping five clean sheets. Troy Deeney and Odion Ighalo have taken the headlines, but this whole team is built on partnerships, Ben Watson and Etienne Capoue in midfield, Britos and Craig Cathcart at centre-back.  
Britos is now settled here, in this team and in this football. The Uruguayan gives his first major interview to a British newspaper in steady and improving English, for which he takes two lessons each week, after training in Watford's base in Hertfordshire. He is relaxed, mild-mannered, funny and engaging. He is, in his own chosen words, "a normal player, a normal boy".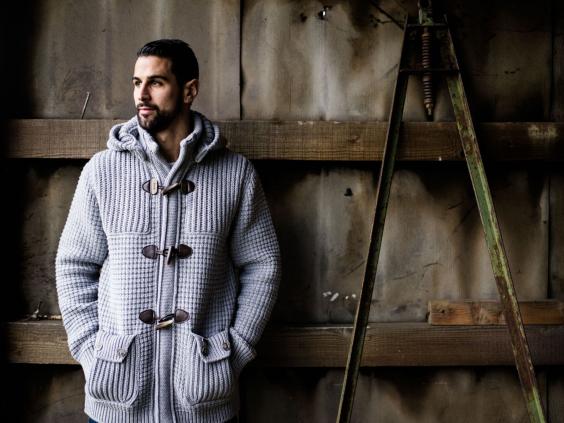 But when Britos puts that Watford kit on, he changes. "Off the pitch I am normal, on the pitch I am a little bit aggressive," he says. "You need to be a little aggressive. Football is physical, especially here in England. Maybe it is the adrenalin, because you want to win every game. So you fight."
That enthusiasm for contact, that openness to confrontation, is what makes Britos so well suited to English football. Here, not every challenge is a foul. Not every foul is a booking. Britos, frankly, can get away with more than he did in his seven seasons in Serie A, at Bologna and Napoli. He is not exactly unfamiliar with the dark arts.
"English football is very intense, very physical," Britos says. "More physical than Italy, which is more tactical. Here, the football is more vertical. The small teams hit the ball long to a big, strong striker. And it's a fight. I like that. The referees permit a lot of contact. It is not like that in Italy."
It is no surprise to learn that Paolo Montero, the legendary Uruguay and Juventus defender, was Britos' idol growing up. "I watched him a lot of times, and learned a lot," Britos says. "He was a very good defender."
Uruguay and neighbouring Argentina have always produced great centre-backs. With European coaching increasingly geared towards the mass production of identikit midfielders, Premier League clubs have to look to South America to find any other type of player. 
That is why the Premier League's best strikers of recent years – Sergio Aguero, Diego Costa, Luis Suarez and Alexis Sanchez – have all been South American. The next trend is for teams searching for nonsense-averse defenders to look there. Britos will put his own body, or anyone else's, on the line to keep the ball out of the goal. That approach is why Premier League teams have signed Nicolas Otamendi, Marcos Rojo, Rodrigo Funes Mori, Federico Fernandez and the rest over the last two years.
Britos attributes his own development, and that of many other Uruguayan players, to the demanding environment of street football, the polar opposite of the cosseted academies of Europe. That is why, he thinks, such a small country has produced so many talented, resilient players.
"We are a very small country, three million people," Britos says. "In Uruguay, every boy plays football in the streets. This is the secret. I learned to play football outside my house, with friends and with my brother. From when I was five years old, we played every day."
Britos grew up in Maldonado, two hours along the coast from the capital, Montevideo. He realised as a teenager he wanted to play professionally, preferably in Europe, "for the money and the glory". So he worked ferociously hard, first at Fenix, then at Juventud, then at Montevideo Wanderers.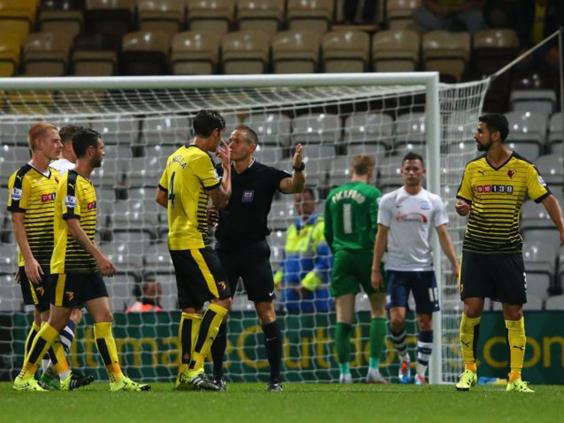 That gap between Uruguayan and European football is what motivated Britos and his compatriots growing up. That, in part, is why this generation of Uruguyans, Luis Suarez, Edinson Cavani, Diego Godin and the rest, has been so successful and tenacious, as a national team and for their European clubs.
"In my country we don't have a lot of money," Britos explains. "The football there is not very good. The stadiums are not good, the pitches are not good. So when you are young, you need to improve, to work very, very hard to arrive in Europe. I worked very hard for this, it is not a present. Uruguayan players, we are very, very hard in our minds."
That hard work took Britos' Juventud side to Italy, to the Torneo di Viareggio, a global youth tournament, in February 2006. There had been Italian champions for the previous 25 years but Juventud beat Juventus 1-0 in the final. Even now Britos describes it as "the most important moment" of his career, bringing him to the attention of European clubs and agents, at the age of 20.
Two years later Britos moved to Europe, signing for Bologna, hoping to emulate the success Paulo Montero had in Italy. Britos impressed in three seasons there and in 2011 was sold to Napoli for €9m. He grew into Walter Mazzarri's side, becoming good friends with his compatriots Edinson Cavani and Walter Gargano.
Napoli won the Coppa Italia in 2012, beating Juventus in the final, with Britos coming off the bench. They finished second in Serie A the next season, after which Mazzarri left and was replaced by Rafa Benitez. They won the cup again in 2014, beating Fiorentina in the final. But Britos' fourth and final year in Naples was the hardest, as the team slipped out of the Champions League places, and the pressure of playing in one of Europe's most passionate football cities started to wear him down.
"Naples is a crazy football city, they live for football, for Napoli," Britos says. "You hear it on the radio and on 100 TV channels, every day they speak about Napoli. On the street everybody knows you, you cannot walk quietly, they want pictures. After four years, it is a bit tiring. I needed a change in my life, a different country, a different culture. I came here for that."
Britos is loving life at Watford and, at 30, is a defender at the peak of his powers. If there is one regret in his career it is that has yet to be recognised by his country. The environment and the forces that made him also made a whole generation of excellent Uruguayan centre-backs, who have beaten him to international recognition. Even with Diego Lugano fading into retirement, Britos is still older than Godin, Martin Caceres and Sebastian Coates, the incumbents. Jose Gimenez, of Atletico Madrid, is 20 years old and has 21 caps already. Gaston Silva of Torino is 21 and has just broken into the squad.
"It is my dream," sighs Britos, who has spent his whole career waiting for a call from Oscar Tabarez that has never come. "When I was young I wanted to play for the national team, it is the biggest thing for players. I try to do the maximum, 100 per cent, every game, every training session. But the call does not come."
If he can keep Watford in the Premier League spotlight it surely will.
Reuse content