In a corner of the well-stocked library at Everton's training ground is a discarded, eight-month-old copy of Professional Player magazine.
It is written for the Premier League's elite. "Advertising in Professional Player is a unique opportunity to reach an affluent audience with phenomenal spending power… prepared to invest heavily in such luxuries as jewellery, watches, property, yachts, cars and holidays," runs the advertising blurb.
However, the article entitled "How England can avoid an early exit from the World Cup" suggests not many of Roy Hodgson's squad got past the ads for concierge services promising to fulfil your every whim "day or night".
The vast majority of professional footballers are not the materialistic, Marie Antoinette figures cut off in their gated communities that Professional Player depicts. Most came up the hard way and most have not forgotten the steps that took them there.
Steven Naismith grew up in Stewarton in Ayrshire, the son of a social worker. He lived there when he played for Kilmarnock and Rangers "and I will go back there when I'm done".
The Everton forward has four season tickets for every home game and ensures they go to fans without a job.
"The price of football is getting more expensive and more and more fans who'd probably gone for years were struggling to go any more," he says. "We'd speak to the Jobcentres in local areas, who would know who was working hard trying to get back into employment, maybe had a few setbacks, and could do with a morale booster.
"The first ones I spoke to were mad keen Evertonians who hadn't been for a few years because of the prices but I was amazed how much they knew about Everton and its history. The same day, just before we met them, one of the guys got a job. He'd been knocked back for a couple so it was a great day for him."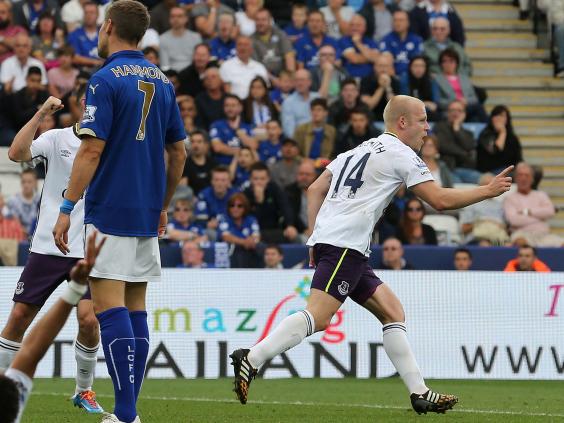 This evening at Goodison Park four more will watch Naismith face Chelsea, one of three clubs, all in London, where a season ticket can cost more than £1,000.
"The majority of our squad grew up on council estates playing football in the streets," he says. "They understand how hard it can be for some people and Everton is probably the best club I have ever seen for working with the local community. Giving up an afternoon to run a football session isn't a lot to give up."
This week, supporters from Liverpool and Everton, under the banner of Spirit of Shankly and the Blue Union, jointly protested at the cost of tickets on Merseyside. "Ticket prices are a difficult subject because so many different people at clubs have their targets to hit," says Naismith. "You cannot look too far from German football; how they play, how they run their league.
"I remember reading that Bayern can afford to lower their prices and it means they are losing out on around £2m. That's not a lot of money to Bayern Munich but to a club like Everton £2m is a lot. It's about finding the right balance but prices can't get out of hand because we are losing the spine of what football is all about."
This week, too, Manchester United broke the British transfer record, paying £60m for Angel Di Maria. "That's a normal price now and it's incredible to think that kind of money can change hands," says Naismith.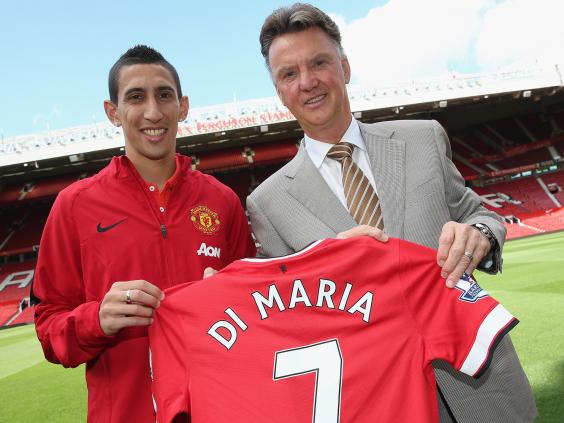 "In no other business would it work like that. If that kind of money were being transferred, there would be a lot of due diligence, a lot of background checks, whereas in the football world it's a 'when you're hot' kind of thing.
"The biggest one that hit me was when Fernando Torres moved and you're thinking, '£50m, wow'. But then you've got players going for £60m, £70m or £80m. It's crazy. Then you look at other sports, especially the American ones, and the figures involved in them.
"The money keeps rising and you think, 'God knows when it will all stop'. If someone is prepared to pay the money for success, then it probably won't."
When he was growing up, Naismith would take the supporters' bus from Stewarton to Ibrox to watch Rangers. With 19 seconds remaining of the 2007 summer transfer window, he joined them as a player. But if his arrival was thrilling, his departure was laced with bitterness.
Everton 2-2 Arsenal - player ratings
Everton 2-2 Arsenal - player ratings
1/24 Tim Howard, Everton

Had nothing to do for the first 70 minutes but was helpless to spot either goal late on. 6

Getty

2/24 Seamus Coleman, Everton

Very good again and took his goal well. Up and down the wing all game and defended well. Another good game for the Irishman. 7

Getty

3/24 Sylvain Distin, Everton

Did well for 80 minutes but failed to deal with either goal. 6

Getty

4/24 Phil Jagielka, Everton

Like his centre-back partner, was fine all game until the last 10 minutes were Arsenal's quality found him lacking. 5

Getty

5/24 Leighton Baines, Everton

Very good all game once again. One superb run nearly gave Everton their third. 7

Getty

6/24 Steven Naismith, Everton

Took his second goal in the opening two games nicely and was a threat throughout. 7

Getty

7/24 Kevin Mirallas, Everton

Had glimpses of quality but not frequent enough. 5

Getty

8/24 James McCarthy, Everton

Was quiet in the game but performed well without making any headlines. 6

Getty

9/24 Gareth Barry, Everton

Wonderful cross for Coleman's opener and was tough and strong throughout. Good game. 7

Getty

10/24 Steven Pienaar, Everton

Injury cut his game short. 5

Getty

11/24 Romelu Lukaku, Everton

Was strong, quick and powerful in the build-up for Everton's second but had limited chances himself. Tired before being taken off for final 15 minute. 6

Getty

12/24 Best off the Bench – Leon Osman, Everton

Had to come on early for Pienaar and did fine all game. Could have won a penalty too. 6

Getty

13/24 Wojciech Szczesny, Arsenal

Didn't really have a chance with either goal and didn't have another save to make. 5

Getty Images

14/24 Per Mertesacker, Arsenal

Didn't look match fit but kept going to the end and did well condisering. 6

Getty Images

15/24 Calum Chambers, Arsenal

Looked a touch nervy early on but grew into the game and did fine. 6

Getty Images

16/24 Mathieu Debuchy, Arsenal

Did ok from full-back but not his best of games. 5

Getty

17/24 Nacho Monreal, Arsenal

Was poor for the most part but prodiced a superb cross for Giroud equaliser. 6

Getty

18/24 Aaron Ramsey, Arsenal

Quiet by his standards but scored Arsenal first to get his team back into the game. 6

Getty

19/24 Jack Wilshere, Arsenal

Not his day and grew frustrated with the game. 4

Getty

20/24 Alex Oxlade-Chamberlain, Arsenal

Had all of Arsenal's first five shoots but never found the target. Played well but lacked final piece of quality. 6

Getty

21/24 Methieu Flamini, Arsenal

Went missing for second goal but was needed for Arsenal in front of back four in the second half and did well. 6

Getty

22/24 Mesut Ozil, Arsenal

Real surprise that he played the full 90 after looking completely lacking in match fitness. Poor. 4

Getty

23/24 Alexis Sanchez, Arsenal

Was hauled off at halftime after an ineffective first half. 4

Getty

24/24 Best off the Bench – Olivier Giroud, Arsenal

Scored the equaliser with superb header but wasted three other good chances. Claimed vital point for Arsenal though. 7

Getty
By 2012, Rangers had collapsed into financial chaos and liquidation that would result in them being relegated to the fourth tier of Scottish football. Naismith chose not to transfer his contract to the new company that emerged from the ruins. To have remained at Ibrox would have been to shackle his career to a corpse in the name of loyalty.
"It wasn't an easy decision," he says. "We had no idea how it would pan out. I went away and spoke to a lawyer and worked out what option was best. Looking back now, it was a good decision to move.
"We were in administration and the players had decided to take a 75 per cent pay cut so nobody would be made redundant. I believed in my ability and knew I could find another club that would take me.
"Part of it was sitting down with my family and working out what the best decision was. You have got so much to think about – your international career, your desire to play at the highest level. All these things were put on the table and you work out your next move."
The move from Glasgow to Merseyside was not a smooth one. His first season, which was manager David Moyes' last at Goodison, was a stuttering affair in which Naismith seemed little more than a bit-part player.
"I was maybe a wee bit in awe of the players," he says. "Baines, Jagielka, Osman, Pienaar – seeing them from afar doesn't show you what these guys have got; you just see the highlights. But when you are training with them week in and week out it is incredible how talented some of them are.
"I didn't contribute much in the first season, just four goals, but there was one in the derby and one against Chelsea, which was good. The way the manager treated me definitely kept me going."
When Roberto Martinez replaced Moyes, Naismith's future was again in doubt. Everton played Chelsea early on at Goodison. The boy from Stewarton scored the only goal, kick-starting Everton's season.
This evening there will be at least four spectators in the old stadium willing him to score another.
Reuse content