The rain was still falling and the 1892 Cup - a competition devised by Rafa Benitez - had not even been awarded when one of the schoolchildren, still dressed in his black and white strip, looked up and asked the manager of Newcastle United a question he could not answer: 'Which player will you sign in the future?'
Benitez would later make a joke of the incident, but it could not hide the concern of a city and its manager. Newcastle are floundering and Benitez's future at the club is now in serious doubt.
The financial drawbridge has been pulled up. Benitez and the club's support has been left marooned. Even the talk of potential signings are slowing. Benitez has been left isolated. It is not, as the well worn phrase in Newcastle folklore goes, like it was in the brochure.
Momentum has given way to mistrust. Twelve months at Newcastle is a lifetime. It rained then, at the inauguration of the Newcastle United Foundation 1892 Cup, on the same venue, at the club's academy 12 months ago.
Once again 120 schoolchildren were given free strips and, as Benitez said, created memories they would never forget. "The children enjoy," he said. "They come, they have their relationship with the club and then it is a positive message for everyone, This link that we have with the community, everybody can feel closer to the club and the city and everyone.
"It costs nothing to make people happy."
The bonds Benitez tirelessly forged are slipping away. It was no easy task to galvanise Newcastle following their second relegation in seven years under the ownership of Mike Ashley. A fragmented club was rebuilt with haste. Benitez overhauled a squad and he repaired a damaged relationship between the club and the support. Some of his methodology came from Kevin Keegan; changing the personnel, the facilities and opening the doors to future generations of supporters. 
Benitez delivered the two ps; promotion and profit and for that he was given promises, about recruitment and spending.
He wanted to hit the ground running in the summer. He was never overly concerned by the talk of a huge transfer warchest, but he was bothered about action, about being clever in the transfer market, about loan signings and finding clauses in contracts and about getting players in whilst others were still on holiday. He even gave up his own, but nothing, bar the signing of the Eibar central defender Florian Lejeune, has been new.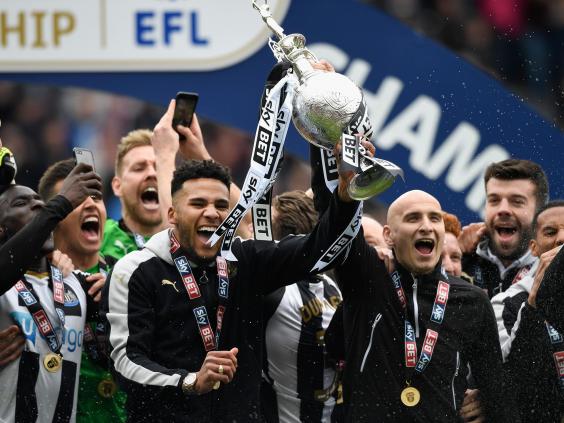 He thought a deal had been done to sign Tammy Abraham from Chelsea and he has pushed for Pepe Reina to join from Napoli. Abrahams went to Swansea and Reina's future remains uncertain. He thought the problems that stopped him from signing Andros Townsend in January had been ironed out.
There is confusion once more at another U-turn in club policy and there is a growing resentment at the inertia as clubs like Huddersfield, promoted along with Newcastle, have spent £36 million already (to United's net £4 million) and that the optimism last season's campaign built is ebbing away.
​Benitez has a long term vision for Newcastle United based around three strands, how the club will be represented, its performance and improvement of the infrastructure and of the players. There is a strategy to change the philosophy of the club, filtering down into the way the academy will play, if he is given time. He has embraced the city and its people and he draws comparisons with his relationship with the supporters from Liverpool, where he won the Champions League and where his family still lives.
Benitez wanted control - witness the departure of the former chief scout and Ashley favourite Graham Carr - but he has been left with none. There are parallels to 2008, when Newcastle bought a central defender - Fabricio Coloccini - but undermined the then manager Kevin Keegan to such an extent that he left claiming constructive dismissal and won his case against a football club he had brought back to life twice.
Those warning signs are back flashing. A clock is ticking. Deals need to be done, players need to start arriving and the coffers need to be opened, as Ashley promised in his statement after a four hour meeting had taken place at Shirebrook, the headquarters of Sports Direct, with Benitez and Lee Charnley (Newcastle's managing director) after the Championship title had been won.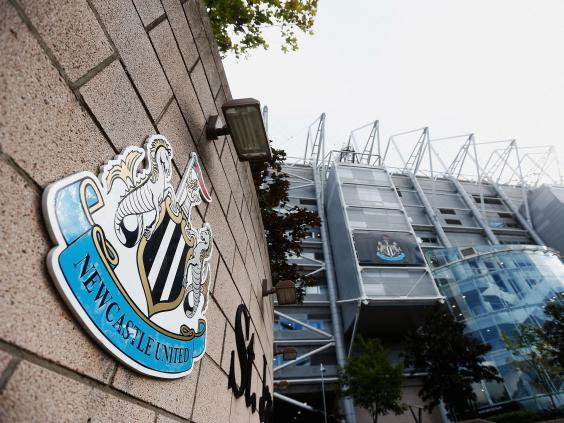 "I've confirmed to Rafa and Lee that they can have every last penny that the club generates through promotion, player sales and other means in order to build for next season," said Ashley.
It feels hollow. 
The real financial bonanza of being promoted will come later this month, when the television money falls into bank account of all 20 Premier League clubs. Newcastle then will start feeling like a top flight club once more. 
If they do not start acting like one, there is a very good chance they will lose their Champions-League winning manager.
Reuse content