Arsenal players have revealed the songs they listen to on the team bus as they prepare for a match.
As the Gunners gear up for the away game against Burnley, a selection of first-team players have given a sneak preview of the tunes that inspire them.
One player will be listening to Coldplay to get fired up for the big game at Turf Moor, where Arsenal will be looking to close the gap on Premier League leaders Chelsea, while another will be listening to the Arctic Monkeys.
Among the player's song choices, which have been released by Europcar, Arsenal's Official Car and Van Rental partner, are artists David Guetta, Pharrell Williams and Philip George.
"We wanted to bring travelling fans closer to their heroes so they can be inspired by the player's ultimate playlist," explained Ken McCall, Managing Director, Europcar UK Group. "It's certainly an eclectic playlist."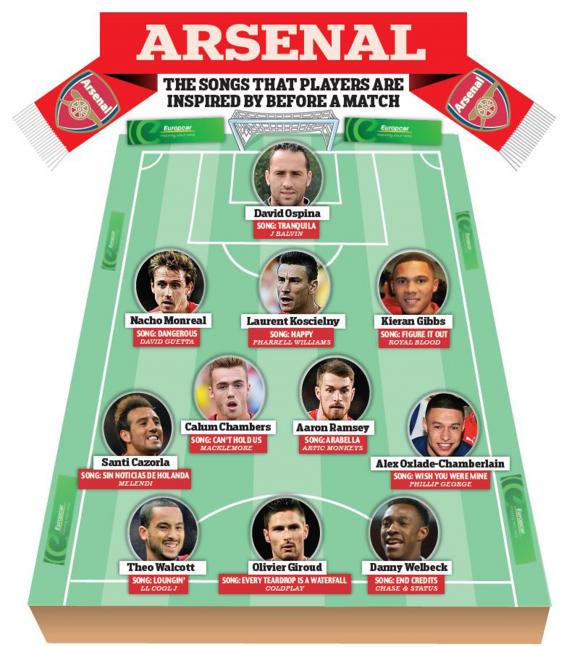 Click at the top to enlarge the image
Reuse content