Pep Guardiola insisted that he will never compromise Manchester City's attacking game, after his open formation was questioned following his side's 1-1 home draw with Liverpool, while also admitting he admires the "balls" of John Stones and the rest of his centre-halves because he knows how difficult his system is to play in.
The Catalan again selected a hugely attacking line-up, with just Yaya Toure as a holding midfielder, and it led to a lot of Liverpool breaks and Stones having to step in for two crucial challenges - as well as a Guardiola offering an effusively positive appraisal of his 22-year-old defender.
He argued that the flipside is that his City can create chances like nobody in the world, except maybe Barcelona.
Manchester City 1 Liverpool 1 player ratings
Manchester City 1 Liverpool 1 player ratings
1/22 Willy Caballero – 5 out of 10

Had a relatively quiet day – only conceding from Milner's penalty.

2/22 Gael Clichy – 5 out of 10

He was crashing into challenges, defending bravely and winning every aerial challenge.

3/22 John Stones – 6 out of 10

Made a number of vital interceptions and clearances. Tough defending from the back.

4/22 Nicolas Otamendi – 7 out of 10

Failed to keep up with the City strikers pace, but made up for it with headers and clearances.

5/22 Gael Clichy – 5 out of 10

Gave away the penalty for Milner's opener. Terrible decision for a man of such experience.

6/22 Yaya Toure – 6 out of 10

He was reading the game well from the middle of the park and opening the defence by spreading the balls wide.

7/22 Raheem Sterling – 6 out of 10

He used the width well, but he needs to be more clinical in front of goal.

8/22 Kevin De Bruyne – 7 out of 10

Deliveries were sublime and he was pumping balls into the forwards continuously. Assist for Aguero was world class.

9/22 David Silva – 7 out of 10

As always, he was picking the ball up and using possession tremendously. He's quick, skilful and is a nightmare to play against.

10/22 Leroy Sane – 7 out of 10

As always, his pace caused problems for the Liverpool defence and he was an all round nuisance to play against.

11/22 Sergio Aguero – 6 out of 10

His goal levelled the scoring for Guardiola's side, but he had a hard time today against the Liverpool central defenders.

12/22 Simon Mignolet – 5 out of 10

Made a handful of vital saves, but was beaten by Aguero in the second half.

13/22 Nathaniel Clyne – 6 out of 10

Had a tough afternoon against the pace of Sane, but he held his own and worked well.

14/22 Ragnar Klavan – 6 out of 10

Stuck tight with Matip and this kept Aguero relatively quiet.

15/22 Joel Matip – 6 out of 10

He made a number of crucial interceptions and clearances, but he needs to be careful when giving away fouls.

16/22 James Milner – 7 out of 10

Scored the opener after an encouraging display. He defended well and attacked relentlessly.

17/22 Adam Lallana – 6 out of 10

Defensively there is room for improvement, but going forward he passed well and created a handful of chances.

18/22 Emre Can – 5 out of 10

Was outplayed in the middle of the park at times by City's midfielders. Needs to improve his aerial game.

19/22 Georginio Wijnaldum – 6 out of 10

Drifted in and out of the game at times. Needs to make more of an impact in the games against bigger clubs.

20/22 Sadio Mane – 8 out of 10

Was Liverpool's biggest threat going forward – quick, skilful and he oozes confidence.

21/22 Roberto Firmino - 7 out of 10

Was the target for every Liverpool attack and when he received the service – he caused problems.

22/22 Philippe Coutinho – 5 out of 10

His deliveries were poor, particularly from set pieces. Needs to regain the fine form that the fans will be wishing for.
"John Stones has more personality than all of us here together in this room," Guardiola began.
"More balls than everyone here. I like that. I love him. Under pressure, the people criticise him, so I am delighted to have John. With all his huge amount of mistakes. I love him. I love guys with this personality.
"Because it's not easy to play central defender with this manager. It's not easy. You have to defend 40 metres behind and make the build-up.
"That's why I admire a lot my central defenders: Nico [Otamendi], Kola [Aleksandr Kolarov], of course Vinny [Kompany] was injured a lot, and especially John."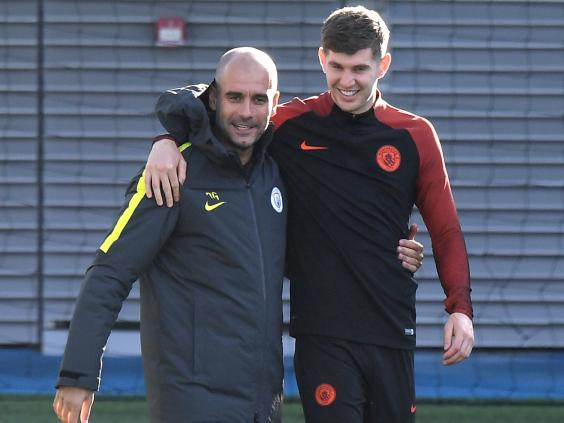 Guardiola had described the 1-1 against Liverpool as one of the "proudest" performances of his managerial career, because of the way his side showed their true selves after the disappointment of the midweek Champions League elimination to Monaco, where they lost 3-1.
"It's so simple. When I'm talking defence and attack, I'm going to explain the reason why. When you play with Yaya Toure alone there, with Silva, Kevin De Bruyne and two guys who are 19 years old as wingers and Sergio Aguero, you're playing with five guys with the mentality to attack.
"Those guys can sustain the one pressure, two pressure, but 90 minutes of one pressure, two pressure takes five, six minutes or three minutes or one possession from Liverpool, two minutes. They are not created for that. They are created to attack.
"That's why we do that to create more chances. When you score goals, after that the game is in our hands and you have more control. But when you defend, you need another type of players. It's not like handball when you change - now attack, now defence, now attack, now defence. No.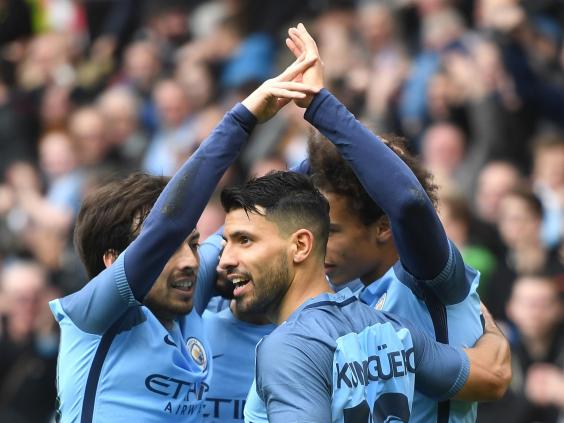 "So when you play against Coutinho, Firmino, Mane, Lallana and Wijnaldum, top players, and physical, you need physical players, and we don't have. I can put those players, play more physical, but after we aren't going to create those chances. We're going to stay there and maybe counter-attack, but I don't like that.
"I like to be there to try to attack as much as possible. But the quality of the players is like this. So how defended, for example, the first and second goal in Monaco, it's because it's about our quality. We accept that, but we have to create. In Monaco we didn't create in the first half. We did it in the second half.
"In just 15, 20 minutes, we created five chances in front of the goal. Few teams, maybe Barcelona, can do that in just 15, 20 minutes, but you have to score. If you don't score, they are going to attack because in the top level - Chelsea, Tottenham, Champions League games, Manchester United - they are good. Top players. And you need that physical [element]. So that is the balance."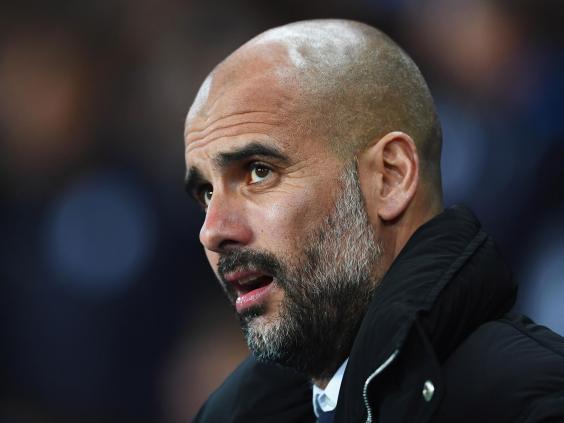 Asked what he could do to help the players finish, Guardiola said: "In my career I was a football player 11 years and I scored 11 goals. One goal a year. So can you imagine what advice I can say to Sergio and the other guys about scoring goals? I don't think so.
"I think the managers can [coach] the defensive, the high pressing, the build-up. Every manager has his own things. But the box is the box. How you defend one cross is the quality because you are good at headers. When you score a goal it's because you have that talent.
"For example, Crystal Palace and Burnley, I remember. We played disaster. But we scored three goals. Can you explain to me? No.
"We didn't deserve to win and we won. I'm not going to doubt the quality of Sergio scoring goals. It's his talent. He scored  a lot of goals in his career. But we don't score goals and when that happens, it's so difficult."
Reuse content