Senior police officers will urge the Premier League to give them the right of veto over the televised Friday night matches which will be introduced under the new £5.1bn TV deal, claiming that staging "high risk" fixtures at a time of heavy city centre demand creates a threat to public order, The Independent understands.
The Premier League's announcement that Friday night matches would form part of the new TV deal has frustrated many urban forces, who claim they were given no advance notice of the new evening slot available to Sky and BT. Officers will meet the Premier League later this month to argue that there must be scope for advance discussion between forces and clubs, allowing police wishes to avoid certain matches to prevail.
Forces already have a number of powers at their disposal to affect which matches are played on Friday and Saturday evenings, including the sanctioning of annual renewal of stadium safety certificates. But they are looking for negotiation to prevent the type of impasse which saw Merseyside Police going to a magistrates' court last month to get the kick-off time of the Merseyside derby at Goodison moved from 5.30pm to 2pm. The club and force settled out of court and the game went ahead at 5.30pm.
Senior officers' frustration at learning about Friday night games from 2016-17 was compounded by the fact that a five per cent cut in the overall police budget was revealed by the Coalition government, on the same day. Officers feel the lack of prior consultation reflects a view within the game that forces should just "get on with it". But Mark Roberts, the Cheshire Police assistant chief constable who recently replaced assistant chief constable Andy Holt as the football lead at the Association of Chief Police Officers, said he hoped that the Premier League would heed his request.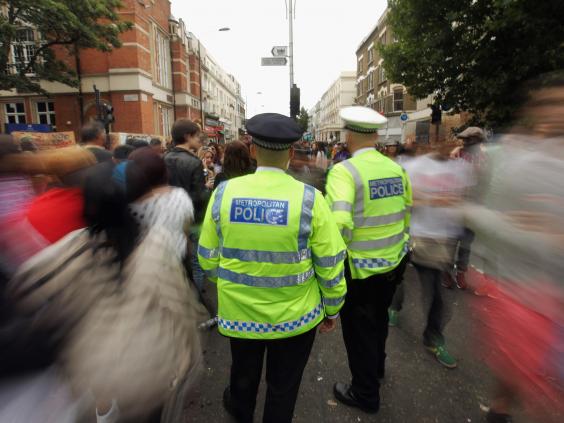 "We are seeing an increasing number of derbies and other high-risk games being rescheduled in the Saturday evening slots because they are the most appealing for TV. They bring all-day drinking – and alcohol is still one of the major risk factors in policing matches. They also pull us away from policing our communities and city centres at a time of existing peak demand. We also expect the Friday night games, about which we haven't been consulted, will bring later kick-offs than Saturday. It's not that we don't want Friday night football to happen full stop – I am a realist and I know that course is set now. However, in those instances we would like to have the discussion and ability to say to the Premier League that a game presents a risk that we don't want to take. It should be accepted that keeping the public safe is our primary responsibility and other things come after that."
The feeling among forces is that they are being asked to lay out extra resources to fuel the Premier League boom. The concerns now being expressed by senior officers relates to games in the Category C Increased Risk group, which police say could bring rival fans into a city centre at a time when streets and bars are already busy.
The Premier League said that there will be only 10 Friday night matches maximum per season from 2016-17 and that most high-profile derbies are likely to take place in the same Saturday, Sunday and Monday TV slots as present.
Reuse content