Leicester City's inclusion as one of the four teams whose manager and captain travelled to Willesden's Capital City Academy for the Premier League's season launch on Wednesday was presumably because the Foxes are Football League champions. It was just a fortunate coincidence that both representatives, Nigel Pearson and Wes Morgan, are English.
With Phil Jagielka also in attendance that meant three of the eight men wheeled out to sell the competition were English, which, at 37.5 per cent, is rather more than the proportion of Englishmen involved in the top flight of England's national league.
Most weekends last season less than 30 per cent of players in Premier League starting line-ups were English and there is no reason to expect the teams named for the opening matches to be any different. Of the first 100 first-team squad players signed by top-flight clubs this summer, a mark reached earlier this week, 36 were English, and all but 11 of those were playing in the division last season. Set against those native newcomers are 46 new foreign imports including four of the five most expensive recruits (Luke Shaw being the exception).
This is hardly surprising, given that the seven English managers are outnumbered by eight foreign coaches, and the latter's own appointments are perhaps to be expected since a dozen of the clubs are foreign-owned.
The best deals of the summer...
The best deals of the summer...
1/15 Bojan Krkic (Stoke City, forward, £4.4m)

The most unlikely move of the summer looks like it could be one of the cutest. More interesting than all of the inevitable talk about "How will a former Barcelona starlet handle himself on a wet Saturday afternoon at the Britannia?" is how Mark Hughes convinced a former Barcelona starlet to leave Rome for a series of wet Saturdays in Stoke. Bojan has cut an increasingly disappointing figure in the three years since he left Catalonia – but Hughes revitalised Oussama Assaidi last season and could do the same for the nimble-footed Spanish forward.

2/15 Bafetimbi Gomis (Swansea City, striker, free)

Swansea City have reacted shrewdly to the uncertainty surrounding the future of Wilfried Bony with the signing of the equally powerful Gomis. The Frenchman was hardly prolific during his five years at Lyon, netting at the rate of just over a goal every three games – but he offers an all-round threat not present in Bony's game. Gomis is adept at holding the ball up and will allow Swansea the option of going long more often to complement their sometimes predictable passing game – he is a pragmatic buy with the potential to transcend lowly initial expectations.

GETTY IMAGES

3/15 Daryl Janmaat (Newcastle, right-back, £5m)

The quiet revolution on Tyneside continues at right-back, where Daryl Janmaat is a more than adequate replacement for Mathieu Debuchy, who was lured by Arsenal. Janmaat impressed for the Netherlands under Louis van Gaal at the recent World Cup with several displays of defensive solidity coupled with attacking prowess – indeed, he looks more secure at the back than the man he is replacing. The same caveat applied to Filipe Luis is relevant to Janmaat: the effectiveness of his displays will be measured by their lack of prominence. The early signs are promising.

Getty images

4/15 Filipe Luis (Chelsea, left-back, £16m)

To suggest that Luis is an Ashley Cole clone is to damn him with faint praise and speak a measure of truth at the same time – Schrödinger's Cat updated to fit Chelsea's left-back problem. The Brazilian is as safe in defence as a Victorian semi-detached town house, but is ever-eager to press forward on the overlap. Great full-backs follow the maxim applied to referees: you only really notice them when they are performing badly or missing in action. Luis's value will be revealed if Atletico Madrid struggle in his absence – and if no one mentions the name A Cole.

@chelseafc twitter

5/15 Alexis Sanchez (Arsenal, forward, £32m)

Sanchez is perhaps the standout signing in a summer of big-money moves at the sharp end of the Premier League. The Chile international has the pace, skill and finishing ability to play anywhere across the front line – he started on the wing in Arsenal's Community Shield defeat of Manchester City but is expected to move to a more central role before too long, possibly replacing Olivier Giroud. Sanchez should bring the type of dynamism that Arsenal's pretty, patterned play has often lacked over the past few seasons. Given the size of his fee, he will be expected to perform.

GETTY IMAGES

6/15 Diego Costa (Chelsea, striker, £33.44m)

The man viewed as Chelsea's long-term striking solution could well turn out to be not just one of the best Premier League transfers of this summer but one of the best in the league's history. Equally, the Brazilian has the potential to make his £33m-plus transfer fee look like the biggest debacle this side of Fernando Torres. The naturalised Spaniard flourished at Atletico Madrid in Diego Simeone's high-energy, high-pressing system – but on occasion he can appear leaden-footed and has a fiery temperament that must be curbed. A two-goal salvo against Real Sociedad on Tuesday night hinted at the good side of the man – and his reaction to a Bruno Alves horror tackle against Fenerbahce the bad.

Getty Images

7/15 Romelu Lukaku (Everton, striker, £28m)

Having been on loan last season, Everton's key signing of this transfer window already feels well at home among Goodison Park's club-embossed armchairs. Lukaku hit 15 league goals for Roberto Martinez's side last season as they challenged for the Champions League, only to falter at the last. More will be demanded of the Belgian now the Merseysiders have almost doubled their transfer record to make his move permanent – but Lukaku has the ability to fulfil those lofty expectations. Bullishly strong and with an unerring left boot, he can flourish now he is not tagged as the next Didier Drogba.

Twitter/@EvertonFC

8/15 Lazar Markovic (Liverpool, winger, £20m)

How do you go about replacing the irreplaceable? Brendan Rodgers' seemingly impossible task of filling the void left by Luis Suarez got off to a promising start with the signing of jet-heeled Serbian winger Markovic, who starred during Benfica's run to last season's Europa League final. The 20-year-old will be allowed time to settle into Premier League life, with Rodgers expected to use him from the bench in the season's early weeks. Once he is unleashed, however, Markovic could be the season's great surprise – he has trickery enough to delight even the most Suarez-obsessed members of the Kop.

Getty Images

9/15 Ander Herrera (Man United, midfield, £32m)

Leaving aside the lingering memories of the farce that was United's pursuit of Herrera last summer, the fact that Louis van Gaal finally has the man David Moyes wanted can only be a good thing for a midfield in need of both an internal and external makeover. Despite being only 24, the playmaker is a classy and experienced operator – a veteran of European football with Athletic Bilbao, for whom he impressed against United in the Europa League in March 2012. Herrera is a significant upgrade on Tom Cleverley and Michael Carrick – a player of finely spun steel for a deoxygenated midfield.

GETTY IMAGES

10/15 Rémy Cabella (Newcastle, midfield, £12m)

The Montpellier chairman, Louis Nicollin, mocked Cabella for his decision to move to Tyneside, telling the midfielder that he would be "bored" at his new club. It will be Alan Pardew seeing the funny side of the deal if Cabella proves a hit at Newcastle, however – and the France international has the ability to be just that. Creative and versatile, he possesses the type of Gallic skill that Newcastle fans have seen twice before with Laurent Robert and the incomparable David Ginola.

AFP

11/15 Daley Blind (Manchester United, midfield, £14m)

While United stole the headlines with their dramatic swoop to bring in Radamel Falcao in what looks a drastically expensive loan move, it was the signing of Daley Blind which could help the most given United's obvious deficiencies in midfield and defence. Blind, 24, knows Louis van Gaal and his methods well, which should prove very useful given how slowly it seems the rest of United's rearguard are getting their heads around them. And at £14million, he is the cheapest of United's senior signings.

twitter.com/ManUtd

12/15 Cesc Fabregas (Chelsea, midfield, £30m)

Another expensive acquisition, the fee this time believed to be in the region of £30million - but again, it is easy to see why the cash has been splashed. The early signs are that the Spain midfielder may be an even better player than the one who left Arsenal as a true Premier League star in 2011.

EPA

13/15 Calum Chambers (Arsenal, defence, £16m)

Not the most high-profile departure among the exodus from St Mary's over the summer, but Chambers was known to be a player of great promise and has certainly made a big impression in Arsenal's defence so far following his switch for a reported £16million, earning a first call-up to the full England squad.

14/15 Hatem ben Arfa (Hull, midfield, loan)

Steve Bruce arguably had the best deadline day of any Premier League manager as he completed something of a summer overhaul with the arrivals of Abel Hernandez, Mohamed Diame and Gaston Ramirez. But it was the late, late arrival of Newcastle outcast Hatem Ben Arfa which had the fans most excited. When his mind is right, the Frenchman is one of the most exciting attacking midfielders in the league and if Bruce can get him back on track after a frustrating year in the north east, he will give Hull a new dimension.

GETTY IMAGES

15/15 Mario Balotelli (Liverpool, striker, £16m)

The former Manchester City star is back in the Premier League after Brendan Rodgers went ahead with a £16m move for the Italian, securing his services from AC Milan. If Liverpool can contain his livewire personality and on-field temper, it could work out to be one of the best deals in the club's history.
Does this matter? In many respects the league is a roaring success. Globally it was broadcast to 650 million homes in 175 countries last season and may even have cracked the American market with a doubling of live viewership to an aggregate 115 million (NBC was very visible in Willesden). Domestic TV audiences were up on all channels and while fans, with good reason, protested this week at ticket prices, 96 per cent of seats were sold last season with the average attendance, at 36,695, the highest in the top flight since 1950.
There has been some rubbish spouted this week harking back to "the good old days" but the reality is the game has never been so fast and skilful, watching it has never been as safe and comfortable, nor has it ever been as well covered – in print, radio, television and online. The greats of this generation, led by Lionel Messi and Cristiano Ronaldo, may be in Spain but while playing for Barcelona or Real Madrid is the dream for footballers the second option for most appears to be the Premier League. It is not just that English clubs pay well – though the money is always a factor, not least as players, like bankers, use it as a measurement of worth – they are also attracted by the atmosphere in the grounds, the high-tempo football and the fact that they are rarely pestered away from the game. Thus Bojan Krkic, once the next big thing at Barcelona, has joined Stoke, Cesc Fabregas returned to London and Jordi Gomez stayed in England, at Sunderland, rather than return to Spain.
The Premier League is, in many ways, the global football competition, featuring more nationalities and more widely watched than any other. It is football's equivalent to cricket's Indian Premier League, or the US-based National Basketball League and Major League Baseball, all of which are similarly multinational. The difference is two-thirds of the IPL are Indian cricketers, and Americans make up roughly three-quarters of NBA and MLB players. Here the figures are reversed.
Thus this golden age for English football is not quite so gilded for the England football team. Another World Cup failure was all the more lamentable for being predicted. The Premier League pointed out this week that 147 Englishmen started in last season's competition. The unspoken subtext, that it should be possible to find a decent 23-man squad from that, was then put into words by the chief executive, Richard Scudamore, who said: "We took some very talented young players – and a mix of older players – to Brazil. We took a good crop of players. Those players ought to be able to compete on a world stage."
One reason why they did not can perhaps be discerned from a closer examination of those summer transfers. Of the first 50 players signed by last season's top 10 clubs seven are English. Of the first 50 recruited by the other 10 clubs 25 were English with 11 joining the three newly promoted clubs Leicester, Burnley and QPR. The top 10 signed 40 foreigners (the other three recruits being Welshman Ben Davies, Shane Long of Ireland, and Scotland's Phil Bardsley). The bottom 10 signed 19 foreigners. Put simply, the best (richest) clubs generally prefer to look abroad, which means you have to be a very good English player to make it into our best teams. If you do Roy Hodgson is likely to pick you, but already the club places of Joe Hart, Luke Shaw and Glen Johnson are under threat from overseas arrivals.
The Premier League's hope and, in some cases, belief, is that the academy system will eventually redress this imbalance. Much store is made of the fact that nine out of 10 academy players are British (figures are derived from passports, so an English percentage is not available). The annual £87m investment is akin to that made by Bundesliga clubs in their academies. Only time will tell if the results also match up.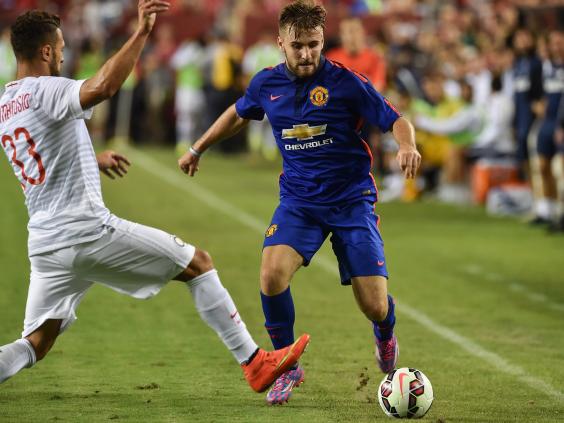 In the meantime the other concern is that this international league, with a preponderance of foreign owners, many in it for the financial rewards as much as the glory, lacks the moral compass Christian Seifert, the Bundesliga's chief executive, claims for his league. "We see the Bundesliga as an important part of society," Seifert said this week. "We have a holistic approach based on the financial, the game and society. If we don't have success in all three dimensions we don't consider it a success at all."
No league in Europe, however, spends as much money as the Premier League does on social programmes, such as the £10.5m investment in school sport announced this week. Some of the charitable work is undoubtedly done to defray animosity towards a competition long ago christened, by Brian Glanville in a trademark skewering, The Greed is Good League, but most of those who administer it are genuinely intentioned and the impact on those who benefit is significant. The league is also valued as a promotor of national interests worldwide with the British Council and many a trade delegation piggy-backing on its popularity.
This juggernaut is unleashed at 12.15pm today, and will delight, infuriate, but most of all engage millions for the next nine months. Flawed it may be, especially when it comes to supporting the game's desperately beleaguered grassroots and failing national team, but anyone who thinks the old days were better either was not there or is guilty of selective amnesia.
Reuse content