With Chelsea seemingly running away with the Premier League title, the race for the top four is providing the main source of excitement at the top of the table.
However, at the bottom things are all still very much to play for. As it stands, this season's three newly-promoted teams occupy the dreaded relegation spots, but just three wins separate 20th place from 15th.
Time is running out and the division's strugglers are in universally abject form - none of the bottom six have secured more than nine points in their last ten games, and all succumbed to defeat last time out.
So who is best placed to launch a late bid for survival? And who is doomed to face the drop?
20TH: LEICESTER CITY - 19 POINTS
That dramatic 5-3 comeback victory over Man Utd looks a lifetime away now. Leicester have remained rooted to the bottom of the Premier League since the end of November, and have secured just two of the last 24 points on offer. Their dramatic 4-3 defeat to Spurs summed up the Foxes' season: there have been plenty of encouraging displays in losing causes but Nigel Pearson's side need results, not plaudits, to escape the drop.
Form: DWLLLLDLDL (6 points from last 10 games)
Fixtures: West Ham (H), West Brom (A), Swansea (H), Burnley (A), Chelsea (H), Newcastle (H), Southampton (H), Sunderland (A), QPR (H)
Are they doomed? Only two sides have ever escaped the drop after being bottom at Christmas - West Brom in 2004/5 and Sunderland in 2013/14 - but Leicester have some cause for hope, with a game in hand and Burnley, Sunderland and QPR still to play. Nigel Pearson will be hopeful that his side's fate comes down to their final-day home fixture against the league's worst travellers.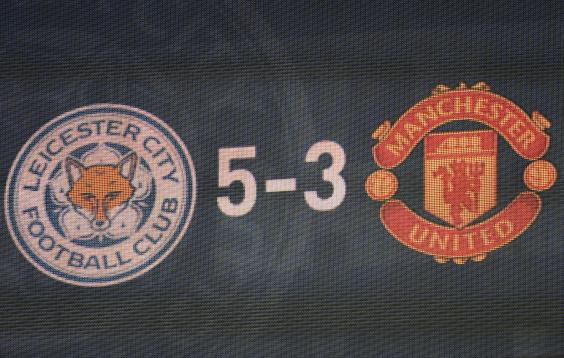 19TH: QPR - 22 POINTS
Remove Charlie Austin, who has scored more Premier League goals than any Englishman bar Harry Kane, and a better home record than any of their rivals from the equation and QPR would already be down. The only points the Hoops have managed away from Loftus Road came in a win over Sunderland last month, and with nine defeats from their last 10 games they have comfortably the worst record of the relegation candidates. A change of manager has not changed the club's fortunes, with six defeats in the seven matches since Harry Redknapp's departure.
Form: LLLLWLLLLL (3 points from last 10 games)
Fixtures: West Brom (A), Aston Villa (A), Chelsea (H), West Ham (H), Liverpool (A), Man City (A), Newcastle (H), Leicester (A)
Are they doomed? Unless something changes drastically, yes. They have Chelsea, Liverpool and Man City still to play and unless they shore up the leakiest defence in the league, offer Austin more support and somehow secure more points away from home QPR will go down.
18TH: BURNLEY - 25 POINTS
In ordinary circumstances, Burnley's win against Man City a fortnight ago would have been seen as a beacon of hope for a struggling club. However, Sean Dyche's side have not been lacking in heroic performances against big clubs this season, also taking points off Chelsea, Man Utd and Southampton. It is consistency that Burnley have lacked, as well as solidity - only QPR have conceded more goals.
Form: WLLDLDLLWL (8 points from last 10 games)
Fixtures: Tottenham (H), Arsenal (H), Everton (A), Leicester (H), West Ham (A), Hull (A), Stoke (H), Aston Villa (A)
Are they doomed? Their performance against City indicated that there is plenty of fight left in Sean Dyche's side, and they will have to scrap for every point with two difficult trips to North London to come after the international break. From there, their run-in is much kinder, giving Burnley a real chance of survival.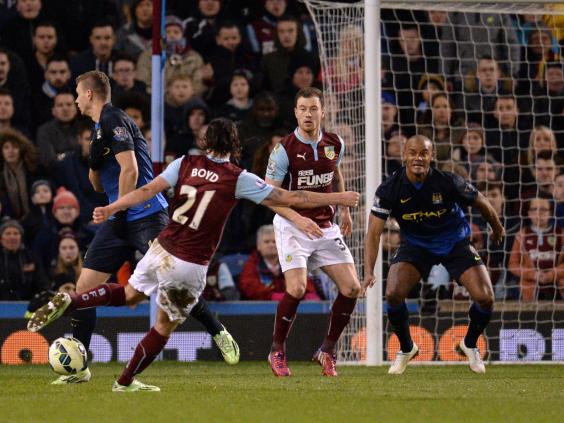 17TH: SUNDERLAND - 26 POINTS
Fulham fans will be aware that parachuting in an experienced disciplinarian with a sterling record in European football does not necessarily guarantee survival. However, even if Dick Advocaat takes to English football more like Magath than Mourinho it would be difficult for Sunderland's situation to become any worse - they have failed to win in seven matches and shipped four first-half goals to Aston 'Nilla' in the defeat that finally cost Gus Poyet his job.
Form: LLWDLDLDLL (6 points from last 10 games)
Fixtures: Newcastle (H), Crystal Palace (H), Stoke (A), Southampton (H), Everton (A), Leicester (H), Arsenal (A), Chelsea (A)
Are they doomed? They could well be. There were some positives for Dick Advocaat to take from his new club's 1-0 defeat to West Ham, but with their season culminating in consecutive trips to Arsenal and Chelsea they need the Dutchman to find his feet fast if he is to keep Sunderland up.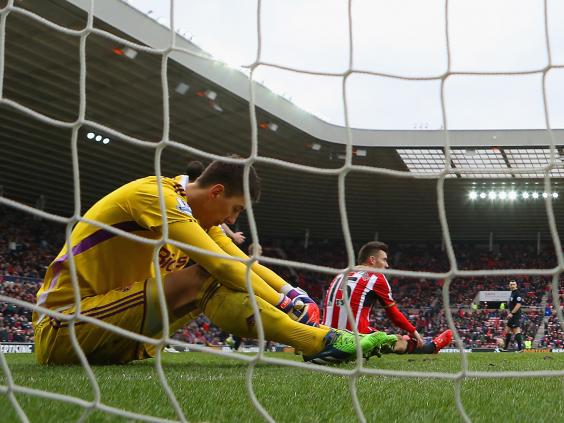 16TH: ASTON VILLA - 28 POINTS
It was all going so well for Tim Sherwood. Victory against West Brom ended a horror run of 12 league games without a win, while the demolition of Sunderland indicated that goal-shy Villa had turned a corner. However, Saturday's slip-up at home to Swansea showed just how much work there is still to do for the new boss. Their arch-rivals Birmingham know only too well that heroics in the cup do not automatically inspire league survival.
Form: LLLLLLLWWL (6 points from last 10 games)
Fixtures: Man Utd (A), QPR (H), Tottenham (A), Man City (A), Everton (H), West Ham (H), Southampton (A), Burnley (H)
Are they doomed? A month ago relegation looked certain, and the defeat to Swansea was a dent in Villa's momentum. However, under Sherwood they have finally started to create chances and, with home clashes with QPR and Burnley still to come, the manager's boundless enthusiasm should be enough to keep Villa up.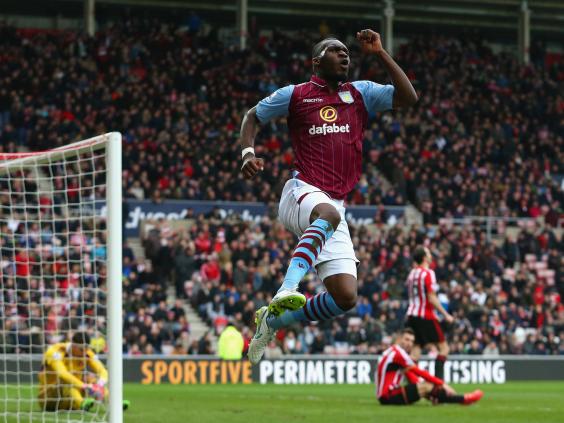 15TH: HULL CITY - 28 POINTS
They may be 15th but Hull are by no means out of harms way, with a slender three points between them and the relegation zone. Crucial victories over Villa and QPR seemed to have hauled the Tigers out of a mid-season slump that saw them plummet as low as 19th place, but Steve Bruce will be concerned that his side have now gone four games without a win.
Form: LLLDWWLDDL (9 points from last 10 games)
Fixtures: Swansea (A), Southampton (A), Liverpool (H), Crystal Palace (A), Arsenal (H), Burnley (H), Tottenham (A), Man Utd (H)
Are they doomed? Their fine performance in a losing cause against Chelsea last Sunday showed that they really shouldn't be. However, Steve Bruce's side has the toughest run-in, facing another five of the Premier League's top seven in their final eight fixtures, and with such a small margin for error Hull could easily find themselves dragged into the mix.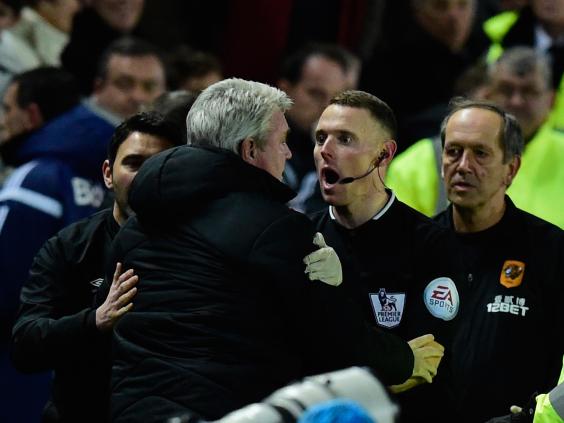 Follow @IndyFootball on Twitter
Reuse content