Goalkeeper Simon Mignolet remains relaxed about his position at Liverpool despite an expected move for Victor Valdes.
Valdes is a free-agent having run down his contract at Barcelona last season and is expected to begin discussions with clubs in the next few weeks as he nears a recovery from an anterior cruciate knee ligament injury.
As well as the possible arrival of the Spanish stopper, Mignolet has also been suffering from inconsistent displays that have seen Liverpool keep just one clean sheet this season and only two in their last 17 appearances (incidentally, both against Tottenham).
Seeming to take a leaf out of Jose Mourinho's philosophy - the Chelsea manager has said in the past the pressure is Bird Flu and people not being able to feed their families - Mignolet offered this response to questions about whether he was under pressure.
"Well, the only pressure is what you put yourself under. What is pressure? Pressure is what is happening in Iraq at the moment when there is a war. That is pressure," he said.
"We are all football players and we are here to do our best. You want to work hard in training and we will see what happens at a weekend. I can only do my best, work hard, be positive and confident and I believe in myself. That is the only thing I can do."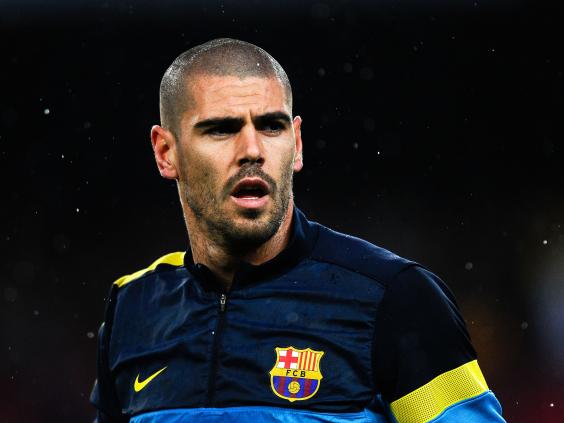 Responding specifically to questions about a move by Liverpool for Valdes, who made over 500 appearances for Barcelona, Mignolet said: "If I have to look into all the people and players who are linked with Liverpool, then there will be another team on the pitch. Every week there would be a different 11 playing.
"So it is just the fact that you play for a big club and you have to accept that is the way it is but I don't read anything into that. I am here to play my game and to do my best every week, I can only work hard in training, be positive and make sure I play well at the weekend."
Reuse content