It was during one of their last meetings in England, rather fittingly, that Louis van Gaal and Ronald Koeman sparked the showdown that had the most lasting effect on their relationship. It certainly fostered the frostiness that has been so discussed before Manchester United's trip to Southampton on Monday night.
Back in the summer of 2004, Ajax were on a pre-season trip to England, with Koeman as head coach and Van Gaal as technical director. At one point, the latter took Koeman aside to discuss the coach's performance. This was despite the fact Koeman had just won his second Dutch title, and that such a discussion was not part of Van Gaal's job description.
Koeman abrasively pointed this out: "I don't know if you've read my contract, but the only person I have to justify myself to is the general manager."
"From that moment on," Koeman (left) wrote in his autobiography, "it was a real battle between us."
On Monday, almost a decade after that dispute forced Van Gaal (right) out of Ajax, we will see a real showdown between them. From a situation where one wanted to tell the other how to do his job, all the talking will now be on the pitch.
That's just as well, because neither manager was willing to discuss their relationship in the past week. "It's private", was the message.
Their feud has always been more complex than mere rancour, and their careers have crossed paths at several points. Van Gaal gave Koeman his first coaching role, bringing him to Barcelona in 1998. One of the Camp Nou hierarchy had actually warned Van Gaal not to bring in the former centre-half, saying many had found Koeman "egotistical" during his previous time at the club. Van Gaal waved that aside but, according to some in Spain, gradually realised they were right.
When Van Gaal was appointed Ajax technical director in 2004, Koeman – who had by then been head coach for three years – received a text laced with sarcasm from his brother Erwin.
"Good luck with your new TD," it read. The problem was that Van Gaal wanted to be so much more than a "TD", despite his public protestations that he did not wish to coach beyond the age of 55.
Manchester United: Players who were linked with a January move to Old Trafford
Manchester United: Players who were linked with a January move to Old Trafford
1/17 Gareth Bale

Manchester United would love him and some reports suggest he would be open to a return home - but Real Madrid have said they wouldn't sell the winger at any price, even the mammoth £150m that has been mentioned in recent reports.

GETTY IMAGES

2/17 Sergio Ramos

Real Madrid's Sergio Ramos would be perfect for United and is one of few truly world class centre-backs around. Another player Real will not want to lose, this move may wait until the summer.

GETTY IMAGES

3/17 Juan Cuadrado

The Fiorentina and Colombia winger was a target of United's in the summer but a move never transpired. He is lightning quick, brilliant on the ball and gets his fair share of goals. May cost more than £30m, however.

Getty Images

4/17 Ashley Cole

The former Chelsea left-back was linked with a move to United last summer, but instead went to Roma. There are suggestions he is unhappy in Italy and would be open to a return to the Premier League.

GETTY IMAGES

5/17 Ron Vlaar

Out of contract at the end of the season and impressing in his Aston Villa shirt, Ron Vlaar could be a quick and cheap fix at the back. That he's Dutch won't do his chances of an Old Trafford switch any harm either. Picked up a knee injury in early January that will likely end speculation.

Getty Images

6/17 Raphael Varane

The Real Madrid centre-back has been hugely impressive since breaking through at the Bernabeu. Would take a big bid to land the young France international, but that shouldn't be a problem.

Getty Images

7/17 Ezequiel Garay

Manchester United are keen to bolster their Argentinian contingent and the arrival of Garay would do just that. United reportedly sent scouts to watch the Zenit St Petersburg player.

Getty Images

8/17 Gerard Pique

He played for Manchester United before being allowed to return to his boyhood club Barcelona in 2008. But recently things have soured for the Spain international, with new Nou Camp manager Luis Enrique leaving him out a few times this season. Could he be heading back to Old Trafford again?

GETTY IMAGES

9/17 Nathaniel Clyne

A call up to the England squad boosts your profile, and in the case of Clyne, it's led to inevitable speculation that he could leave Southampton. The Saints will be desperate to hold onto the young right-back, but as they found last summer, if players want to go they usually get their way.

Reuters

10/17 Mats Hummels

Another Germany international interesting United is Hummels. The centre-back was made captain at Borussia Dortmund last summer to help ward off interest from other clubs, but with the German side struggling this term, they might not be able to keep the suitors at bay next time around. A £35m offer has been heavily reported and this deal is certainly one that is the more probable to see in the near-future.

Getty Images

11/17 Sami Khedira

Manchester United have been linked with Khedira, but then, who hasn't? The Germany international looks certain to be playing somewhere other than Real Madrid next term, and it could be Old Trafford.

Getty Images

12/17 Julian Draxler

The Schalke midfielder has been interesting Europe's top clubs for some time. So far, everyone has failed in their attempts to prise the youngster away from his boyhood club. With the money at Manchester United's disposal, they could persuade Schalke to relinquish.

Getty Images

13/17 Paulo Dybala

Manchester United have been linked with a move for Palermo striker Paulo Dybala. The 21-year-old has been banging in the goals in Serie A this term, leading to speculation he's in line for a big move. But the Palermo president has indicated he won't be allowed to leave for anything less that £31m

GETTY IMAGES

14/17 Yohan Cabaye

After leaving Newcastle for PSG, France international Cabaye has reportedly failed to settle in the French capital. That he has struggled to force his way into the starting line-up under manager Laurent Blanc hasn't helped. That could make him open to a return to the Premier League.

Getty Images

15/17 Marcos Reus

Another highly sought German player. With Borussia Dortmund struggling this term and no Champions League football next season a real possibility, it seems likely Reus could be sold in the summer. United will have to fight to be at the front of the queue.

GETTY IMAGES

16/17 Arjen Robben

The former Chelsea player has said numerous times he has no intention of leaving Bayern Munich. But then again, nothing footballers say can be taken as sacrosanct. His Dutch links and style of play make his a good fit at United.

GETTY IMAGES

17/17 Kevin Strootman

The Netherlands international was heavily linked with United in the summer but a serious injury ruled out the prospect of a move. The Roma midfielder has since returned to action and so the rumours have started up again. A fee of £30m has been mentioned.

GETTY IMAGES
It all became so obvious after one particular clash of egos. Koeman had been assured the technical director would not speak to the team but, perched conspicuously on a white seat at the edge of the pitch during a training game, Van Gaal couldn't help himself.
He called over a young Zlatan Ibrahimovic and told him he wasn't attacking the near post enough for a centre-forward. The Swede was furious, but Van Gaal was proved right when Zlatan scored by precisely following his instructions.
As the ball hit the net, Van Gaal leapt up and celebrated the goal ostentatiously, perhaps to prove that his coaching had been correct. Koeman was "livid" and described it as "very embarrassing".
Van Gaal ended up stating publicly that the team were not keeping to the Ajax philosophy. This, along with the sale of Ibrahimovic to Juventus against Koeman's wishes, was "a final straw". The club sided with Koeman and he  and Van Gaal stopped talking.
The difference of opinion over Ibrahimovic reflected the differences between the managers, and perhaps why one has been  more successful than the other. Van Gaal let the Swede go because he would not  accept total control, whereas Koeman was more laissez-faire.
That was further emphasised when their career paths crossed again. Koeman directly succeeded Van Gaal as AZ Alkmaar manager in 2009, but couldn't come close to matching the latter's feat of winning the league. The players found Koeman's coaching too loose and he was sacked within six months.
It wasn't long, however, before some former Dutch players were expressing surprise about Van Gaal's career. Marco Van Basten was one of many who were shocked by Van Gaal's return coach of the Dutch side in 2012, especially as a then resurgent Koeman was one of many supposed to be above him on the shortlist.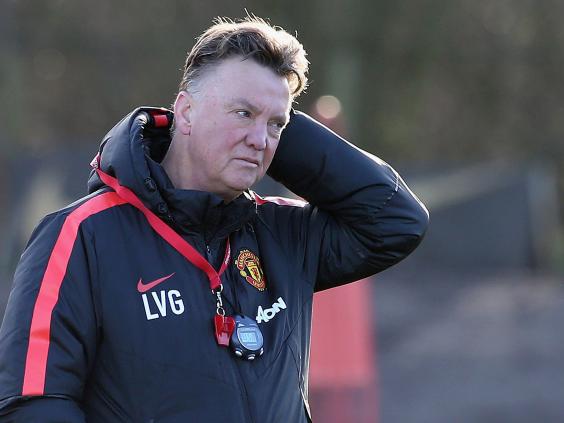 Van Gaal proved the doubters wrong by reaching the World Cup semi-finals – but not without Koeman's help. As Dutch manager, Van Gaal had wanted to call up Feyenoord's Bruno Martins Indi and Stefan de Vrij. Dutch protocol meant he had to discuss it with the club coach – Koeman.
The Dutch Under-21 coach Cor Pot brokered a meeting and, from that point on, their relationship has improved.
Van Gaal also took much more than Koeman's players to the World Cup – he took his system.With seven games left last season and Feyenoord slipping down the league, Koeman changed to a formation virtually unused in the country: five at the back. The switch had an instant effect, and Van Gaal was there with Robin van Persie to watch one of Feyenoord's best games, a 2-0 win over PSV Eindhoven.
"I'm not hateful," Koeman said last year, "but we will never be friends." On Monday night, at least, they can put their strained relationship to the test on the pitch.