Dick Advocaat has admitted he is now extremely concerned that Sunderland are about to be relegated from the Premier League.
The temporary head coach at the Stadium of Light saw his side capitulate in dramatic fashion against rejuvenated Crystal Palace to lose 4-1 on Saturday, conceding four goals in 11 minutes.
Any momentum built up from beating derby rivals Newcastle has now gone and Sunderland's final two games of the season are at Arsenal and then Chelsea.
Advocaat was asked about how worried he is and, after a long silence, said: "Worried, yes. Very worried. I think I'm as worried as the other coaches who are in the same position as ourselves.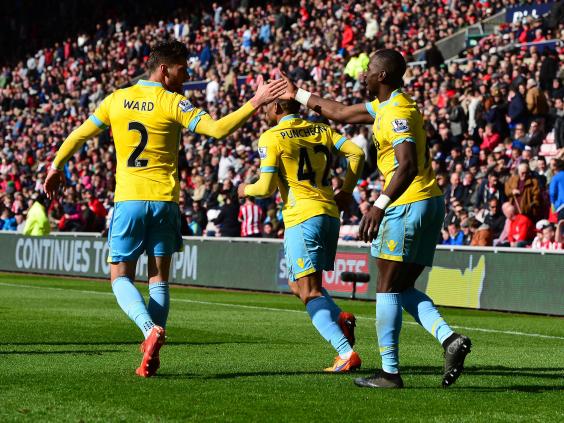 "It was a very quiet dressing room. Every player knows when they can say something and nobody said anything. That silence said everything.
"We have to believe in ourselves. We showed we can do something against Newcastle, but if we carry on performing like this then we have no chance.
"I can understand it [Sunderland supporters leaving before the game had finished] even if I wasn't happy about it. Like me they are also very worried about the future."
Sunderland have won three out of their last 22 Premier League games, and two of those were against Newcastle. "That says enough," added Advocaat, whose tenure will end when the season does.
His team was blown away at the start of the second half. The excellent Yanick Bolasie got a hat-trick in 11 minutes after Glenn Murray had scored from a deflected Bolasie shot. Sunderland's defending was non-existent and Connor Wickham's injury-time goal was scant consolation.
"We still have to believe that we can do something and I actually believe we can," added Advocaat.
Reuse content