The manager sought to supplement his squad with an on-loan striker as insurance against a late-season collapse. He summoned his recruitment staff, who intended to make a case for signing an international forward whose career was in danger of stagnation and regression.
They had prepared an analytical package with video clips and a range of performance data. It remained unseen because the manager announced, with devastating finality: "I'm not having a queer in my dressing room."
His assistant sniggered, but others in his office remained silent out of self-preservation. They were appalled, but had mortgages to pay, careers to protect. Another striker was signed. He failed to make an impact and returned to his parent club as damaged goods.
The original player, unaware of the consequence of absurd, unsubstantiated slurs about his sexuality, moved on in the summer. The manager remains in place – and his ignorance is unlikely ever to be confirmed because of the culture he represents.
There is no official record of the meeting. The closet homophobe is, on balance, likely to be as worthy of exposure as Malky Mackay, but no one has legal authority to trawl through his private correspondence. Those confronted by his casual prejudice cannot risk his wrath.
Power intimidates. It is applied indiscriminately and encourages the bigots and bullies who infest football, like maggots in a summer dustbin. Speak to anyone who has been around the game and they have their horror stories.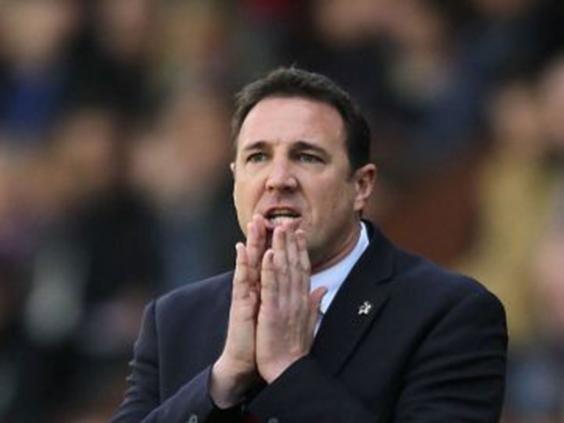 A coach I met this week spoke of reporting for work under a new manager and finding his personal effects tossed into a cardboard box and strewn across a corridor. He had been thrown out of his office, treated with contempt, but he held his tongue and survived.
Football is a contradiction, a people business which treats people abysmally while relying on human networks and deeply personal loyalties. It is not such a great leap, then, to the casual obscenities and alleged opaque business practices which define the Mackay case.
This is a more profound issue than texts between two individuals in positions of influence. This has to be a tipping point, irrespective of whether Mackay saves his managerial career after the forlorn gesture of undergoing equality training.
It goes beyond the professional merits of Iain Moody, whose rise to prominence was a source of wonderment within the scouting community. By common consent, Andreas Cornelius, whose signing triggered the toxic wrath of Cardiff owner Vincent Tan, was worth a maximum of  £2 million, rather than the £10 million that the pair sanctioned.
The Football Association are supposed to wade through the slime and reach a measured conclusion but the institutional response to such a crisis of confidence and credibility has already been tainted by incompetence, fear and expedience. Football is incapable of policing itself.
The integrity of the League Managers' Association has been destroyed by a calamitous attempt to defend one of their members. They are no better, and no worse, than the FA, who cravenly shied away from taking action against Premier League chief executive Richard Scudamore when he was implicated in a series of sexist emails.
It is no longer enough for bodies such as Uefa to hide behind the empty rhetoric of a "Respect Diversity Conference" in Rome next month. They could begin by banning Carlo Tavecchio, elected as president of the Italian FA after describing African players as "banana-eaters", but they won't.
Fifa's latest charade, their decision to hold a conference on ethical sports leadership, is faintly insulting to anyone with an IQ above 14. The world needs no lectures on morality and social responsibility from the likes of Sepp Blatter.
Those abusing positions of responsibility within football must be held to account. This is not about "banter". It is about basic human respect. Will it happen? Not while intolerable attitudes are tolerated, and silence screams a warning to anyone who yearns for common decency.
When agents play the victim
In these troubled times, it is soothing to hear the voice of reason. Mel Stein warns that football is "an industry faced with annihilation". It is in danger of being reduced "to a circus".
He spent 15 years as Paul Gascoigne's agent and legal adviser, and can no longer save Gazza from himself. But it is as chairman of the Association of Football Agents that he craves our attention.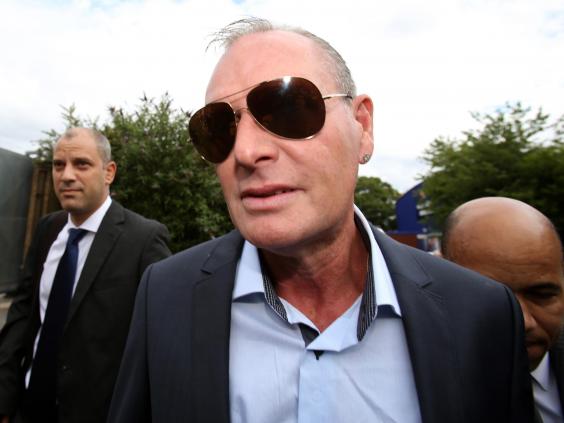 It is a strange organisation, consisting of natural enemies who found common cause in appealing to the European Commission to outlaw Fifa's plan to replace agents with unregulated "intermediaries". Commissions will be capped at three per cent.
Stein suggests, with some justification, that "corruption will be rife" but his crusade against a "Wild West" transfer market invites cynicism. Agents, whose commission traditionally ranges from eight to 15 per cent, have few friends and, in truth, deserve little sympathy. They have profited from anarchy, and have only themselves to blame when flawed action is taken to solve a problem they have helped to create.
Draper's folly is still standing
In the face of stiff opposition, Roger Draper, the former chief executive of the Lawn Tennis Association, qualifies as one of the worst administrators in British sporting history. His £40 million folly, the National Tennis Centre, is being closed next month but it will take years to dispel the complacency and indolence his regime encouraged among a pampered and unproductive elite.
Premier League, second class
All the best players in world football seek to sign for Real Madrid and Barcelona. Those who require career-saving surgery, or crave an unfeasibly generous contract, head for the Premier League. Bear that in mind as Mario Balotelli's five-ringed circus pitches its tent on Merseyside. It will be fun while it lasts, but his return is a reminder of the second-class status of domestic football.
Reuse content