We have seen something over the start of the Premier League season that we have almost never seen before in English football: the reversal of home advantage.
There have been 30 Premier League matches played so far, and just six of them have been won by the home team, an unusually low number. In the modern game, everyone wants to play on the counter-attack. Away teams set up like that, while home teams come out fast, trying to score early to earn the right to play on the break.
The first 30 minutes is becoming the decisive period in Premier League matches. If the away team survives that, and frustrates the home team, then they become the favourite. They can sit deep, nullifying the home side's pace, playing on their frustration, and hoping to pick them off when they over-commit.
Just look at the five teams so far this season who have taken at least as many points from one away game than they did in two home games. And what links them all? Pace on the break.
Look at Arsenal, who won 2-1 at Crystal Palace, thanks to Alexis Sanchez. But they have taken just one point from their home games against West Ham United and Liverpool, yet to score a single goal at the Emirates against opposition who sit deep and dig in.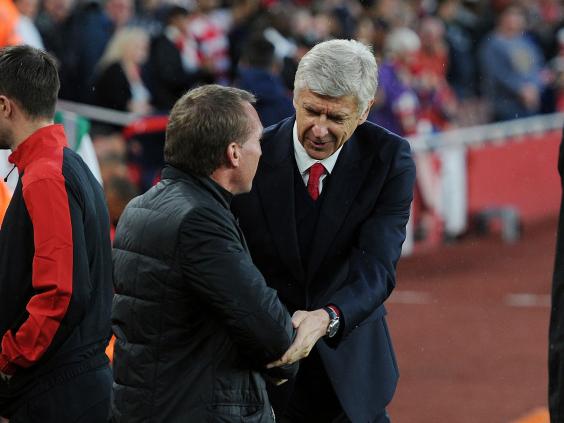 Look at West Ham themselves, who impressively won 2-0 at Arsenal, cutting through them with the pace of Dimitri Payet and Diafra Sakho.  After that, they slipped to disappointing home defeats against Leicester City and AFC Bournemouth.
Look at Everton, who have hosted Watford and Manchester City at Goodison Park, where they can get frustrated, where they have taken just one point. But when they went to Southampton, thanks to Romelu Lukaku, Ross Barkley and Arouna Kone's threat on the counter-attack, they won 3-0.
Look at Norwich City, who have had two winnable home games, against Crystal Palace and Stoke City, from which they have taken one point. Their one away game, though, at Sunderland, they won 3-1, with Cameron Jerome and Nathan Redmond providing a threat that can be nullified at home.
Look at Crystal Palace, who have played two home games – against Arsenal and Aston Villa – as well as one away, at Norwich City. But they have three points at Selhurst Park and three on the road, thanks to the counter-attacking prowess of Wilfried Zaha, Yannick Bolasie and Jason Puncheon.
Premier League Power Rankings - Game Week 4
Premier League Power Rankings - Game Week 4
1/17 17) Petr Cech (Arsenal) - new entry

The Arsenal goalkeeper has atoned from his dreadful first Premier League match for the Gunners and with it returns to our Power Rankings. His first half performance in the 0-0 draw with Liverpool was brilliant and arguably earned his new side a point. With Arsenal's defence looking uncertain so far this term, Arsenal need Cech to maintain that form. Last fixture: D - 0-0 - Liverpool Next fixture: Newcastle (a)

GETTY IMAGES

2/17 16) Callum Wilson (Bournemouth) - new entry

Wilson was an early entry on our Power Rankings but dropped out after failing to score in his first couple of games. We got it wrong. The Bournemouth striker announced himself to the Premier League last weekend with a hat-trick in the 4-3 win over West Ham. Leicester at home presents Eddie Howe's team with a decent opportunity to get a run together. Last fixture: W - 3-4 - West Ham Next fixture: Leicester (h)

Getty Images

3/17 15) Jefferson Montero (Swansea City) - up 2

Branislav Ivanovic then Daryl Janmaat felt the full force of the Ecuadorian's devastating start to the season and he played his role in ensuring Swansea kept up their unbeaten start to the campaign in the 1-1 draw with Sunderland. This weekend he'll be taking on Matteo Darmian of Manchester United - a player picking up many plaudits as well. So who will come out on top? Last fixture: D - 1-1 - Sunderland Next fixture: Manchester United (h)

AFP/Getty

4/17 14) Salomon Rondon (West Brom) - down 1

A club record price-tag will come with hefty expectations but in the defeat to Chelsea Rondon showed enough to suggest he'll cause defences a few problems this season. Tony Pulis will certainly be hoping so considering his side are currently propping up the table. Last fixture: L - 2-3 - Chelsea Next fixture: Stoke (a)

5/17 13) Yohan Cabaye (Crystal Palace) - up 2

Crystal Palace have made an excellent start to the season, winning two and narrowly losing to Arsenal. Cabaye has played a massive role in that and if they are to put Chelsea back into a 'crisis', then the Frenchman will be key. Without the suspended John Terry marshalling the defence this weekend, there could be a few gaps for Cabaye to find. Last fixture: W - 2-1 - Aston Villa Next fixture: Chelsea (a)

Getty Images

6/17 12) Romelu Lukaku (Everton) - down 6

When you pay £28m for a striker you expect something special and that was the exact performance Lukaku delivered against Southampton. But the Everton striker was again drawing blanks in the defeat to Manchester City. A game against Spurs sees two teams with ambitions of being the best of the rest - can Lukaku be the difference at White Hart Lane? Last fixture: L - 0-2 - Manchester City Next fixture: Tottenham (a)

7/17 11) Pedro (Chelsea) - new entry

The former Barcelona man hit the ground running at Chelsea, playing an integral role in Chelsea's first victory of the season, a 3-2 win over West Brom. Having scored the first, the Spaniard set up the second and despite Chelsea having their backs to the wall after John Terry's red card, Jose Mourinho showed enough faith in him to keep him on the pitch until the 84th minute. With his home debut this weekend, expect Pedro to star. Last fixture: W - 2-3 - West Brom Next fixture: Crystal Palace (h)

GETTY IMAGES

8/17 10) Harry Kane (Tottenham Hotspur) - down 1

Saido Berahino won't be going to Tottenham this summer, although the arrival of South Korean Hueng-Min Son in a £22m deal from Bayer Leverkusen has gone some way to alleviating the concerns about a lack of attacking threat at White Hart Lane. That said, Kane remains top dog but must start scoring if he's to justify that position. Last fixture: D - 1-1 - Leicester Next fixture: Everton (h)

Reuters

9/17 9) John Stones (Everton) - up 3

Stones has been told he's going nowhere this summer, despite a massive bid of £38m for his services from Chelsea. The England international is said to be devastated at the Toffees' refusal to do business. But Roberto Martinez is expected to keep picking him so how he performs at the weekend will be fascinating. Last fixture: L - 0-2 - Manchester City Next fixture: Tottenham (a)

GETTY IMAGES

10/17 8) Wayne Rooney (Manchester United) - up 2

After his hat-trick against Club Brugge in midweek after a 10 game goal drought, there is a feeling that Rooney is back. But now he must convert it to the Premier League and with Louis van Gaal's side scoring just two Premier League goals in three games, the pressure is back on the skipper. Last fixture: D - 0-0 - Newcastle Next fixture: Swansea (a)

Getty Images

11/17 7) Eden Hazard (Chelsea) - down 2

Like the rest of the Chelsea team, Eden Hazard has looked out of sorts in the opening couple of weeks of the season. The arrival of Pedro could spark a revival in his form with the pair linking up dangerously in the 3-2 win over West Brom. Last fixture: W - 2-3 - West Brom Next fixture: Crystal Palace (h)

Getty

12/17 6) Sergio Aguero (Manchester City) - down 3

As long as Sergio Aguero stays fit, Manchester City will be among the favourites for the title. There is no other striker like him in world football - so adept with his movement in and around the box that he makes world class defenders look like Sunday league players. At home to Watford, he'll be hoping to add to the goal he scored against Chelsea last time out at the Etihad. Last fixture: W - 0-2 - Everton Next fixture: Watford (h)

13/17 5) Riyad Mahrez (Leicester City) - up 3

What a start for the Algerian, who has scored in every game for Claudio Ranieri's surprise package. The latest came against Tottenham and it would be unwise to back the current Premier League top scorer not to add to his tally at Bournemouth. Last fixture: D - 1-1 - Tottenham Next fixture: Bournemouth (a)

Getty Images

14/17 4) Jermain Defoe (Sunderland) - up 3

By scoring the equaliser in last weekend's 1-1 draw with Swansea, Defoe went some way to calming what has been turning into something of an early crisis at the Stadium of Light. The Black Cats remain among many people's favourites for the drop but if Defoe can keep on scoring - he has two in three PL matches and scored a hat-trick in the Capital One Cup in midweek - there's a glimmer of hope. Last fixture: D - 1-1 - Swansea Next fixture: Aston Villa (a)

PA

15/17 3) Alexis Sanchez (Arsenal) - down 1

The Chilean is just so crucial to any hopes Arsenal have at the title this season. The Gunner failed to score against Liverpool on Monday night and if they are to seriously challenge, they must add to their solitary win this season. Sanchez will be central to that happening. Last fixture: D - 0-0 - Liverpool Next fixture: Newcastle (a)

GETTY IMAGES

16/17 2) David Silva (Manchester City) - down 1

Silva is a singular talent in the Premier League. There are others like him - Juan Mata, Mesut Ozil - but neither of those two players has matched the level that Silva can reach when he is on form. Was again excellent in the most recent Manchester City win as Manuel Pellegrini's side maintained their 100 per cent start to the season with victory over Everton. At home to promoted Watford, expect Silva to excel. Last fixture: W - 0-2 - Everton Next fixture: Watford (h)

Getty

17/17 1) Christian Benteke (Liverpool) - up 3

He might not have scored at the Emirates on Monday night, but Benteke continued to show that he brings a different dimension to Liverpool's strike force. A home game against West Ham's leaky defence presents an excellent opportunity to add to his only goal of the season so far, which came at Anfield against Bournemouth. Last fixture: D - 0-0 - Arsenal Next fixture: West Ham (h)

PA
Premier League football this season is all about pace on the counter-attack. Everyone wants to sit deep and play on the break, so they can nullify the opposition's counter-attackers, frustrate them, and then pick them off.
This, in turn, has had a fascinating effect on how home teams set up, given the onus is on them to win the game. They know that the best way to win home games, and to avoid the counter-attacking threat, is to become the counter-attacker. This means going hell for leather in the first 30 minutes, and taking the lead, so they can sit back while the away team is forced to come out and play.
Again, just look at the evidence. In four of the six home wins in the league so far, the home team has gone ahead within the first 26 minutes: when Manchester United beat Tottenham Hotspur, when Liverpool beat Bournemouth, when Leicester City beat Sunderland and when Swansea City beat Newcastle.
The only exceptions were City beating Chelsea – when they scored after 31 minutes – and Palace beating Villa – after 71 minutes.
If the home team does not score early on, then the away team becomes the favourite, as there is no supporter pressure on them and they can frustrate the hosts until they can set traps and pick them off in the second half. But if they can score, they can keep the ball and try to draw the visitors out.
Home teams know this now, which is why Manchester City came out so fast against Chelsea, almost scoring within 30 seconds. Manchester United tried to do the same to Newcastle United, but they couldn't score, and drew 0-0.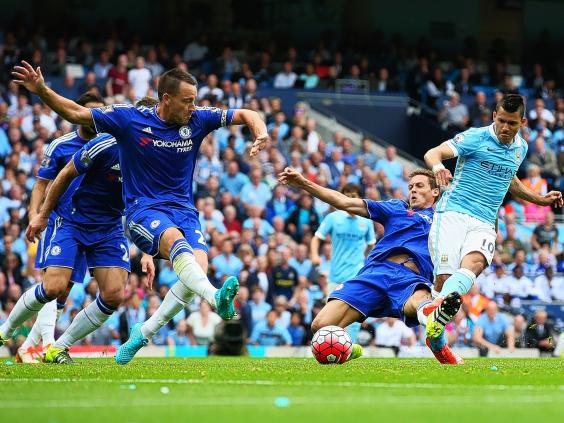 This is going to become normal in the Premier League, and results will almost become clear within 30 minutes. This is the era of the counter-attack, and everyone wants the right to play on the break.
TRANSFER REQUESTS
I know what it is like for players like John Stones and Saido Berahino who have submitted transfer requests – both rejected – this week in an attempt to get a move. Sometimes it is the only way to make a deal happen.
When I was at Stoke City in 2007, Sunderland had just been promoted to the Premier League and I knew that they wanted to sign me. I wanted the chance to play in the top flight, and the clubs were negotiating, but Stoke City said that I could only leave if I put in a transfer request, because they did not want to look bad.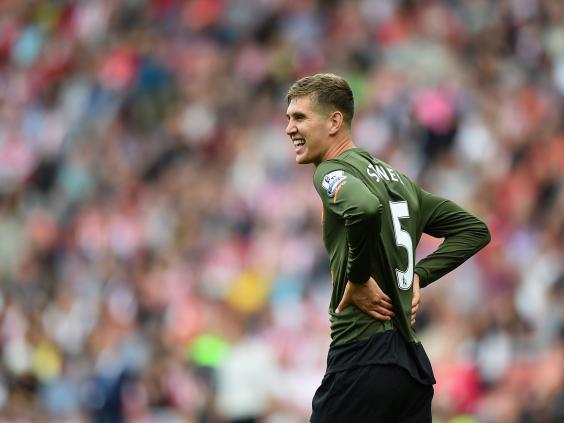 So I wrote on two pieces of paper, which I put in two envelopes, "I would like to leave, as I can no longer give my best to the football club". I gave one to Tony Pulis and one to the chairman. Within 24 hours I was at Sunderland. One year later, though, I was back at Stoke City, showing that people in football can have short memories.
I would be surprised, then, if Stones put in that transfer request entirely off his own back. He will certainly have been advised to do it by his agent, knowing that negotiations between Chelsea and Everton were at an impasse, and thinking this may be the best way to get it going.
If the player has reassurances – and the interested club will make up any lost money – it is a very natural move. Because the players all know that when their time is up, their clubs will not show much loyalty in return.
Reuse content