Manchester United will splash out just shy of £60m to bring Angel Di Maria to the club from Real Madrid.
The mammoth fee will smash the current British transfer record, set by Chelsea when they bought Fernando Torres from Liverpool for £50m in January 2011.
Plenty of pundits and fans say United have overpaid for Di Maria. Perhaps they are right, but the club are in a desperate situation and are not going to get back to where they want to be unless they do something drastic.
Real Madrid knew they were desperate to buy, so pushed the price as high as United were willing to let them.
But looking at the nine other players who make up this top 10, United fans may have cause for concern.
Four of them have arrived in this summer bonanza, so can't yet be judged, but of the remaining players only one can really claim to haave been worth his weight.
Even that player, Sergio Aguero, is a constant injury worry for Manchester City, despite his lethality in front of goal.
City, United, Chelsea and Arsenal dominate the list, while the £35m Liverpool paid for Andy Carroll continues to be a jaw-dropper.
Here are the top 10...
The top 10 most expensive British transfers of all-time
The top 10 most expensive British transfers of all-time
1/9 Eliaquim Mangala - Manchester City (£32m), summer 2014

Yet to play a game for Manchester City, worryingly couldn't beat Laurent Koscielny or Raphael Varane for a place in the French World Cup team.

GETTY IMAGES

2/9 Robinho - Manchester City (£32.5m), summer 2008

An undoubted flop, Robinho arrived to great fanfare in 2008. Had one decent season before his career went spiralling from bad to worse.

GETTY IMAGES

3/9 Fernandinho - Manchester City (£34m), summer 2013

Only played one season for City where he started slowly but grew into his role at the club. However, he was sometimes found wanting in Europe prompting Manuel Pellegrini to spend £12m on Porto enforcer Fernando.

EPA

4/9 Alexis Sanchez - Arsenal (£35m), summer 2014

Another whose career in the Premier League is just getting started, it will take time for Sanchez to adapt to the physicality of the division. Has the potential to thrive.

GETTY IMAGES

5/9 Andy Carroll - Liverpool (£35m), January 2011

The Fernando Torres money may have been burning a hole in their pocket, but Liverpool should have been more cautious on the back of six months of impressive Premier League performances. Sold for half-price less than three years later after 11 goals and one League Cup.

Getty Images

6/9 Juan Mata - Manchester United (£37.1m), January 2014

Manchester United arguably overspent on Mata, but he has been in excellent form since his arrival with seven goals in the nine matches he's started for the club.

GETTY IMAGES

7/9 Mesut Ozil - Arsenal (£42.5m), summer 2013

Started well for Arsenal but still has plenty to prove. Has been accused of being a luxury player and not a match-winner, but Ozil is undoubtedly quality and should have a great year for the Gunners.

AP

8/9 Fernando Torres - Chelsea (£50m), January 2011

Will go down as the worst transfer in British football history. In three-and-a-half years Torres failed to reach double figures in the Premier League once, and though Chelsea won plenty in his time with the club, he never produced what they wanted, or expected, for that price.

Getty Images

9/9 Angel Di Maria - Manchester United (£59.7m), summer 2014

He's probably not worth that much but Manchester United are desperate. Di Maria is a world class player and his presence in the midfield will give the whole squad a lift. He doesn't score many goals but he makes the players around him better.

GETTY IMAGES
10) Eliaquim Mangala - Manchester City (£32m)
Yet to play a game for Manchester City, worryingly couldn't beat Laurent Koscielny or Raphael Varane for a place in the French World Cup team. Verdict: TBC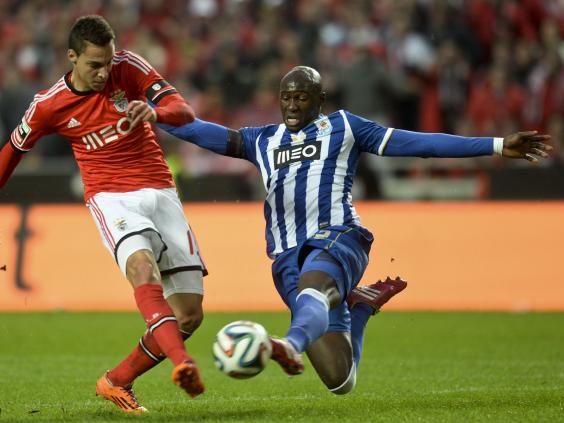 9) Robinho - Manchester City (£32.5m)
An undoubted flop, Robinho arrived to great fanfare in 2008. Had one decent season before he seemed to decide he didn't want to be a top footballer anymore. Verdict: FLOP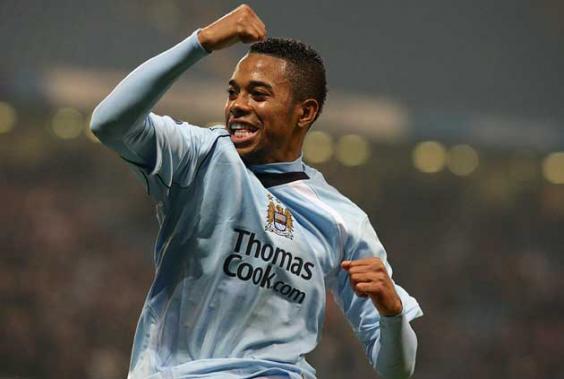 8) Fernandinho - Manchester City (£34m)
Only played one season for City where he started slowly but grew into his role at the club. However, he was sometimes found wanting in Europe prompting Manuel Pellegrini to spend £12m on Porto enforcer Fernando. Verdict: TBC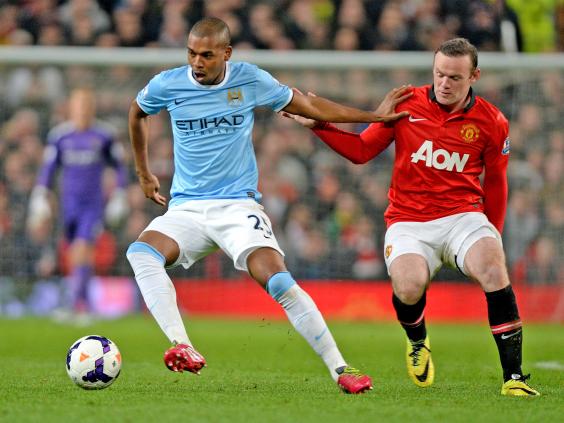 7) Alexis Sanchez - Arsenal (£35m)
Another whose career in the Premier League is just getting started, it will take time for Sanchez to adapt to the physicality of the division. Has the potential to thrive. Verdict: TBC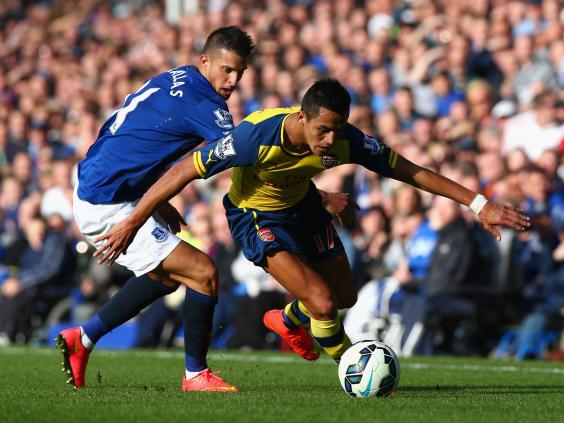 6) Andy Carroll - Liverpool (£35m)
The Fernando Torres money may have been burning a hole in their pocket, but Liverpool should have been more cautious on the back of six months of impressive Premier League performances. Sold for half-price less than three years later after 11 goals and one League Cup. Verdict: FLOP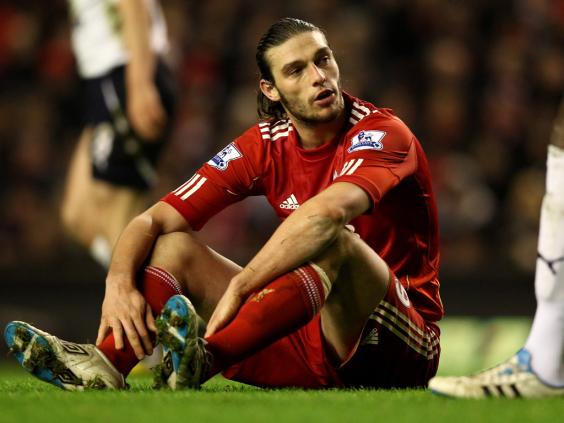 5) Juan Mata - Manchester United (£37.1m)
Manchester United arguably overspent on Mata, but he has been in excellent form since his arrival with seven goals in the nine matches he's started for the club. Verdict: TBC
4) Sergio Aguero - Manchester City (£38m)
Absolutely ruthless in front of goal, Aguero earns the best goals to minutes ration in Premier League history. The only flaw is his injury record - he's missed large parts of each of the last two seasons. Verdict: HIT
3) Mesut Ozil - Arsenal (£42.5m)
Started well for Arsenal but still has plenty to prove. Has been accused of being a luxury player and not a match-winner, but Ozil is undoubtedly quality and should have a great year for the Gunners. Verdict: TBC
2) Fernando Torres - Chelsea (£50m)
Will go down as the worst transfer in British football history. In three-and-a-half years Torres failed to reach double figures in the Premier League once, and though Chelsea won plenty in his time with the club, he never produced what they wanted, or expected, for that price. Verdict: FLOP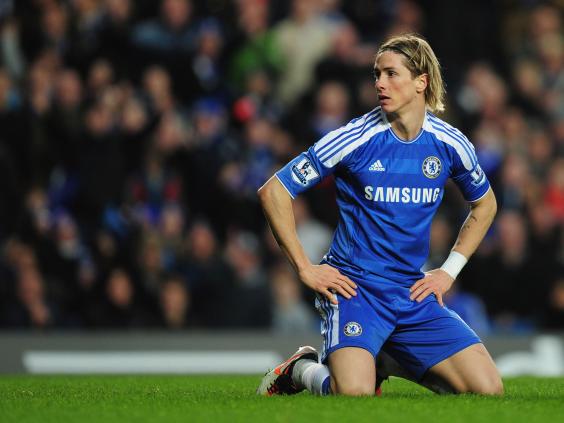 1) Angel Di Maria - Manchester United (£59.7m)
He's probably not worth that much but Manchester United are desperate. Di Maria is a world class player and his presence in the midfield will give the whole squad a lift. He doesn't score many goals but he makes the players around him better.  Verdict: TBC