The two men were standing together in the doping control room. Tim Howard had played the game of his life. No goalkeeper had made as many saves in a World Cup match. The President of the United States would be sufficiently impressed to give him a call. He had lost.
Three of those saves had been from the man standing next to him in the bowels of Salvador's Arena Fonte Nova. Romelu Lukaku, his team-mate at Everton, was also trying to drink enough water to allow him to urinate. He had won.
"It was heartbreaking to lose but I was oddly happy for him," says Howard, reflecting on the strange aftermath of the United States' 2-1 defeat to Belgium. "He is not arrogant, he is a good person. We talked about our family not about the game.
"Your mind is racing – he was looking forward and I was looking back. We spoke a little bit about what was next. He said he had had some conversations with Roberto Martinez [Everton's manager, to make his loan from Chelsea permanent] so I was encouraged by that."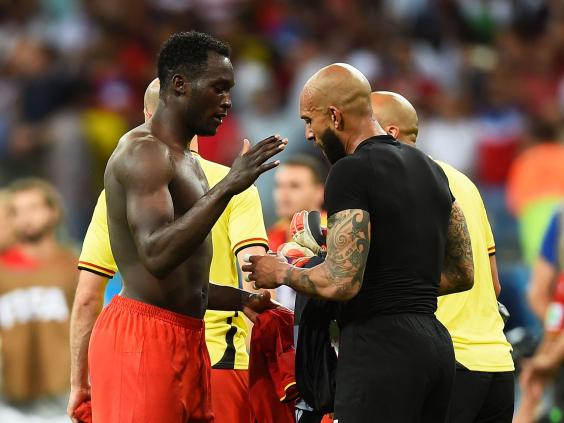 What was next for Howard was in its way more dramatic than the £28m deal that would enable Everton to call Lukaku their own. Most American Presidents have had some interest in sport – Gerald Ford played American football to championship-winning standard at Michigan; the senior George Bush might have made a career from baseball. However, Barack Obama seems to be the first to be fascinated by soccer. As Howard prepared to go home from Brazil, he was informed that the White House would like a word.
"You just try not to say anything stupid really," he reflects. "It's just 'yes, sir', 'no sir'. He said he was proud of us and the team effort and said he was on the edge of his seat. It was cool that he was so excited." Howard is reminded that Obama did not call the United States team four years before when they exited the World Cup rather less heroically. "He might have tried but you know the connections to South Africa..." came the reply, laced with a smile.
In truth, Howard seems rather embarrassed by all the fuss. "It's crazy," he said. "You know Americans; we celebrate anything, really. So although football is not huge, they like to root for American teams and we had a lot of sports fans behind us.
"But, you know what? If we had a football game now, they probably wouldn't watch – but it was the World Cup, it was the US and it was exciting.
"I'm an old dog [he is 35]. I don't get too excited. In 2010 we lost in the round of 16 and in 2014 we lost in the round of 16. We were pooh-poohed then and we are celebrated now but we still lost in the round of 16 so it's a little bit lost on me."
It is only in recent tournaments that American participation has been regarded as having something other than curiosity value. However, with the ceaseless influx of foreign footballers into the Premier League continuing to erode the English game and given the vast resources across the Atlantic, the chances must be that the United States will win a World Cup before England repeat the fleeting triumphs of 1966.
"We were close to getting to the quarter-final in Brazil but we didn't," says Howard. "There is still a long way to go. Winning a World Cup is next to impossible. Every four years you get two weeks to play perfectly. If you have one 10-minute spell in four years where it doesn't go right, you don't win the World Cup."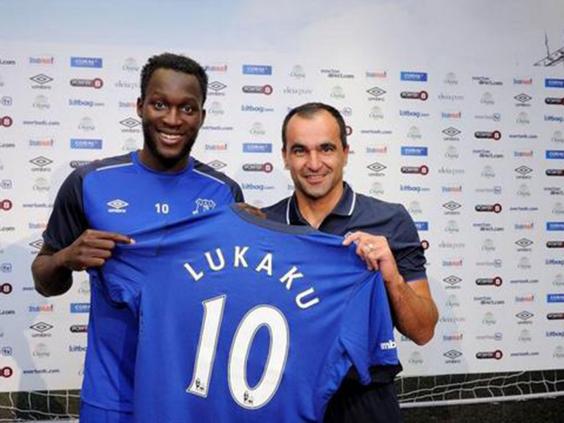 The focus now is on Everton winning against Arsenal this evening. The 3-0 victory at Goodison Park in April was the most complete performance of their season and in its aftermath it seemed likely that Martinez would fulfil his pledge to the Everton owner, Bill Kenwright, to secure Champions League football at the first time of asking. Lukaku, stationed on the right, ruthlessly to target Nacho Monreal, who had been employed as cover for the injured Kieran Gibbs, made the first and scored the second.
However, Everton did not reach the Champions League and you wonder if the chance will come again. Manchester United will surely never again be in the disarray they were under David Moyes, Arsenal are now spending the money the Emirates Stadium makes them while Tottenham have deeper resources than Everton. Most of the money Kenwright authorised was to secure Lukaku and Gareth Barry – who had been on loan last season. Some £30m was spent to keep players who were already at Goodsion.
"The money speaks for itself," says Howard. "I don't think it can be downplayed. Getting Romelu was a huge thing for us. He fits the system; he is young, hungry, as strong as an ox and a good finisher. He was someone we needed, whether he was here last season or not.
"Gareth Barry is the same. Other clubs have been spending ridiculously and we have still managed to find a way. Now we are doing it with style and with better players."
When Howard talked about the Arsenal game, he had spoken of "making it difficult for them". In the past, Everton "making it difficult" for Arsenal would have involved aggressively getting in their faces, allowing them no time or space. In April, they made it difficult for Arsenal by out-passing them. Even Arsenal's manager, Arsène Wenger, admitted they had been outplayed.
When Martinez replaced Moyes last summer, it was a brief time of anxiety and reflection. "You are always apprehensive when a new manager comes in, especially because we had success," Howard says.
"When David Moyes left it wasn't because the team was in turmoil. When you are losing every other game and the manager gets sacked, you think: 'Thank God, someone new is coming in'. It wasn't like that at all. We were losing stability and respect and you don't know how that is going to be replaced."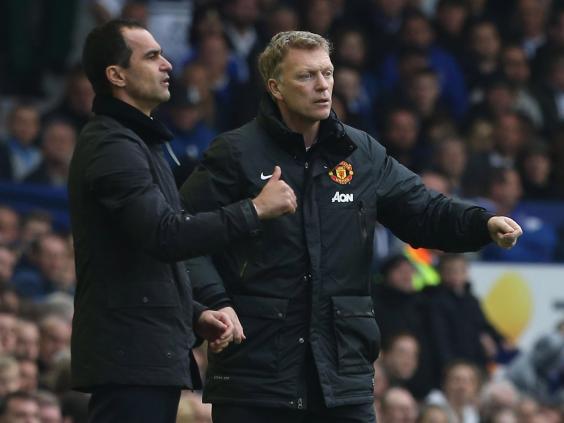 Howard, who this week announced he would be taking a break from the national team, has already thought about how he will replace football when the four-year contract he signed with Everton last season expires. His performances in Brazil brought him an advertising deal with Marriott hotels; his intricately tattooed body has been employed by anti-fur campaigners to push the message that skin looks better on its original owner. He has spoken out for Tourette's syndrome, a condition from which he has suffered since boyhood. He has commentated for NBC. In retirement, Howard will not be short of work but he will welcome some anonymity.
"I want to do a lot of things in my community; get out of the public eye for a while and just be normal," he said. "There is no privacy in our culture any more so I will just have to carve that out for myself. You get your 15 minutes of fame, I hear, and I've had 14. The clock's ticking."
--
Tim Howard fact file
Born 6 March 1979, New Jersey
Playing career
1997 North Jersey Imperials
1998-2003 MetroStars
1998 MLS Pro-40 (loan)
2003-07 Manchester United
2006- Everton (initially a loan)
International career
104 caps for the United States
- Saved seven penalties and scored once in 348 Everton games – against Bolton, 2012.
- Played in two World Cups and broke record for saves (15) against Belgium this year.
Reuse content