Harry Redknapp is back at White Hart Lane on Sunday, his first game at his old home since leaving in June 2012.
Redknapp and Tottenham Hotspur have gone in different directions over the last two years. Five months after his departure, he became Queen's Park Rangers manager, took them down and then back up to the Premier League again. Spurs are on to their third new manager, Mauricio Pochettino, after Andre Villas-Boas and Tim Sherwood's brief spells in charge since Redknapp left.
Spurs finished fourth in the 2011-12 season under Redknapp. Since he was sacked they have finished fifth and sixth. He could be bitter about it, but he is not. "I have no enemies at Tottenham," Redknapp said yesterday morning, "I get on well with [chairman] Daniel Levy. I am hoping the club does well."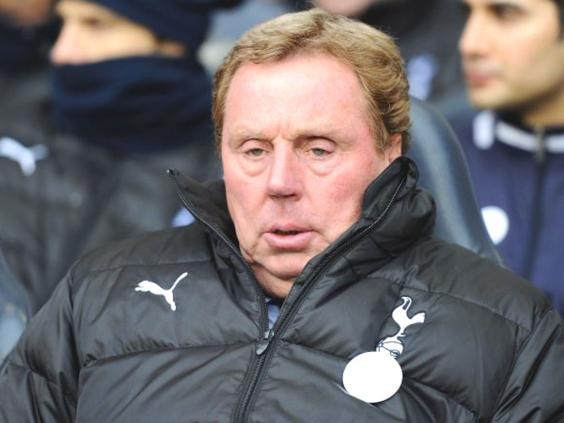 About the cause of his departure, Redknapp is still coy. "I know the reason but I don't want to repeat it," he admitted. "Was it Daniel? Whoever. They made the decision."
Redknapp was keen to convey, though, that it did not especially upset him. "I didn't go home, lay in bed and turn the lights off. That's life. I went to play golf the next day. You wake up the next morning and the doctor tells you you've got cancer, then you have got something to worry about."
It was certainly a surprise when Redknapp did leave, months after being identified as the public choice to replace Fabio Capello as England manager. "I didn't have an inkling of it. Three months earlier there was talk of a new three or four-year contract, so it was a big surprise," he said. "One minute I had two jobs," Redknapp said, of the time in spring 2012 when his reputation was at its highest, "two months later I haven't got a job."
Redknapp has asked Paul Gascoigne if he would like to come and help coach the youngsters at Rangers. Tottenham, since Redknapp left, have moved to a new facility in Enfield, rated as one of the best in Europe.
But, hard as Spurs might try to move away from the Redknapp era, the fact remains that Redknapp is their most successful manager for a generation. He led them to a Champions League quarter-final and two fourth-placed Premier League finishes. In Redknapp's final weeks, in 2011-12, they nearly went one better. "We should have finished third," Redknapp remembers."
Redknapp admires the new man in his old role, Pochettino. "I like what I've seen of him, I think he could do very well and I hope he does," he said. But it will be difficult for him to emulate what Redknapp achieved.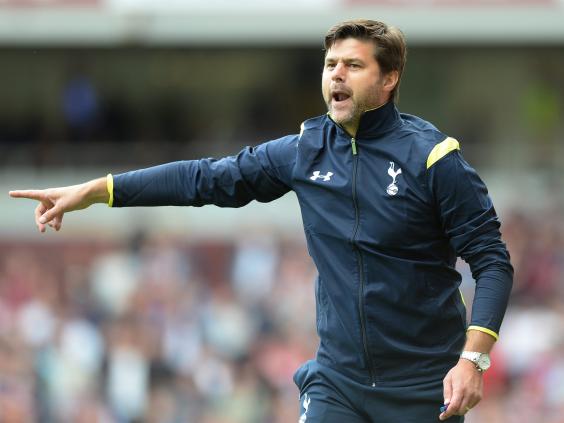 There is an argument that Redknapp's achievements owed as much to Luka Modric and Gareth Bale – now European champions at Real Madrid – as they did to his management. Redknapp admitted, had he remained in charge, replacing them would still have been difficult. "You can't replace Bale because he single-handedly won so many games for them," he said.
Redknapp did not win games single-handedly for Spurs but he took them to a level they would love to be at again. A different man is trying to take them there now and Redknapp will try to stop him.
--
REDKNAPP AT SPURS
Harry Redknapp spent four years at White Hart Lane after replacing Juande Ramos as manager in October 2008. He led Tottenham to two top-four finishes and a first European Cup campaign in 49 years, losing to Real Madrid at the quarter-final stage. He also took them to the 2009 League Cup final and two FA Cup semi-finals (2010 and 2012) – form that led to him being linked with the England job.