In E13 they say that fortunes are always hiding. In E20 it seems that the "West Ham Reservation Centre" is the one ducking from the gaze of the claret and blue faithful, it taking a good while for my mother and I to find the inlet tucked away among the retail mass that is Westfield Stratford. Meandering past Shake Shack and Uniqlo, this is a whole new East End. Goodbye Ken's Cafe and Nathan's Pies and Eels.
Every current West Ham season ticket holder is given an appointment at the Reservation Centre, a stone's throw from the Olympic Stadium where the club will play from next year. Starting at Band 1 and going down the Band 4, ticket holders are given their own salesperson, who sits them down at a table with a touch screen and shows them the best seats available to them.
You may have read, with much fanfare, that season tickets are the stadium are dirt cheap, £289. Well, that is the price of a season ticket in Band 5, but for those in the more expensive brackets, season tickets are priced at £899 and £799, both down 3 per cent and 7 per cent respectively from this year's prices. That's still way below the lowest price at Arsenal, £1035.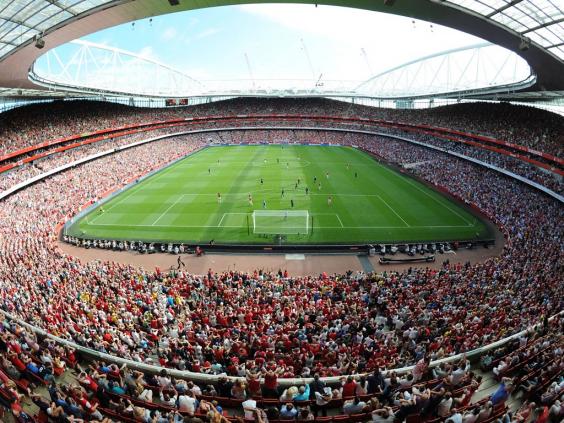 But this isn't about the money. Well, it is and it isn't. If West Ham wants to compete against the top four in the Premier League, we need the money. When you arrive for your season ticket consultation, you are told by a representative that there is a direct correlation between what a team spends and where they end up in the league: "to strengthen the squad West Ham must expand the fan base." How does that come about? Well, having "the most connected stadium in Europe" with nine rail lines running into Stratford makes it easy to attract both investors as well as fans, even if they are tourists that don't know any of the words to Bubbles.
Yet over the money, it's easy for us West Ham fans to buy into the dream. I was never keen on the move, worried about the atmosphere of the stadium and the move away from Upton Park. I became a West Ham fan because of that area: my mother was born and bred in Samson Street, just off the Barking Road and a short walk from the Boleyn. My grandmother used to tell me about seeing the doodlebug that destroyed a corner of the ground in 1944, throwing her son (my uncle) onto the pavement as she saw the bomb descend.
All that can all be forgotten because this is football and ever since I was eight it has been a key part of my identity, a foundation to what I do at weekends and what I talk about with friends. The minute I put on my first shirt and took my seat in the Chicken Run, that was it. I was sold.
Yes, West Ham have taken polls about the move, the majority voting in favour of the move and a change to the club crest, ridding our badge of the Boleyn Castle and putting the word "London" in large letters. West Ham is no longer a family club of long-suffering cockneys: it's a brand ready to take on the world.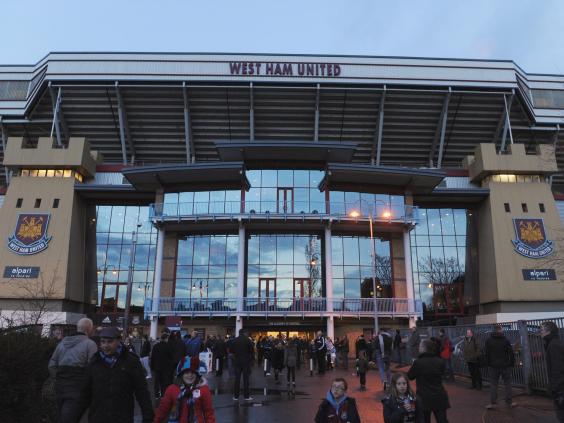 In a recent BBC documentary, Doreen Hoadley, chair of the West Ham Supporters' Club, said that fans like her were locked out of the process of moving from E13 to E20. Another said this move was not about the fans but about "profit, profit, profit."
Yet one can't help but get caught up in the hype and that's what makes football such a good investment: Gold, Sullivan, Roman Abramovich, Sheikh Mansour and others can do what they like because they know we will always come back; they will always have fans willing to spend, spend, spend. West Ham is not a business decision or a worthwhile investment for us: it's just what we have to do. Weekends would not be the same without my Hammers, win or lose.
Before I decided on my new seat, I was shown a video narrated by Ray Winstone. As the screen flashed with graphics of the Olympic Stadium in all its glory, spliced with scenes of West Ham glories past and present, Winstone, in that coarse, cockney voice that oozes nostalgia, roared above soaring music, "It's our time. Time to dream new dreams. Time to take our glittering past into a glorious future. For Hurst and Moore, Bonzo and Brooking. For fathers and sons, mothers and daughters, brothers in arms. For those who sing Bubbles and mean it...At a world class stadium where bubbles fly higher than ever before...Follow your heart, follow your dreams, follow the West Ham way. Come on you Irons."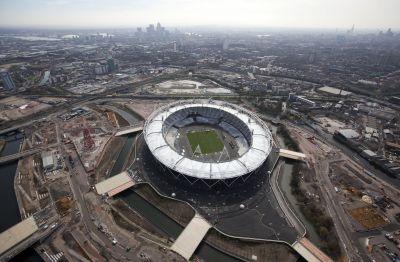 I was hooked. I knew I was receiving a sales pitch as the assistant at the centre ran through the details of the new stadium but I didn't care. This is my club, the team that provides me with such joy and such despair. I wouldn't change it for any other club in the world or for any other hobby or past time.
So when I tuck into that Shack burger and fries for double what a plate of bacon, sausage and chips costs at Ken's, I will feel weird, confused and a little like a sell out. But I'm a West Ham fan, and supporting the claret and blue of London is never a sell out.
Reuse content