With the casual way that Sam Allardyce dismissed speculation about his future at Chadwell Heath on Friday, you would have thought this was a normal day around West Ham United.
That very sense of familiarity, however, is part of the problem. It's all the more galling because it isn't that long since it looked like being so different.
Back in September, West Ham were playing surprisingly exhilarating football to rival Southampton's, and were being talked about in much the same way as Ronald Koeman's team.
By October, they were beating champions Manchester City. By December, the fans uproariously sang about how they were coming for Barcelona and the Champions League. Now, it's all come to a fairly sudden halt, and we're back to the same old songs.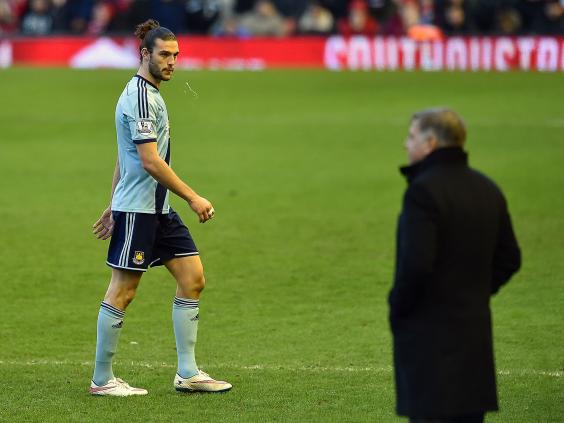 There's yet another long-term injury for Andy Carroll, but his absence is just one problem in attack. A front line that had been so free-scoring has dried up, with just one goal in the last four games, seeing the team slip back to mid-table in  the process.
Then there's the most recent game, the dismal FA Cup defeat at West Bromwich Albion. That may have been the first time this season they have conceded four goals, but it would not be the first time any sense of excitement about a West Ham campaign has been extinguished so early.
If their season isn't quite over yet, it has brought renewed talk that Allardyce's time may finally be up. He has yet to sign a new contract, fans' unrest resurfaced vociferously at the Hawthorns last weekend and there are increasing murmurs that the club may move for Slaven Bilic.
On Friday, Allardyce insisted he did not want to repeat himself, that he would discuss a new contract at the end of the season. Such issues probably matter most to players like James Tomkins, and not just because he is a local fan who has been with the club since he was eight years old.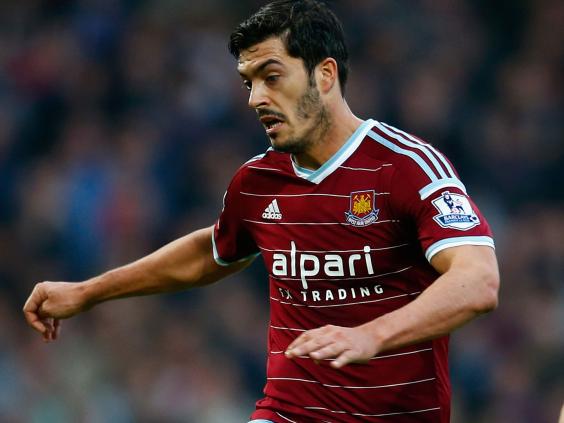 The defender (left) has just signed a new contract, but says speculation over Allardyce doesn't affect the squad. "We don't talk too much about it," he said. "The manager's been brilliant this year… it doesn't faze us. Obviously that's out of our hands. We have to do what we have to do on the pitch."
Part of West Ham's problem is undeniably the basic levelling out that all mid-table sides endure. It was also back in October, after all, that Allardyce wondered whether strikers such as Diafra Sakho would be able to maintain their early form past December.
The worry is not just their regression, however, but the loss of spark in all aspects of their game. The deadening nature of the defeat by West Brom hardly helped. "In the FA Cup we were all up for it," Tomkins said. "Nothing felt like we were going to lose 4-0. It just wasn't to be. We want to focus on the league now."
To do so, they must find a way to reinject life into the campaign, but Tomkins feels today's derby against Tottenham Hotspur comes at the perfect time. "It's the main one the fans look to… this game means a lot to everyone at the club. It's still quite tight up there, so one win can get you a long way. If we can win the game on Sunday it's going to feel like a six-pointer definitely because it's against Spurs."
He added: "I'm sure we can put a smile back on the fans' faces."
Reuse content