Sunderland needed three points far more than West Ham. They deserved them too, just about. But they didn't get them.
With two minutes left on the clock, a right-foot drive from Diafra Sakho from just outside the six-yard box finally broke the deadlock in a deathly match, and was sufficient to bring West Ham their first league win of 2015.
Remarkably, there were still several thousand people in the ground to see it. Not very long from now, Sky Sports will be paying £10 million per match to broadcast the Premier League. We can only hope whoever made that decision was doing something rather more exciting with his Saturday than watching this.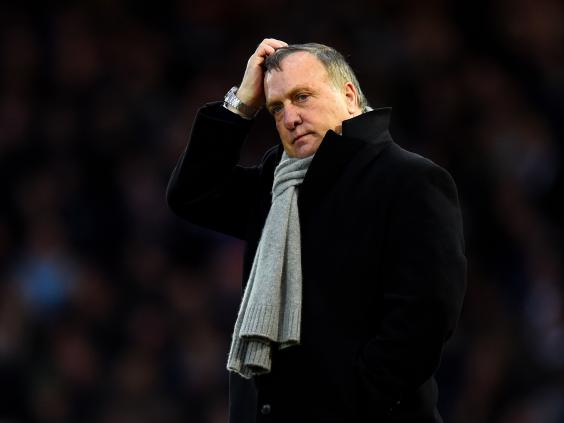 Before kick-off Sam Allardyce, West Ham's manager, was being associated with the Sunderland job, once new boy Dick Advocaat's short-term contract is over. From high above the halfway line, the two portly sexagenarians, with dark coats and denuded crowns were virtually indistinguishable. So were their teams.
West Ham controlled most of the match, but give or take an Alex Song volley here, a Sakho header there, Jermain Defoe always looked like the man who would decide its outcome. Despite West Ham missing both first choice centrehalves, he couldn't quite find a way.
West Ham's one time hero – the only man who stayed after the 2003 relegation exodus – flashed a header just over the bar after 20 minutes. The Bobby Moore Stand drew breath. It was the only time they stopped booing him.
The biting cold in the Upton Park air was cruel. When it was last this cold in east London, West Ham were on fire. It feels like a long time ago. This win was both stolen and hard earned.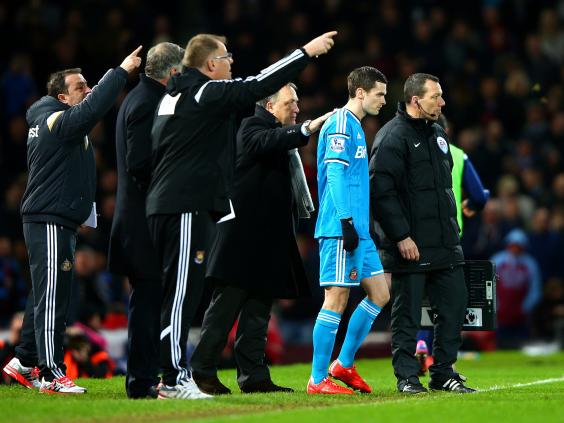 As for the Black Cats, another round is lost in their fight for survival. They'll need more luck.
West Ham United: (4-2-3-1) Adrian; Jenkinson, Kouyate, Collins, Cresswell; Noble (de Carvalho, 80), Song; Nola, Downing, Jarvis (Cole, h-t); Sakho (O'Brien, 90).
Sunderland: (4-3-3) Pantilimon; Van Aanholt, Brown (Vergini, 12), O'Shea, Reveillere; Gomez, Rodwell, Larsson; Wickham, Defoe (Graham, 88), Fletcher (Johnson, 73).
Referee: Lee Mason
Man of the match: Sakho (West Ham)
Match Rating: 3/10
Reuse content