Chelsea are understandably strong favourites to win the Premier League title, but it still remains too early for John Terry and Co to place the crown upon their heads.
As last season proved, anything can happen in the final few weeks of the campaign. The pressure gets to the players, freak results become the norm and heroes can be made.
With that in mind, we take a look at how and why Arsenal could win their first title since 2003/04...
MAXIMUM POINTS
Chelsea currently lead the pack, sitting six points ahead of Manchester City and seven ahead of Arsenal. Jose Mourinho's side have a game in hand as well. It doesn't take a mathematician to work out Chelsea must drop points to give any other teams a chance, but it also suggests maximum points will be required from Arsenal's final eight games. Arsene Wenger's team should have confidence they can add another 24 points to their current total - mainly due to their incredible run of form. Since defeat to Southampton on New Year's Day, they've won nine of their 10 games, the only blip coming in the 2-1 north London derby defeat to Spurs. Among the remaining fixtures are some very winnable looking games against Burnley, Hull, Swansea, Sunderland and West Brom. However there are hurdles, with their next fixture, against Liverpool, particularly daunting. Brendan Rodgers' side know they need to take something from the match at the Emirates to keep alive their own hopes of finishing in the top four. Arsenal also travel to Old Trafford, but having beaten Louis van Gaal's side there in the FA Cup earlier this month, will be confident they can produce a repeat result.
STILL TO PLAY CHELSEA
Arsenal must also play Chelsea, with Mourinho and his men coming to the Emirates at the end of April. Beating the Blues will be a tall order, but the fixture puts more control in Arsenal's hands - with victory simultaneously earning themselves three points and ensuring Chelsea drop three. Beating Chelsea though will be incredibly tough - the Gunners haven't achieved it in seven attempts since winning 5-3 at Stamford Bridge in 2011.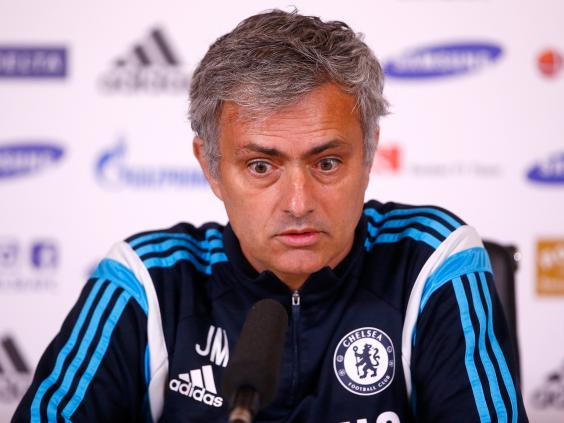 FA CUP FINAL CAN BREED CONFIDENCE
The Gunners are in the final four of the FA Cup and will be confident of reaching the final having been drawn against the weakest remaining side, Championship outfit Reading. Reaching the final will breed confidence in the side whilst simultaneously relieving the pressure on their league duties, safe in the knowledge they're one game away from ending the season with a trophy regardless of the title run-in.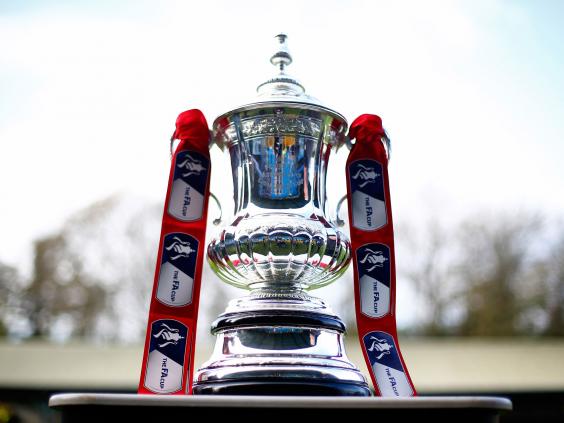 PERSONNEL GAINS
Arsenal are firing at the moment thanks to impressive collective displays and game-winning individual performances. Olivier Giroud in particular is on fire with nine goals in as many outings. The Gunners can also point to a settled goalkeeper with David Ospina's performances relegating the dropping of regular No 1 Wojciech Szczesny to a minor side issue. Even Mesut Ozil has been living up to his £42.5m price-tag of late.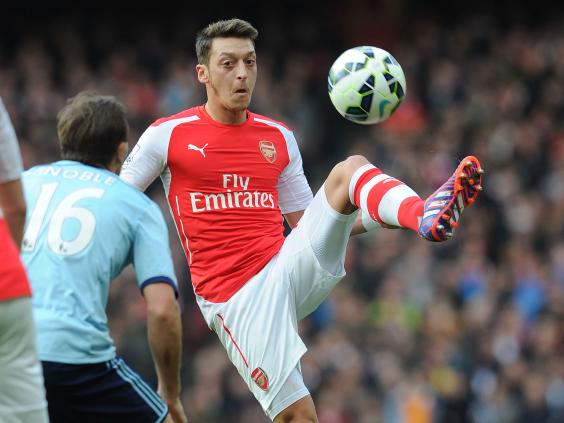 CHELSEA FIXTURES
Chelsea's remaining fixtures look tough. A game against Manchester United precedes the meeting with Arsenal - a two-game run that could conceivably see Mourinho's side drop six points. In addition to those games against fellow top-four sides, Chelsea must also play Liverpool (a team that would love to get their own back for what happened at Anfield at a similar stage last term).
OTHER ISSUES FOR CHELSEA
The Blues have looked out of sorts since the middle of January when they beat Swansea 5-0. Since then they've gone undefeated in their seven Premier League matches (winning four), but they've not really impressed in any of them. All four of the wins have been by just a single goal, while the Blues have especially struggled in front of their home crowd, drawing matches with Manchester City, Burnley and Southampton. In addition, top scorer Diego Costa's ongoing hamstring injury has resurfaced with fears he may not feature again this season.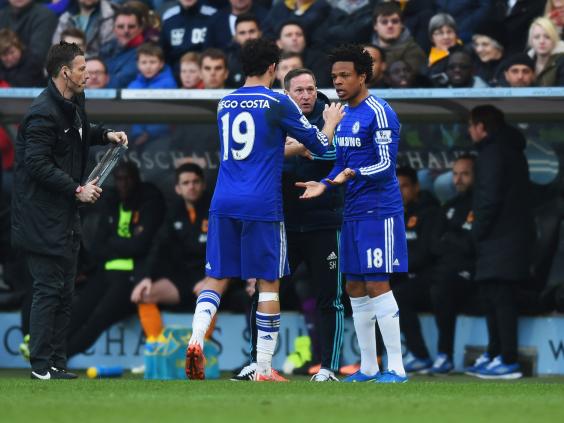 LAST SEASON
Last season Liverpool had three games to play and led the table by nine points. Manchester City might have had two games in hand but the Reds looked to have the title in the pocket. But the Merseyside team would accrue just four points from a possible nine and City would end up champions. An alternative winner to Liverpool last season looked improbable - City proved it could be done.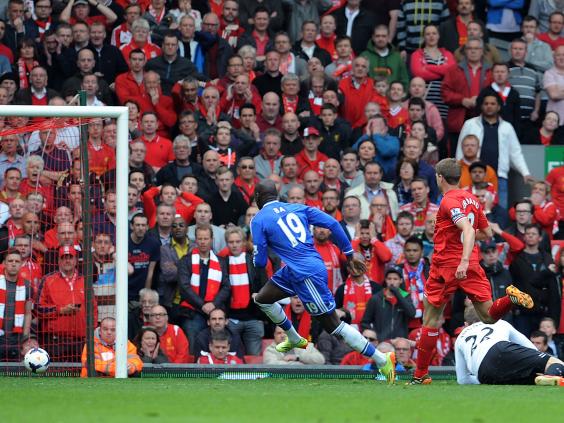 MOURINHO THINKS THEY'RE IN IT
Speaking earlier this month, Mourinho was asked if Arsenal remain a threat to his own side's title hopes. "Of course. Of course," he said. "Seven points behind Chelsea and one less match to play than Chelsea. I keep thinking whether our opposition is better than them [over the run-in], but I think so. Both teams (Arsenal and Manchester City) are in the race."
VOTE: Can Arsenal win the Premier League title?
Arsenal's remaining Premier League fixtures: Liverpool (H), Burnley (A), Chelsea (H), Hull (A), Swansea (H), Manchester United (A), Sunderland (H), West Brom (H)
Reuse content