Garry Monk and Swansea City have enjoyed a brilliant start to the season, winning all four of their matches so far.
Along with Chelsea, they are the only Premier League team to win all three of their league fixtures so far this season and they also beat Rotherham to progress in the Capital One Cup.
The South Wales club also toppled Louis van Gaal's Manchester United in his first match in England and have scored six goals and conceded just one during the three matches.
Since they first arrived in the Premier League under Brendan Rodgers in 2011-12 Swansea have been known for their slick passing football and attacking intent.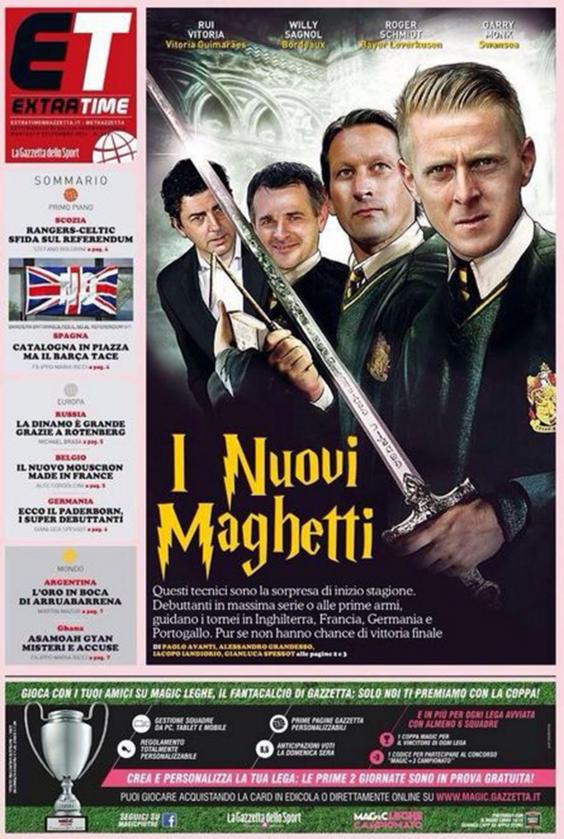 But their brilliant start to the season and stylish brand of football has now been noticed on the continent.
Italian newspaper La Gazzetta dello Sport have even gone so far as to name Monk as one of the 'New Wizards' of Europe.
Along with Roger Schmidt of Bayer Leverkusen, Bordeaux's Willy Sagnol and Rui Vitoria of Portuguese side Vitortia Guimaraes, the paper has mocked up Monk in Harry Potter garb for their Extra Time supplement that looks at European football.
The text says: "These coaches are the surprise of the season that is beginning. They are beginners who start to work directly in the top division, without much experience. They drive the tournaments in England, France, Germany and Portugal. Although, they don't have the chance of an being the winner eventually."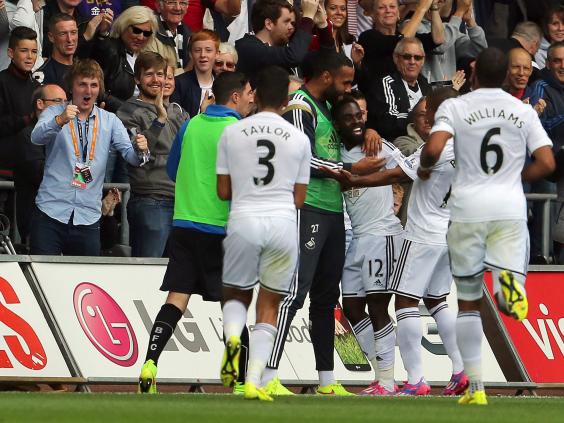 High praise indeed for Monk, whose team face a massive test against Chelsea at Stamford Bridge on Saturday. If Swansea win that one then maybe we should see Monk as a magician.
Reuse content