New Wigan manager Owen Coyle has given his support to the man he faces this weekend by claiming Manchester United have got the right man in David Moyes.
Moyes has received some criticism for his lack of activity in the transfer market during the off-season, having seen failed attempts for both Thiago Alcantara and Cesc Fabregas leave the Scot without a major signing heading into the new season.
Wigan meet United on Sunday in the Community Shield at Wembley, offering both managers a chance at silverware early in their new careers.
But Moyes is aware of the following games with Chelsea, Liverpool and Manchester City following next week's Premier League opener against Swansea.
Coyle has backed his fellow Scot, and says that he has no concerns over whether he will be a success at Old Trafford.
"David has succeeded Sir Alex (Ferguson)on merit," said Coyle.
"For years I have been saying he could manage any top club in world football.
"There is no doubting what he has done.
"He has been at the coal face with Preston and earned the right to go from there to Everton, where he also did a magnificent job.
"He was a natural successor to Sir Alex and it is great to see a home-grown manager evolving to that level.
"I have no doubts he will have huge success at Manchester United."
Extraordinarily, it will be the first time United will run out at Wembley without Ferguson since the 1985 Charity Shield, and he may take more than just the Red Devils to get used to the new man in charge, as Coyle explains.
"Sir Alex was there for a long time, particularly for football," he said.
"The way football works, that time is probably worth 10 times that amount in any other walk of life.
"Will it be strange? Maybe to begin with. That is only natural.
"But when you see the stature of the man who is there, you know he is the right custodian for Manchester United."
Despite Moyes' troubles in the transfer market, Coyle has had none whatsoever, making his tenth signing for the recently relegated Latics yesterday with the acquisition of James McClean from Sunderland.
Coyle revealed that McClean was keen to follow his international team-mate James McCarthy, in in doing so actually took a pay-cut to join the club
"He took a drop in salary," admitted Coyle. "That was fantastic to see in a young man.
"All too often in football, finance is the motivation for some players.
"It is great to have someone at your football club who is prepared to take a step back because he believes it will eventually lead to making two forward."
McClean was born in Derry and raised on the Creggan estate, where six people were killed by the British military during Bloody Sunday in 1972. The midfielder attracted a storm of criticism for refusing to wear a poppy on his Sunderland shirt during last season's annual Remembrance weekend commemorations.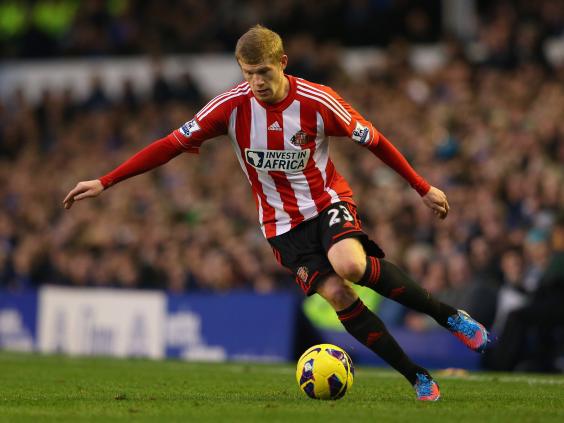 He also condemned Republic of Ireland boss Giovanni Trapattoni on Twitter, leading to a response from the Italian, whilst he was also reprimanded for his behaviour by former Sunderland boss Martin O'Neill on more than one occasion.
Despite his troubled past, McClean has insisted he has learned his lessons.
"We have all done silly things as young men," said Coyle.
"The bottom line is, having had a chat with him, as we always do. I know he is focussed and just wants to concentrate on his football.
"If we get James McClean doing that, there is no doubt he is a huge talent.
"He took the Premier League by storm with his wing play; not only his quality on the ball but how hard he works off the ball for his team.
"He is a Republic of Ireland international. He has won 14 caps at a young age. There is no doubt he can go from strength to strength."
Reuse content