He has forged one of the finest careers in goalkeeping history from forensically studying how to stop strikers, so Gigi Buffon probably knows what makes them tick better than most – and he has so far summed up Alvaro Morata's career better than most.
The goalkeeper believes his former Juventus teammate can be one of the best strikers in the world, "if only he could get over his mental hang-ups".
These are probably sentiments expressed about the 24-year-old more than any other, and yet he has always had the best possible response, really from even before this type of thing was said. Morata has a supreme record of scoring in big games, going right back to Spain's immensely successful underage teams.
"He just always had that cold blood," his former international youth manager Gines Melendez tells The Independent, and Morata thereby has a fearsome record, too.
Melendez saw the start of it, as he was under-17 manager when Morata's two goals drove Spain to the semi-finals of the 2009 World Cup, and then under-19 manager when the Real Madrid forward's six golden-boot-winning strikes also helped win the 2011 European Championships.
He just kept getting better as he got older, hitting four key goals to finish top scorer in Spain's surge to the 2013 under-21 European Championships trophy too.
The ultimate indication of his talent was in Juventus' run to the 2014-15 Champions League final, however, when he scored in both semi-final legs against Real Madrid and then an initial equaliser in the 3-1 final defeat to Barcelona.
"You could see straight away he was a great player," Melendez says of a local Madrid lad he knew from the age of 15.
It is little wonder that Jose Mourinho sees a player he can hone, he can work with, and who can take his team up a level. Many who know Morata well also see him as "ideal for a Mourinho team".
How Manchester United could line up next season
How Manchester United could line up next season
1/12 How could United line up?

Jose Mourinho's side have been linked with dozens of new signings, but who is most likely to line up for the club in time for the start of the 2017/18 season?

Getty

2/12 Goalkeeper – David De Gea

Reports in Spain now suggest De Gea will stay at United once again as Real Madrid have failed to convince the club to sell.

Getty

3/12 Right back – Fabinho

Jose Mourinho is a fan of Fabinho, who can play at both right-back and as a defensive midfielder. Monaco, however, do not want to lose many of the first-team stars which took them to a Champions League semi-final last season.

Getty

4/12 Centre-back – Eric Bailly

Bailly had a phenomenal first season at United and looks like he will be the bedrock of Mourinho's defence for the foreseeable future.

Getty

5/12 Centre-back – Victor Lindelof

Victor Lindelof has joined the club from Benfica and will start in the heart of United's defence.

Getty

6/12 Left-back – Kieran Tierney

Mourinho is not a fan of Luke Shaw and Matteo Darmian looked unconvincing when deployed as a left-back last season. United could turn to £15m rated Celtic defender Kieran Tierney, who has established himself for both his club and country despite only being 20-years-old. United scouts were spotted watching the player in England's recent World Cup qualifier against Scotland.

Getty

7/12 Midfield - Ander Herrera

A fan favourite at Old Trafford, Herrera's tenacious performances in the middle of the park last season saw his stock rise immeasurably. With Wayne Rooney's days numbered, the Spaniard may be in line to take the captain's armband.

Getty

8/12 Midfield – Nemanja Matic

The signing of Matic is one that screams not only of the need for discipline in the heart of this United team, but one that reiterates how the Portuguese is looking for players who can help him win now, not a couple of years down the line.

Getty

9/12 Midfield – Paul Pogba

Mourinho is known to want to bring in a defensive midfielder in order to free up the Frenchman to operate further up the field.

Getty

10/12 Left-wing - Marcus Rashford

The young English forward has done enough to earn Mourinho's trust and should be used in the first XI far more next term.

Getty

11/12 Right-wing – Ivan Perisic

United are only willing to spend £35m on Perisic but Inter want £50m. The club are still confident they can push the deal through.

Getty

12/12 Striker - Romelu Lukaku

Mourinho has prioritised a new No.9 this summer following Zlatan Ibrahimovic's season-ending injury and subsequent release and has opted for Lukaku as his top choice.

Getty Images
Aside from that record, he also has that physical strength in the air that the Portuguese so loves in his players leading the line, and is privately seen by one admirer who works with Barcelona as "brilliantly versatile enough to adapt to any style".
Those words echo Max Allegri's description of Morata from that season with Juventus in 2014-15, when he said the then 22-year-old "is one of the few players in the world who can play with any kind of forward".
And yet, for all those compliments, all those qualities and all those goals, Morata's career also carries a fair few questions - not least whether he is actually worth the £78m Real Madrid are demanding, the £60m Manchester United are willing to pay, or the £70m Chelsea are hoping - but unlikely - to gazump them with.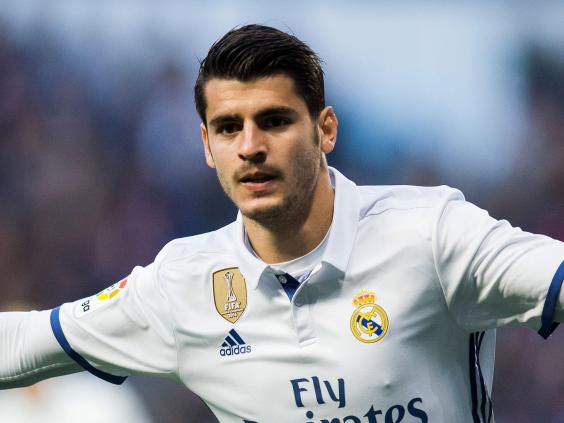 Much of that comes from what happened after that 2014-15 season, given that he didn't really kick on and by 2016-17 found himself predominantly back on the bench for Real.
Some of that was down to the complications that came from the Spanish club wanting to enact their buy-back at the end of 2015-16, having sold Morata in 2014, given that it led to Juventus naturally looking to leverage the situation - and also having to look to a future without the players.
He was getting less gametime, scoring fewer goals, and just looking less like the top striker he should have been growing into, but some of that was also down to the kind of self-doubt that Buffon so discussed. Morata has discussed it himself.
The striker has admitted that a relationship break-up at the start of 2015-16 was a huge factor, triggering a self-perpetuating cycle where missed chances would then cause even more of a drop in form. This is what the "father figure" in 39-year-old Buffon looked to talk him through, looked to get him to tackle.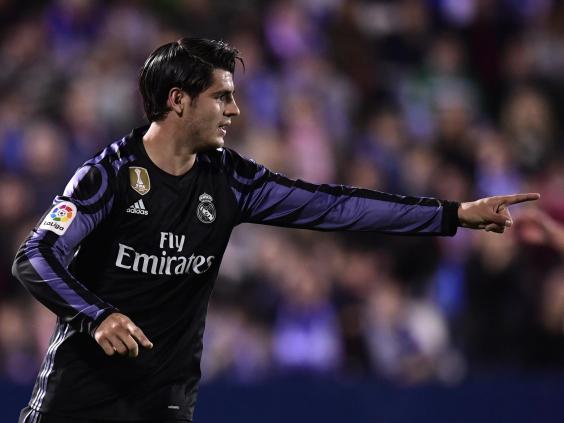 Morata has always been very healthily willing to address that side of sport, however, and part of it comes from an evident thoughtfulness and grounded nature. This is after all a young lad who was held back from going to Atletico Madrid's youth academy when a child, because his school results weren't good enough, and his father insisted he first improve them.
Morata wasn't, then, the sort of modern academy graduate who has rarely had the word "no" said to them. He eventually went to Atletico as a 12-year-old, joining the club of his grandfather, even though he himself idolised Real legend Raul Gonzalez and even though his own game was already said to greatly resemble Real's Fernando Morientes'.
Morata was already being described as a "goal machine" at that point, as he hammered in strikes for Atletico's youth sides. He was never seen as arrogant, however, and usually just liked by teammates for a generous nature.
Morata was signed up by Getafe in 2007, before finally ending up at Real a year later, where he worked for Mourinho for the first time in 2010. The Portuguese properly started to use him in his final season at the Bernabeu, with Morata making 12 league appearances as a 20-year-old in 2012-13.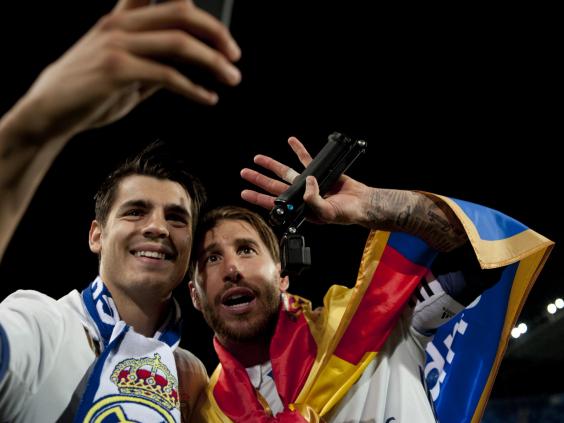 That healthy relationship from then - and one that was all the more pronounced because Mourinho was having such problems with so many of that Real squad - is a big reason why Morata is so willing to move to United, although he also greatly values the faith shown in him by Antonio Conte when signing him for Juventus in the summer of 2014.
He's now set to be one of the big movers in the summer of 2017, most likely to United, and at 24 is at the age where he is ready for a big role. His 2014-15 season at Juventus showed what he is capable of when given that, even if the idiosyncratic politics of Real Madrid ensured he was never really going to be given it there.
That does leave the question over why he should be good enough for United or Chelsea if he isn't quite good enough to be a starter at the Bernabeu, but that's a bit simplistic. Morata has a range of attributes, from his dribbling to his finishing to his heading, that greatly suit both of their managers.
It's why they agree with Buffon, that he can yet be one of the best world. He's just got to be in the right set-up. He already has the right big-game record.
Reuse content