Arsenal have been linked with a spectacular, if unlikely, swoop for a trio of stars before the transfer window closes on 1 September.
Arsene Wenger, who has admitted he is in the market for a centre-back with Per Mertesacker still not 100 per cent fit, is being linked with audacious bids for PSG striker Edinson Cavani, Borussia Dortmund winger Marco Reus and Real Madrid midfielder Sami Khedira.
Arsenal have been reported in various media outlets to have made a huge £51m bid for Cavani, who has also been linked with Chelsea and Manchester United.
Last week, Cavani's agent Claudi Anelluci said that both Arsenal and Liverpool were chasing the Uruguayan, who scored 25 goals in Paris last season but is believed to be unhappy at playing second fiddle to Zlatan Ibrahimovic.
However, French newspaper L'Equipe say the club are categorically refusing to consider his exit this summer.
Video: Daily transfer news
Khedira has been an ongoing saga this summer, with Arsenal continually linked to the German World Cup star.
Spanish daily Marca say Real Madrid are desperate to sell the midfielder, whose wage demands have been a sticking point all summer. The paper say Real could force him to lower his asking price by leaving him out of their La Liga and Champions League squads.
Marco Reus is another German who has been continually linked with a move to north London. However, with Atletico Madrid making a bid for the winger, according to reports in Spain, Arsenal are said to have stepped up their interest.
Reus missed the World Cup because of injury but he is one of Germany's brightest young stars and scored 23 goals for Dortmund last season.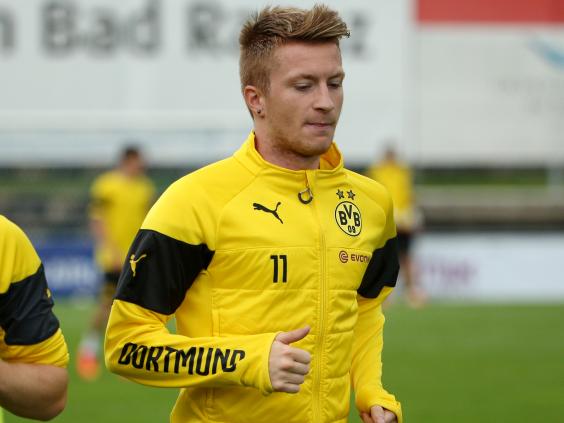 With almost £60m already spent by Wenger this summer, and the arrival of another defender likely, one of these may arrive but it is perhaps best to take reports that state all three are heading to Arsenal with a pinch of salt.
Reuse content