Manchester United have said Real Madrid only had themselves to blame for failing to sign goalkeeper David De Gea, having concluded that the Spanish club may have deliberately sought to abort the deal which would also have brought Keylor Navas to Old Trafford.
A bitterly acrimonious dispute between the two clubs was provoked by the Spaniards issuing a statement suggesting United were to blame for the failure to register De Gea's move in time with the Spanish La Liga. But a bemused and astonished United provided a detailed rebuttal, revealing that they have secured the support of the Football Association to demonstrate that they worked professionally on the last day of the Spanish transfer window, on Monday. The club, who believe manager Louis van Gaal will win over De Gea, said were "delighted that… fan-favourite double Player of the Year, David De Gea, remains a Manchester  United player."
Behind the public choreography of the dispute, there is a sense of astonishment at United about the way the deal started to unravel on Monday. Despite months of conjecture and rumour, Real did not make any contact with United about De Gea until the last morning of their transfer window. They did not table a formal bid for the player until around 12.45pm, having spent the morning repeatedly urging United – through agent Jorge Mendes – to name their price for the player.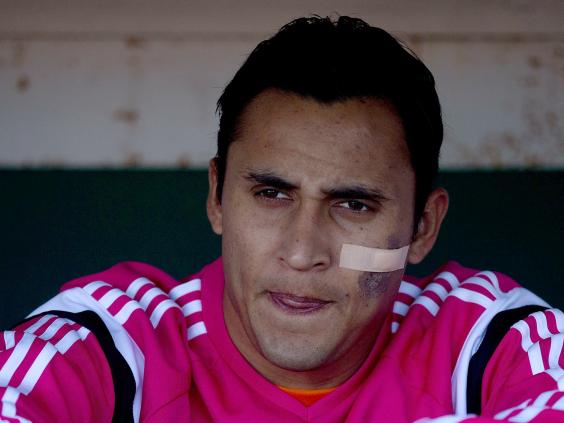 United reiterated that they were not selling and it was only after the low initial bid – €15m plus Navas – had been rejected and a number of minimal add-ons offered that a serious sum of €25m plus Navas was tabled. Aware that they would lose De Gea on a free transfer next summer and conscious that Navas was enthusiastic about a move to Manchester, United agreed to enter into negotiations.
Manchester United: Summer 2015 completed transfers
Manchester United: Summer 2015 completed transfers
1/18 IN: Memphis Depay (PSV Eindhoven) £31m

Depay was the top scorer in the Eredivisie last season with 22 goals.

GETTY IMAGES

2/18 IN: Matteo Darmian (Torino) £12.7m

Louis van Gaal signed the specialist full back after employing winger Antonio Valencia at right-back for most of last season.

Getty

3/18 IN: Bastian Schweinsteiger (Bayern Munich) £14.4m

Schweinsteiger has won every competition he has competed in for club and country with the exception of the Euros.

Getty Images

4/18 IN: Morgan Schneiderlin (Southampton) £25m

Schneiderlin had been at Southampton since 2008, overseeing their relegation to League One and then double promotion from the Championship and then to the Premier League in 2012.

Manchester United

5/18 IN: Sergio Romero (Sampdoria) Free

In spite of finding himself second choice at both Sampdoria and Monaco, Romero has been Argentina's number one for the past five years or so.

GETTY IMAGES

6/18 OUT: Tom Cleverley (Everton) Free

Cleverley spent last season on loan at Aston Villa after being frozen out by Van Gaal.

7/18 OUT: Ben Amos (Bolton Wanderers) Released

Amos had been at Old Trafford since 2008 but never in anything more than a back-up role.

GETTY IMAGES

8/18 OUT: Tom Thorpe (Rotherham) Free

Thorpe was United's U21 captain and there was surprise when he didn't make the grade.

GETTY IMAGES

9/18 OUT: Saidy Janko (Celtic) Undisclosed

Janko only started his senior football career last season but has already left his first club.

10/18 OUT: Nani (Fenerbahce) £4.5m

Once considered United's answer to Cristiano Ronaldo's departure, Nani leaves Old Trafford for a small fee following younger signings pushing him from the first team squad.

GETTY IMAGES

11/18 OUT: Will Keane (Preston North End) Loan

Keane failed to impress on a loan deal at QPR in 2014.

GETTY IMAGES

12/18 OUT: Robin van Persie (Fenerbahce) Undisclosed

The man who led United to Premier League glory in his first season with 26 league goals joined Nani at the Turkish side.

GETTY IMAGES

13/18 OUT: Reece James (Wigan) Undisclosed

James was part of the United side that lost 4-0 to MK Dons in August 2014.

Getty Images

14/18 OUT: Angelo Henriquez (Dinamo Zagreb) Undisclosed

Chile international Henriquez leaves United having failed to establish himself in the first team squad after Van Gaal's restructuring of the side.

GETTY IMAGES

15/18 OUT: Rafael Da Silva (Lyon) 12.5m

The Brazilian defender failed to establish himself under Van Gaal with injuries hampering his opportunities to impress.

GETTY IMAGES

16/18 OUT: Angel Di Maria (PSG) £44m

Having arrived in a British transfer record £59.7m deal just last summer, Manchester United allowed the Argentina international to leave after he failed to settle.

GETTY IMAGES

17/18 OUT: Jonny Evans (West Brom) £6m

The defender became surplus to requirements at Old Trafford and ended his nine year stay at Old Trafford.

GETTY IMAGES

18/18 Tyler Blackett (Celtic) Loan

The young defender was sent to Scotland for the season with first-team chances at United likely to be limited

Getty
Yet despite speaking at length to Navas, agreeing the terms of a transfer and having a private jet ready to bring him to their Carrington training base for a medical, there was - by the United version of events - a catalogue of problems which suggested that Madrid had second thoughts. They included:
- Madrid insisting that Navas should not fly to Manchester and did not need to be put through a medical, with chief executive Jose Angel Sanchez rejecting United's demands for one until such a time that United had to agree to an exchange of medical information instead
- Navas' agent Ricardo Cabanas disappearing out of telephone contact with United for three hours on Monday afternoon, until such a time that it was too late to fly the 28-year-old to Manchester for a medical
- Real sending De Gea's transfer document to United minus the signatory page at 22.32pm, less than half an hour before the deadline
- De Gea's transfer documentation being sent to United again – only this time with a significant technical change to the deal which made it far less attractive to United. This "mark-up", which was certainly enough to be a deal-breaker, reached United with a mere 20 minutes to go before the transfer window closed
- Real only sending the documents needed to cancel de Gea's contract to United  at 22.55pm – five minutes before the deadline
By the United version of events, Madrid were entirely in control of the entire deal, by which De Gea's £22m departure was dependent on Navas' £7m arrival. Cabanas and Navas spent a substantial part of Monday afternoon at the Real training ground, putting them in a position where Sanchez could have pushed the agent into action. But United found Cabanas incredibly slow and unresponsive.
There was a sense of bafflement around Old Trafford as to why Real might not apparently want the deal to progress after all – an impression that increased when the Spanish club did not take up United's offer of FA support today, and instead quickly conceded defeat.
It does not seem entirely inconceivable that a Marca poll published on Monday afternoon, which indicated that 90 per cent of fans may be against the Navas/De Gea deal, influenced Real  president Florentino Perez. To have withdrawn directly from the deal at that stage could have alienated Madrid from De Gea and jeopardised attempts to buy him next summer.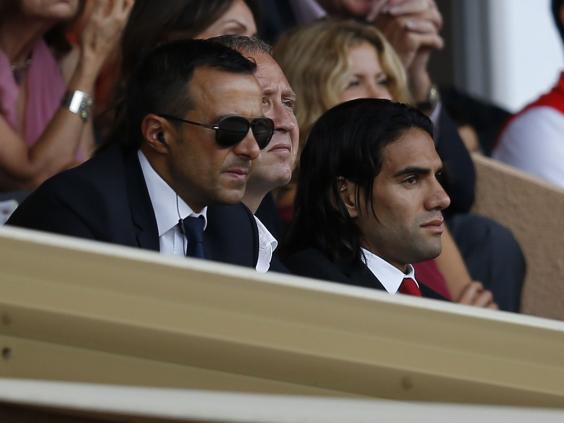 United certainly did not find Navas reluctant to join them. The Costa Rican seemed to justify their belief in him when he contact them today disappointed to find that the move was in jeopardy and asking what could be done to resurrect it.
United are confident that De Gea will be won around to throw himself into United's Premier League and Champions League campaign this season. The need to prove himself ready for the Spain side at Euro 2016 and what is described by United insiders as the player's own immaculate conduct in recent weeks both lead the club to feel there will be no recriminations between the No 1 and Van Gaal.
Reuse content