Ex-Manchester United captain Gary Neville has blasted his former club over their handling of David de Gea amid the goalkeeper's rumoured move to Real Madrid.
Louis van Gaal left the 24-year-old out of his first two squads of the new season following a summer in which De Gea, whose contract expires next summer, has been surrounded in speculation.
The Dutch manager has said the goalkeeper, who he described as not being mentally fit enough to play, will not be considered for selection until the transfer window closes.
Speaking on Sky Sports, Neville criticised United for not renewing the player's contract, laying the blame for the protracted transfer saga firmly with the club's management.
"This has been badly managed by Manchester United, make no mistake about that, to allow a player of his quality not to extend a couple of years ago," the England coach said.

"He had those couple of dodgy seasons at the start when he was a young, inexperienced goalkeeper adapting to a new country, but under David Moyes he showed real promise.
"The question has to be asked why wasn't [his contract] extended in that period? To allow his contract to get to this situation is poor management. And now United are paying for it."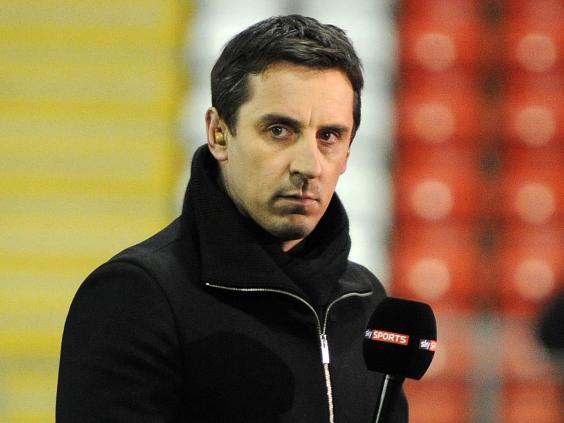 The Spain international, who hails from Madrid and began his career at Atletico, has expressed his surprise at his treatment at the hands of the club, insisting that he still wants to play.
United are refusing to sell De Gea unless they get Sergio Ramos in return or Real break the world-record fee for a goalkeeper, which stands at £32.6million for Gianluigi Buffon in 2001.
Sergio Romero, the Argentina international who moved to Old Trafford in a three-year deal this summer, has made a promising start in De Gea's absence, keeping two clean sheets in the opening two fixtures of the season.
Reuse content