Manchester United are in search of a new striker with the current options looking insufficient if Louis van Gaal is serious about challenging for the Premier League title.
Following the departure of Robin van Persie, Wayne Rooney remains the club's only proven regular goalscorer. The other options currently at the club are Javier Hernandez, James Wilson and Memphis Depay. Van Gaal is sceptical about the former's abilities and prepared to let the Mexican leave, Wilson is continuing to develop and Depay is not an out-and-out striker.
As such, the club are being linked with various top-class strikers, but with Angel Di Maria tipped to join PSG, a move for Edinson Cavani in the opposite direction is currently looking the most plausible option.
Here, we take a look at a few reasons why Cavani could be a big hit at Old Trafford.
1. He actually scores
In the Premier League last season, only Rooney and Van Persie reached double figures as United totalled 62 for the campaign. The sides above them all scored more - Chelsea 73, Manchester City 83, Arsenal 71. More goals are needed if Van Gaal is to do better than fourth next term and Cavani comes with as good a guarantee as it's possible to get. In all competitions, he scored 27 last season and 23 the year before - his first season at PSG. In his final year at Napoli he scored 37, 29 the year before that and in 2010/11 a total of 32. He's also prolific in the Champions League, scoring six in 10 last term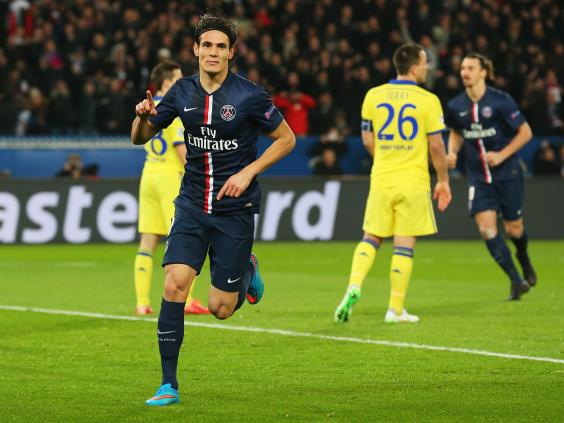 2. He's Uruguayan
Manchester United fans will be unable to help recalling memories of Diego Forlan if they sign another Uruguayan striker. Forlan was a complete flop at Old Trafford before going on to have a brilliant career elsewhere. But times have moved on and the achievements of Luis Suarez at Liverpool are testament that Uruguayan forwards can succeed in the Premier League. They were born just 21 days apart and grew up within six blocks of each other. If Cavani can come as close to Suarez's Liverpool exploits, United will be delighted.
3. Versatile
Van Gaal likes to switch his formations around, something that his players gradually began to understand and adapt to as last season went on. Cavani's ability to play across the line will therefore come in handy. During games for PSG in the Champions League and Ligue 1 and in the Copa America, Cavani played 23 matches as a central striker, 18 on the left and three on the right. Whichever position he played, he scored. 22 from a central position, 10 on the left and one on the right.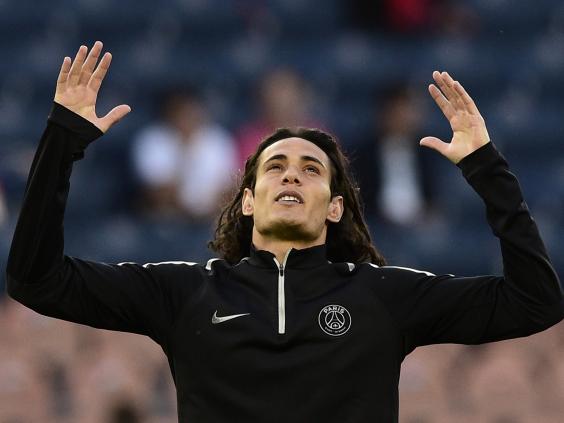 4. Injury free
Cavani has played 30 league games or more for eight successive seasons, proving himself to be a reliable player when it comes to any injury concerns. That will be a relief for Van Gaal if Cavani signs. Last season, just three outfield players (Juan Mata, Rooney and Antonio Valencia) managed to appear in more than 30 Premier League matches due to a mix of injury problems and concerns over form.

5. Character
Cavani is a player with swagger, one who knows he is at the very top of the game and isn't afraid to stand up to anyone who thinks differently. Such hardware would be a useful addition to United's frontline. Whilst Rooney remains happy to engage most defenders in battle, last season Falcao felt cowardly, Wilson uncertain and Van Persie lacking the desire for confrontation. In the mould of Ruud van Nistelrooy and Eric Cantona, Cavani would bring fear into opponents for both his shooting boots and uncompromising attitude.
Reuse content