Manchester City have announced the signing of Chelsea legend Frank Lampard.
The 36-year-old will join the defending Premier League champions on a short-term loan spell to keep his fitness before he moves to New York City FC of the MLS.
Lampard, Chelsea's all-time record goal scorer with 211 goals, said joining the club was a "fantastic opportunity".
"Joining up with Manchester City is a fantastic opportunity for me to continue to train and play at the top level and make sure I am in top condition for New York City," he said on the club's official website.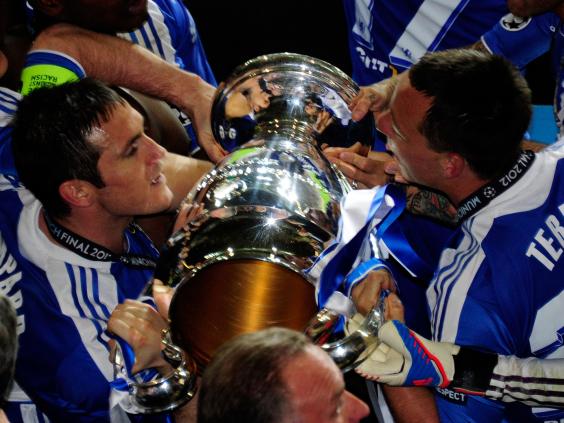 "It has been an amazing few days for me since the unveiling in Brooklyn and everyone connected with both clubs has been fantastic to me. This is a new chapter of my career and I'm really excited about the experience. 
"I met Manuel and some of the players in New York and I'm looking forward to getting into training and making a contribution for Manchester City ahead of my move over to New York."
Lampard spent 13 years in west London, winning three titles, four FA Cups, two League Cups, the Europa League and the Champions League.
As well as scoring more goals than any other Chelsea player, he has also made the third most appearances with 648, behind only Ron Harris and Peter Bonetti.
Lampard was also named Chelsea's Player of the Year three times and has been named in the PFA Team of the Year three times.
"Frank is a world class midfielder and this is an opportunity which works perfectly for everyone, the player, Manchester City, and New York City," said his new manager, Manuel Pellegrini.
"I'm looking forward to working with him and integrating him into our squad. New York have made a fantastic signing by recruiting Frank, and I'm really pleased that we'll be able to have him with us for the first half of our season and help prepare him for his new challenge."
The move will come as a surprise to many football supporters, as Lampard has previously said he would not play against Chelsea in the Premier League. Jose Mourinho said he offered Lampard a new contract to stay at Stamford Bridge, though the terms of the deal are unknown.
More follows