Watford's remarkable return to the Premier League could be poised to take another surprising turn after a sensational January transfer swoop for Roma's Juan Manuel Iturbe edged nearer. The 22-year-old, once dubbed the new Lionel Messi and only 18 months ago the subject of intense interest from Europe's elite, posted his thanks and goodbyes to the Giallorossi as rumours of a loan switch to Watford gather pace. 
Sky Sport Italia reported on Friday that Quique Sánchez Flores' high flying Hornets had agreed a six-month loan deal with Roma with a mandatory option to make the transfer permanent for around £14 million. Confirmation of this deal still awaits but Iturbe took to his Instagram account to tell the Roma supporters:
"Independently of any decisions I will take and that will be taken on my future, I wanted to take this opportunity to give an affectionate salute to the city of Rome and all the Roma fans.
"Unfortunately things didn't go the way I had hoped and I am the first to feel bad about that. Disappointment and defeat in life must be faced with the same dignity as success and victory.
"The only certainty is that I wore the Giallorossi jersey with pride and honour. I always gave 100 per cent, without ever holding back. I suffered for this shirt, I cried and I celebrated. But you must also have in life the courage and humility to get back on your feet and continue believing in yourself.
"Maybe this is only an arrivederci and not a goodbye. In that case, I will return stronger than ever. I will always hold these colours in my heart, as I honoured and respected them.
"I thank the club, the technical staff and especially Walter [Sabatini], who supported me in my most difficult moments. Above all I thank my team-mates and wish them every success. For always, Forza Roma."
Having started just five matches for Roma this season, Iturbe's career has stalled again and is in need of another kick-start. His inconsistency and inability to adapt to Roma having to build a more possession based attack against defensive opponents has seen the 22-year-old's level of performance drop but Watford will know all too well that if they can help Iturbe to recapture the form that had Juventus and Roma battle for his signature, they could complete the transfer coup of the season.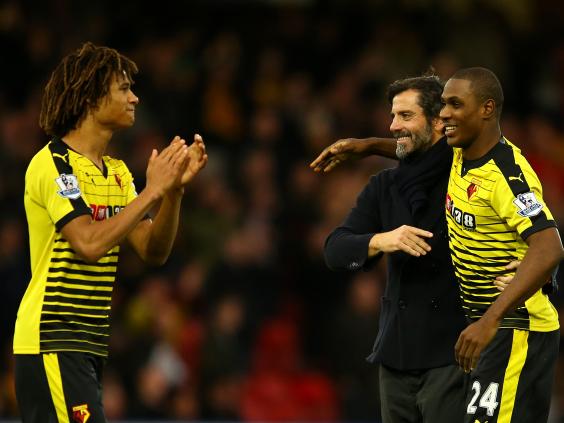 Even at such a young age, Juan Manuel Iturbe's career has had its fair share of ups and downs. Since bursting into the Cerro Porteño side as a sixteen-year-old and earning the moniker The Paraguayan Messi, due to his size and rapid dribbling skills, the world appeared to be at the feet of the diminutive forward. The youngster opted against furthering his Paraguay career in favour of playing for Argentina, the country of his birth and a move to Porto followed. Little progress was made and resulted in Iturbe being swiftly loaned back to Argentina with River Plate and eventually moved on to Hellas Verona. 
Any disappointment was left behind in Portugal as Iturbe flourished in Serie A and began to display his potential. His full debut in Verona produced a wonderful free-kick goal and alongside veteran striker Luca Toni, the Gialloblu made an unlikely push for Europe. With the side set-up to play on the counter it perfectly suited Iturbe's direct style and although Verona would ultimately finish in mid-table, Iturbe's eight goals and four assists would alert the league's heavyweights.
Champions Juventus looked to have sealed a deal but in the midst of Antonio Conte's resignation, Roma swooped and paid around €30 million for the youngster. Reproducing his Verona form in the Stadio Olimpico has proved a real challenge and in 55 appearances, Iturbe has managed only five goals and five assists.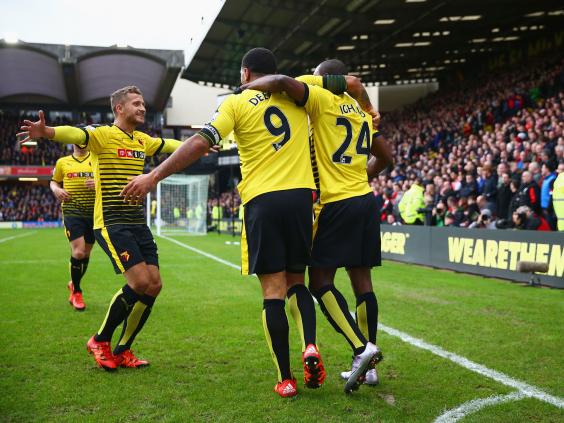 Opponents sitting deep and restricting Iturbe's ability to break at speed in combination with his sometimes poor decision making have led to Roma's patience wearing thin. A transfer away from the Italian capital could provide a new lease of life and certainly joining Watford's revolution under Italian owners, the Pozzos is an attractive option. Quique Flores has the Hornets up in seventh just a point outside the Champions League places but needs to get more supply to dangerous strike pair, Odion Ighalo and Troy Deeney.
Juan Manuel Iturbe could do just that and although the 22-year-old is lacking form his potential arrival at Vicarage Road might prove to be a masterstroke.
Reuse content