Mario Balotelli has agreed to take a 50 per cent pay cut to smooth his transfer from Milan to Merseyside.
The 24-year-old has been offered a three-year contract by Liverpool, whose manager Brendan Rodgers met Balotelli's agent, Mino Raiola, in the city yesterday evening. The deal would see the enormous £8m-a-year salary that Balotelli's commanded at San Siro cut in half in a contract that will be laced with break clauses. It can be terminated after a single season and Liverpool would back themselves to find a club willing to pay the £16m fee they have agreed with Milan.
When Balotelli is unveiled as the replacement for Luis Suarez, Rodgers will have to explain why he "categorically ruled out" a move for Balotelli during Liverpool's summer tour of the United States. He is likely to respond that much has changed in a month.
Even though the club was paid £75m by Barcelona for Suarez and can offer Champions League football, Rodgers came to accept they would not be able to land someone of the quality of Edinson Cavani. Even loan deals were proving problematic, with Monaco quoting £20m as the price for taking Radamel Falcao for a single season.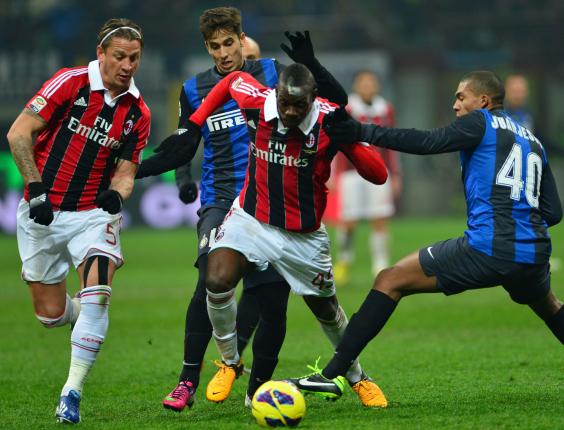 For £16m, Liverpool are getting a proven international striker, who scored 14 times in Serie A in a desperately misfiring Milan side last season, and who helped Manchester City to the FA Cup and a Premier League title.
Judging from the crowds gathered outside the club's training ground at Melwood, his arrival would be a popular one. The Liverpool captain, Steven Gerrard, has been consulted on the move and has approved what the club acknowledges is a "calculated risk".
Rodgers argued that the negotiations to bring Balotelli to Merseyside were a sign of how the club has advanced since his arrival at Anfield. "Two years ago, I couldn't have done it," he said. "What we have here now is a culture of performance.
"This is a club that's not like many others. It is a real strong family football club with values and ethics that run over many years and I will always fight to protect those. No matter who the player is, they will abide by that. Sometimes you have to take a risk with people and a lot of the time, if you take that risk, you can get a reward for it."
Should the deal to sign Balotelli fall through, Liverpool would consider a move for Samuel Eto'o who is a free agent after being released by Chelsea in the summer. Although the 33-year-old would not command a fee, his wages at Chelsea were £6.4m a year and he has attracted interest from Everton and Tottenham Hotspur.
One person whose advice Rodgers has not sought is Jose Mourinho, despite the fact that he is close to the Chelsea manager, who endured a turbulent time with Balotelli at Internazionale that culminated with the striker tearing off his shirt at the end of the European Cup semi-final with Barcelona and promptly fighting with his team-mate, Marco Materazzi, in the tunnel.
That Roberto Mancini, who described his relationship with Balotelli as "like a father and son", failed to control him at Manchester City, has led some to question why Rodgers has backed himself to succeed where so many have failed.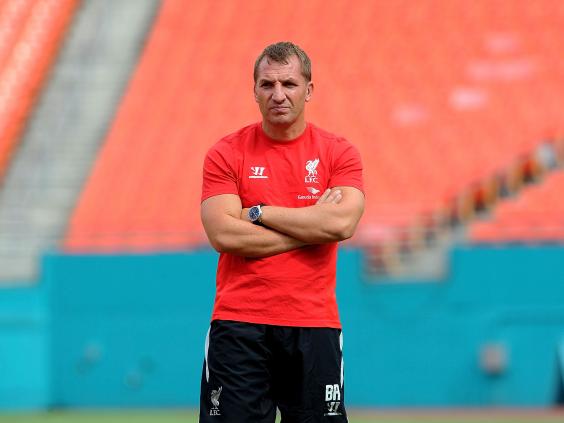 Rodgers would point to his success with Daniel Sturridge, who arrived at Liverpool with a reputation for being a difficult character in the dressing room but has flourished on Merseyside. Sturridge, who enjoyed a sometimes uneasy relationship with Suarez, is said to have welcomed Balotelli's arrival rather than regarding him as a threat.
At Swansea, Rodgers managed another "difficult" footballer in Wayne Routledge and his time as a youth-team coach at Chelsea means he is more of a developer of players than either Mourinho or Mancini.
"People who know me well will tell you that I look to develop the player and the person," Rodgers said. "If I feel that someone cares enough, I will give them everything. We have a culture at Liverpool that gives talent the opportunity to blossom and nothing will ever stand in the way of that."