It has been one of the longest to resolve of all the summer's transfers but Jose Mourinho claimed that a perfunctory one-minute conversation on the phone with Pedro was all it took to persuade the Spain winger to leave Barcelona and join Chelsea.
With Manchester United's interest clearly stated, Mourinho made the final move to tie up a £22.1m deal that Chelsea have worked on for much of the year.
"It was a one-minute conversation," Mourinho said. "[I asked] 'Is it true that you want to leave Barcelona?' [Pedro:] 'Yes, it's true. I love it here. It's my home, but it's time for me to move.' [Mourinho:] 'Did you sign already for another club?' [Pedro] 'Almost, but not yet.' [Mourinho] 'Do you want to come here?' [Pedro] 'Yes, I want.'
"For me, it was one minute. I told my people in the club, responsible for the practical side of the market, that he hadn't signed for another club. Almost, but not yet. He told me he wants to come here, so it's over to you. I thought he'd never leave Barcelona."
Manchester United's alternative 23-man squad of transfer targets
Manchester United's alternative 23-man squad of transfer targets
1/23 GOALKEEPERS: Hugo Lloris (Tottenham)

Still a possibility depending on what happens with David De Gea. He is a top player and it's a move that would make a lot of sense.

PA

2/23 Jasper Cillessen (Ajax)

See Lloris - except he's not quite as good. But he is Dutch.

GETTY IMAGES

3/23 DEFENDERS: Sergio Ramos (Real Madrid)

Played United like a kipper, earning himself a whopping new contract to stay in Madrid.

Getty Images

4/23 Nicolas Otamendi (Manchester City)

This one will hurt. The former Valencia centre-back should prove to be excellent for City - United were said to be leading the charge.

GETTY IMAGES

5/23 Mats Hummels (Borussia Dortmund)

A rumour that went on and on and on before dying away - maybe he just wanted better terms all along. Probably the exact player United need.

Getty Images

6/23 Raphael Varane (Real Madrid)

United were supposed to be battling Chelsea for the hottest defensive prospect in football. Why would Real Madrid sell?

7/23 Nathaniel Clyne (Liverpool)

One of numerous right-backs linked with the club before they moved for Matteo Darmian. The England man chose the Reds over United and Chelsea, impressed by Brendan Rodgers.

Getty Images

8/23 Seamus Coleman (Everton)

Rafael Da Silva completely fell out of Van Gaal's plans last season - United were linked with numerous right-backs.

9/23 Gregory van der Wiel (PSG)

He's Dutch, he's a right-back - there didn't seem to be much else to it.

Getty Images

10/23 MIDFIELDERS: Lucas Biglia (Lazio)

Arguably the oddest rumour of the entire widow. An unheralded layer on the verge of turning 30 who plays in a position in which United are arguably strongest.

GETTY IMAGES

11/23 Arturo Vidal (Bayern Munich)

Manchester United were concerned about a lingering knee injury. Bayern Munich were clearly not.

twitter.com/fcbayern

12/23 Arda Turan (Atletico Madrid)

The versatile Turk was said to be happy to move to the club but his £29m release clause was too high.

Getty Images

13/23 Roberto Firmino (Liverpool)

Were leading the race for the Brazilian but only wanted to pay around £15m - Liverpool came in with a £30m bid to blow them out of the water.

PA

14/23 FORWARDS: Pedro (Barcelona)

Was in United's hands but dithering over a price allowed Chelsea to steal him.

GETTY IMAGES

15/23 Antoine Griezmann (Atletico Madrid)

A new rumour, seems unlikely for a multitude of reasons.

Getty Images

16/23 Harry Kane (Tottenham)

A budding young English star, he'd be a fit at Old Trafford - but he's not worth £50m.

GETTY IMAGES

17/23 Karim Benzema (Real Madrid)

Has long been linked with a move to Old Trafford but Arsenal's interest is pushing up the price.

Getty

18/23 Edinson Cavani (PSG)

Seemed realistic for a time with Cavani unhappy in Paris - but the French club appear to have picked him over ageing star Zlatan Ibrahimovic.

GETTY IMAGES

19/23 Cristiano Ronaldo (Real Madrid)

Dream on...

GETTY IMAGES

20/23 Gareth Bale (Real Madrid)

Until he lives up to his world record price tag a move back to the Premier League will always be on the cards.

GETTY MAGES

21/23 Thomas Muller (Bayern Munich)

Van Gaal's 'star pupil', United have appearently lodged a £60m bid. Bayern unlikely to sell one of their biggest assets, who has been at the club since he was 11.

Getty Images

22/23 Sadio Mane (Southampton)

A legitimate, if odd, bit of gossip. Southampton don't want to sell the 23-year-old but he may have had his head turned.

Getty Images

23/23 Zlatan Ibrahimovic (PSG)

Has been put up for sale by the French champions and was linked with Man United, because why not?

Getty images
At Cobham on Friday, Mourinho presented the Pedro deal as one in which the greatest barrier to signing the player had been persuading him to part company with Barcelona – "the club of his dreams, the club of his heart" – rather than any interest from United.
Asked whether Chelsea were now a bigger draw for leading players than United, Mourinho deferred to the footballers themselves rather than answer.
Even so, after a difficult start to the season, and just a single point from their first two Premier League games, Mourinho said that the squad had been reinvigorated by the arrivals of Pedro and Baba Rahman ahead of tomorrow's game against West Bromwich Albion. He did not rule out the arrival of John Stones from Everton, or another major deal. "It depends on the opportunities, whether you can do something you really believe you cannot pass up," he said. "Let's see what can happen."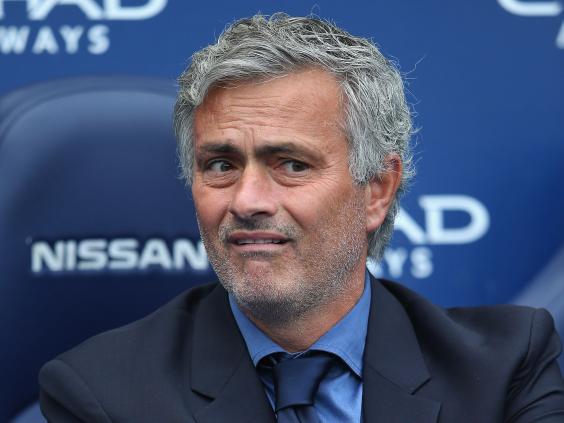 Nevertheless, he conceded that neither he nor his players had competed at the requisite level in their first two games.
"I'm not happy with my form," Mourinho said. "Because I used to get better results than I'm getting now. This is the start of everything.
"I'm not happy with [Branislav] Ivanovic's form, I'm not happy with [Gary] Cahill's form, I'm not happy with John [Terry's] form, I'm not happy with [Cesar] Azpi's form, I'm not happy with Eden [Hazard's] form, I'm not happy with [Cesc] Fabregas's form, I'm not happy with [Nemanja] Matic's form.
"But for me, the start of everything is I'm not happy with my form. What we are trying to do this week? Work better; spend more time thinking about it; watching more videos; trying to find better training exercise; being more active in training; looking for the feedback. Even myself I go to the gym every day now to get fitter. Maybe I need more action on the touchline, so I need to be fitter. I promise you!"
"Not one is happy. We have one point from two matches. I'm not happy at all. I'm not happy with anyone. I'm either happy with everybody or I'm not happy with anyone, and at this moment I'm not happy."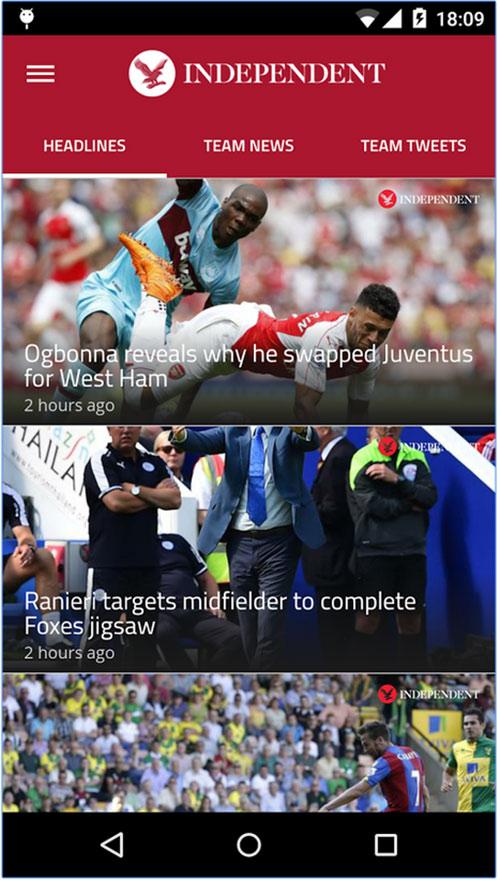 The Independent has launched a new football app! Live scores, in-game stats, breaking news, videos and push notifications are just some of the many features. Use the links below to download and get more from Indy Football...
iPhone
http://ind.pn/iphonefootball
iPad
http://ind.pn/ipadfootball
Android
http://ind.pn/androidfootball
Reuse content