If reports this morning are to be believed then Raheem Sterling could well be on his way out of Liverpool in the summer.
The unsettled forward is believed to be demanding a huge wage increase from the Anfield club and while Liverpool are ready to make him a massive offer, it may not be enough.
Arsenal could well line up a move for the England man and could hold the trump card over potential rivals for his signature, as they are going through a similar contract stand-off with Theo Walcott.
Liverpool manager Brendan Rodgers is a known admirer of Walcott, so it's not too outlandish to think the two England winger could swap homes come summer.
England 4 Lithuania 0 - player ratings
England 4 Lithuania 0 - player ratings
1/12 Joe Hart

Claimed the odd cross with authority but could have gone to film another Head & Shoulders advert and would still have kept a clean sheet. 6/10

Getty Images

2/12 Nathaniel Clyne

What little threat there was from Lithuania originated down England's right flank as he was caught out on occasion in the first half. 6

Getty Images

3/12 Gary Cahill

Marshalled the back four well enough but had very little to do against underwhelming opponents. Took the armband when Rooney went off. 6

Getty Images

4/12 Phil Jones

Did enough to unsettle Deivydas Matulevicius when Lithuania threatened midway through the first half. Otherwise a quiet evening. 6

Getty Images

5/12 Leighton Baines

Got forward regularly, although his crossing was inconsistent. Provided good width down the left flank, exploiting space when Welbeck drifted infield. 6

Getty Images

6/12 Michael Carrick

Typically assured in possession, keeping England ticking over and always looking for a forward pass. England's most intelligent midfielder on the ball. 7

Getty Images

7/12 Jordan Henderson

Provided a cross-shot for England's second goal on the stroke of half-time and generally used the ball without doing anything spectacular. 6

Getty Images

8/12 Fabian Delph

Released Rooney for an early chance with a clever pass and was denied a fine goal by an excellent stop from goalkeeper Giedrius Arlauskis. Solid. 7

Getty Images

9/12 Raheem Sterling

Has been on the periphery for Liverpool and remained so here until scoring his first England goal. That gave him confidence and he improved thereafter. 7

Getty Images

10/12 Danny Welbeck

Played like a man tired of hearing how brilliant Harry Kane is all week. Injected invention and pace and capped his contribution with a goal. 8

Getty Images

11/12 Wayne Rooney

A constant threat. Unlucky to hit the woodwork twice and could have broken Sir Bobby Charlton's England goalscoring record. 8

Getty Images

12/12 From the bench: Harry Kane

It felt impossible for him to live up to the pre-match hype but scoring with your second touch on your debut is about as good as it gets. 7

Getty Images
If that were to happen who would get the better deal?
At first glance the answer seems crystal clear; Sterling (20) is six years younger than Walcott (26) and seemingly has the world at his feet with sky-high potential.
Sterling has been one of Liverpool's best and most important players this season, only really faltering in recent weeks when asked to play as a wing-back rather than in his preferred position as a forward.
Walcott has endured another injury-hit season and has played just 13 games in all competitions for Arsenal this season, scoring three goals; Sterling has scored 10 goals for Liverpool in 43 matches.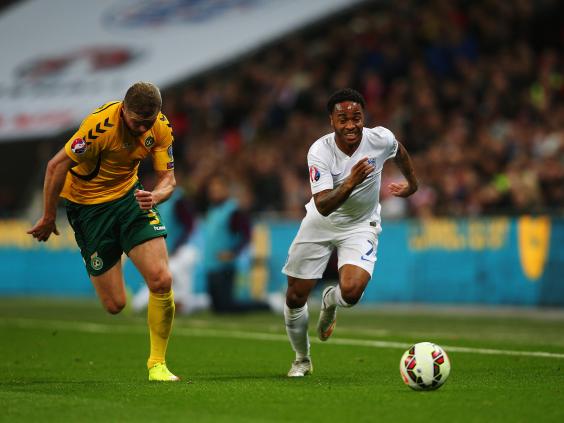 The Arsenal man is now entering the peak period of his career where he has to deliver in a regular fashion, he has only one winners' medal since arriving at Arsenal in 2005 (last season's FA Cup, where he was injured) and has only hit double figures in the Premier League once, in 2012-13.
All the potential he had as a younger will count for nothing if he doesn't begin to deliver on a constant basis, whether at Arsenal or elsewhere.
From a footballing perspective - the actual product that you would see on the pitch - then Sterling already beats Walcott in a head-to-head, Arsenal would upgrade if they switched the pair. Not only does Sterling have far greater potential, he is already delivering on a more regular basis; he is first-choice in Roy Hodgson's England side for a reason.
But, of course, football isn't just about the product on the pitch anymore - were Arsenal to make a move for Sterling it would have serious financial implications.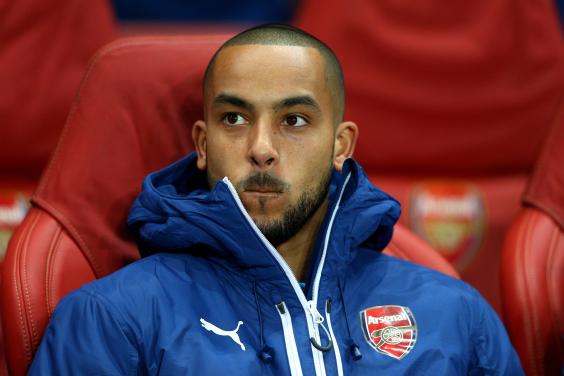 With cash-rich heavyweights Real Madrid, Bayern Munich and Manchester City keeping a keen eye on Sterling, his value will skyrocket if he was to come on the market.
City have already been linked with outlandish £60m moves earlier this year and although that seems a bit over the top Liverpool would expect a huge fee to for a 20-year-old of such potential.
If Arsenal want to make the move a reality they are going to have to spend big - and that is where the value of this deal doesn't stack up for the Gunners.
Arsene Wenger already has Alexis Sanchez, Danny Welbeck, Alex Oxlade-Chamberlain, Mesut Ozil and Walcott who occupy similar positions to those that Sterling likes to play. How would Wenger fit them all in and keep them happy?
Sterling would be an upgrade over all of those except Sanchez (Ozil plays in a different role when he plays on the wing) but should Wenger commit a huge part of his transfer budget to another winger, it will stop him getting what he needs elsehere.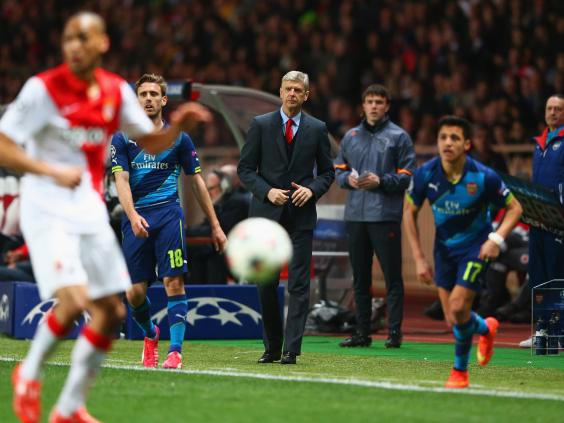 As good as Arsenal have been at times this season they have still suffered in some big games (Chelsea, Monaco) and still show they have a soft centre.
Francis Coquelin has been a revelation in defensive midfield but is he the answer for the long-term or going through a good spell of form? Per Mertesacker is 30 and Laurent Koscielny is 29 and both have their weaknesses, a world class centre-back might be more useful than another lightning quick winger, no matter Sterling's potential.
The protracted negotiations over a new deal also bring questions over Sterling's temperament. He's on £35,000-a-week now and Liverpool are reported to have offered £90,000-a-week - that's an absolutely massive increase but he reportedly wants more.
Does he actually warrant it yet? He's only 20 and while he's been good this season his form has fluctuated, as you would expect. One could argue that he needs to prove more in the sport - win medals, score more goals - before making such heady demands.
If he was to move to Arsenal what wages would he command? Two or three years down the line would he be fidgeting for more money or a move to a more glamorous location?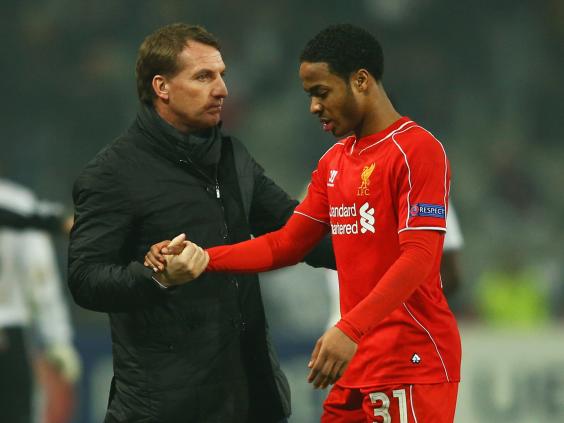 Raheem Sterling to Arsenal sounds like a fantastic proposition, if true, but it doesn't seem like the wisest move for the Gunners to make. Arsenal are close to really making a challenge for the Premier League title, a mega-move for Raheem Sterling probably wouldn't move them that much closer to Chelsea and Manchester City.
For Liverpool, losing Sterling would be huge but should net them a large amount of funds that can be spent on the squad (hopefully Liverpool have learnt how lessons from their poor dealings with the Luis Suarez money last summer). If Theo Walcott was a part of the deal he would be a ready-made replacement who also has the potential to reach a higher level than he has done in his career so far.
Reuse content