Real Madrid will move for Manchester United's David de Gea within days and believe signing him is a foregone conclusion, despite being unwilling to meet the Old Trafford club's request for Karim Benzema as part of the deal.
Real have been waiting for De Gea to conclude his duties with the Spain national team, against Belarus on Sunday, before stepping up the momentum to secure his services. But with new manager Rafael Benitez not wanting to have both Casillas and de Gea on his hands, it emerged this afternoon that Real have agreed to pay Casillas to leave the club.
Seeing the club stalwart out of the door represents a first victory for Benitez, whose new employers have agreed to make up the difference between whatever contract Casillas can find next and what he would earn by staying. Casillas' acknowledgement that his Madrid days are done came as a surprise. Benitez was of the belief when he arrived that that the goalkeeper would want to dig his heels in and hold on.
United want Benzema to form part of the de Gea transaction next week and manager Louis van Gaal is enthusiastic about bolstering his striking options in that way. But there are several impediments to the Frenchman moving in the opposite direction.
Real Madrid: Possible transfer arrivals and exits
Real Madrid: Possible transfer arrivals and exits
1/11 POSSIBLE ARRIVAL: David De Gea

The Manchester United goalkeeper is torn between his current club and a switch to Real Madrid. The Spanish side are understood to be increasingly confident he will join them.

Getty Images

2/11 POSSIBLE ARRIVAL: Raheem Sterling

The Liverpool forward wants to leave Anfield this summer in search of trophies and there are few better places to find them than at the Bernabeu. Reports suggest Liverpool and Real Madrid will discuss a possible £45m deal later this month. Any aggressive move by Benitez could sour his relationship with Liverpool fans.

Getty Images

3/11 POSSIBLE ARRIVAL: Paul Pogba

The most in-demand midfielder in Europe has helped take Juventus to the Champions League final, but if Real Madrid get their way, it could be the Frenchman's last game for the Italian giants. Real recently denied reports that they have already made a bid, but rumours continue.

GETTY IMAGES

4/11 POSSIBLE ARRIVAL: Radamel Falcao

The Colombian endured a terrible season at Manchester United, but his record prior to Old Trafford can't be ignored. With Javier Hernandez's loan coming to an end, Real Madrid need a new striker and Falcao has the necessary reputation and something to prove.

Reuters

5/11 POSSIBLE ARRIVAL: Sergio Aguero

Real Madrid's top target would be Aguero, but it is nearly impossible to conceive Manchester City selling him. The Argentina international only signed a five-year contract last summer.

GETTY IMAGES

6/11 POSSIBLE EXIT: Cristiano Ronaldo

It's suggested that Benitez could look to build his team around Gareth Bale, an approach that would put Ronaldo's nose out of joint and potentially have him seeking a new club. There wouldn't be any shortage of suitors, with Manchester United arguably the likeliest destination.

GETTY IMAGES

7/11 POSSIBLE EXIT: Gareth Bale

The Wales international endured a difficult second season at Real Madrid and has persistently been linked with a return to the Premier League. How Benitez rates the world's most expensive player will be key to determining if he has a future at the Bernabeu.

Getty Images

8/11 POSSIBLE EXIT: Isco

The Spanish playmaker was impressive at Real Madrid last season, but due to the wealth of talent at the club found himself played out of position or needing to make an impact from the bench. The player is reportedly frustrated at the situation and a new club could be the way forward. Manchester City reportedly keen.

9/11 POSSIBLE EXIT: Iker Casilla

If De Gea arrives, Casillas' position will become difficult. The long-time Real Madrid number one has indicated he will stay whatever and compete with De Gea if he has to. But Benitez might decide that constant sparring between the two is not worth the hassle and move Casillas on. Arsenal have always shown interest.

GETTY IMAGES

10/11 POSSIBLE EXIT: Karim Benzema

The France international seems to be linked with a departure from the Bernabeu every summer, and this one is no different. Over six years at the Bernabeu the 27-year-old has been a consistent goal-getter. Arsenal regularly linked.

GETTY IMAGES

11/11 POSSIBLE EXIT: Raphael Varane

The 22-year-old has become a regular at the back since breaking into the team he joined in 2011. Considered among the best defenders in Europe and with his career ahead of him, the Frenchman is in demand and could potentially be sold to finance other deals. Manchester United and Chelsea are the clubs most consistently linked.

Getty Images
Foremost among them is the reluctance of Real president Florentino Perez to see the 27-year-old go. Perez has an emotional attachment to the 27-year-old, based on him being one of the five players he bought with a fanfare to the Bernabeu to mark his return as president in 2009. Perez views Benzema as 'one of his own' and that may outweigh the fact that the striker has finished the last two seasons unfit and unable to contribute fully.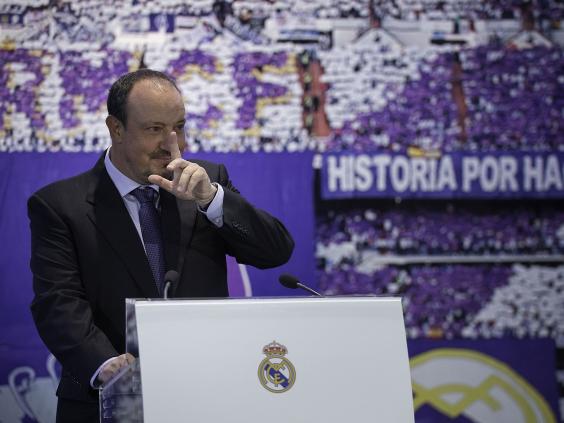 Benzema would also only leave if asked to go, though United may benefit from their own particularly close historic relationship with the player's agent Karim Djaziri, which goes back a number of years. Djaziri and Sir Alex Ferguson were very close – and remain in contact – and Djaziri has claimed in the past that he only club Benzema would leave Real for is United. Whether that has changed now that Ferguson has gone is unclear.
The complications over Benzema do not rule out the possibility of a Real player heading in United's direction. United are as eager to sign Gareth Bale as they were in the summer before David Moyes first season, two years ago, when several of the club's players joined the recruitment effort. Publicly, the line is that Bale stays put, though the prospects of him forming part of the transaction are – if remote - not entirely out of the question. United certainly have the financial muscle to make the package attractive enough.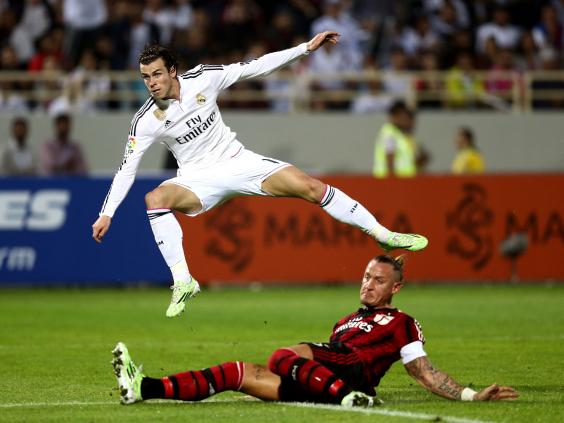 Where Gea is concerned, United's supplications have just not being enough to persuade him to stay. Two months ago, it appeared that United's quiet overtures and vast contract offer had been enough to secure a further season of the goalkeeper's services. But come the end of the season, with life in Manchester out of mind, the draw of Madrid appears to have been simply too strong.
United's case to Benzema would be strengthened if, as seems possible, Benitez's job man-managing Cristiano Ronaldo, who delivered an extraordinary 63 goals last season, includes trying to persuade him to operate at centre forward, rather than the wide role he prefers. That would render Benzema more surplus to requirement. If Ronaldo's role is to remain on the flank, there would be less sense in selling Benzema, who started only five games in the last two months of the 2014/15 season.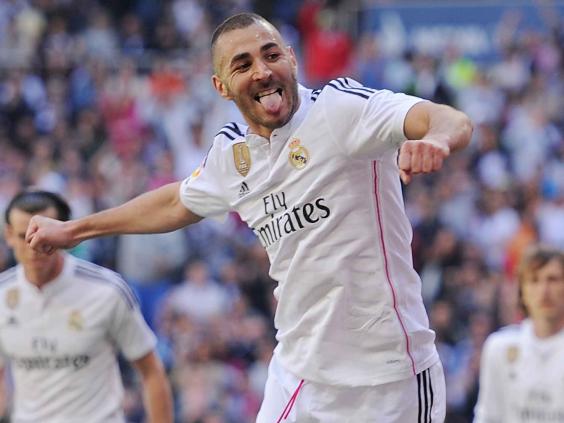 United have failed to sign Benzema once before. Sir Alex Ferguson sanctioned a £35m offer to Lyons that matched Real Madrid's in the summer of 2009, only for the deal to fail because of the player's £200,000 wage demands. Instead, they signed Gabriel Obertan – another Djaziri client.
Reuse content