Roberto Firmino will be granted a work permit to join Liverpool, the Football Association has confirmed.
There had been worry that the signing of Firmino, who joined the club earlier this week for £29million, would be held up by red tape as he has only won nine caps for Brazil.
To pass, FA rules state that a player from a team ranked in the top 10 in the world has to play at least 30 per cent of a nation's competitive internationals in the last 24 months, if fit.
It had been thought Firmino had played in around 21 per cent of competitive matches, despite his involvement in the Copa America.
But the FA confirmed to the Liverpool Echo that the Confederations Cup would not be included - therefore taking Firmino above the 30 per cent criteria.
"Liverpool will not apply for the work permit until after the transfer window officially opens on July 1. Confederation Cup wouldn't count in the previous 24 months if the application is for after July 1 as that tournament finished on 30 June 2013," a spokesman told the paper.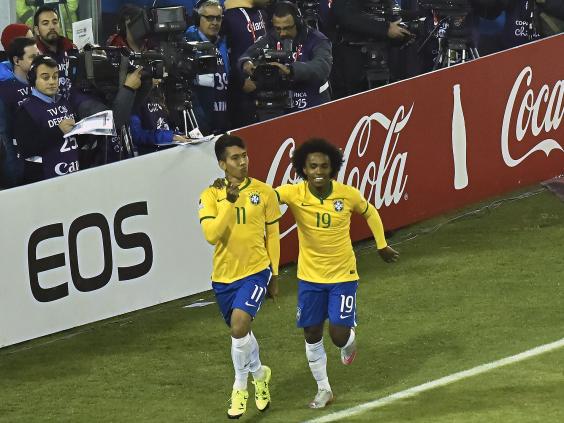 "He's going to get in, there's no concern here. Quality players will get in, the regulations are there to tackle average players. It is an independent panel according to the Home Office rules albeit run through the FA but there are not expected to be any problems."
Firmino still has to pass a medical at Liverpool.
Reuse content