If you take away the identities of the major protagonists, it sounds like the perfect deal. Club A is ambitious, and wants to sign XXL-sized talent to fire its promotion push. Club B is a traditional behemoth, but needs money (quickly), and can get it for a top-quality academy product they can't find a place for. Well-connected agent C puts the move together.
So why does the imminent transfer of Ruben Neves sit so uncomfortably? There's no doubt that Wolverhampton Wanderers have got themselves an eye-catching coup in the shape of Porto's much-talked-about midfielder, even for the suggested €18 million price tag. This time last year, the likes of Chelsea, Liverpool and Arsenal were being linked with the 20-year-old, who has just returned from the Euro Under-21s in Poland. At that point, the Portuguese giants were not encouraging suitors, and it would have taken an offer of around double what Wolves are slated to be paying to even get them to the negotiating table. 
When Chinese owners Fosun took over Wolves last year, with their involvement with super-agent Jorge Mendes clear from the beginning, this is the kind of Championship-blitzing deal that their supporters probably had in mind, with the hope of management putting together a sledgehammer to crack a nut. Many of those same fans have expressed their indignation at outside criticism of the Neves deal, attributing it to jealousy. It's true that not every player that the Fosun regime have brought in has been from the Mendes stable, but that has never been the suggestion from any serious commentators – that was so at Valencia too, with Shkodran Mustafi an example of an arrival from outside the circle.
It's clear, however, that Valencia have to be brought into the conversation, especially with Nuno – Mendes' first-ever client, of course, ever since the goalkeeper persuaded his friend and then-nightclub boss to negotiate his move to Deportivo La Coruña in late 1996 – now into the fold. There is enough player traffic from Mendes' favoured spots to see that he is exerting a strong degree of influence over Wolves' transfer policy. Such an arrangement worked well enough initially at Valencia, with the club qualifying for the Champions League in 2014-15, before the positive recruitment dried up. 
The books show Valencia spending €138 million on transfer fees in the summer of 2015, but the devil is in the detail. Rather than building on a successful side, the majority (including André Gomes, Álvaro Negredo and Rodrigo) were already there on loan, with the club fulfilling obligatory purchase options. Nuno was hamstrung, and didn't last the calendar year.
When Gary Neville arrived at Mestalla in December 2015 as the eventual replacement, he was welcomed in some quarters of the local media simply because he was perceived as not part of the Mendes clique. This, of course, was before they understood the existing link between club majority shareholder Peter Lim – good friend and long-time business partner of Mendes – and Neville via Salford City.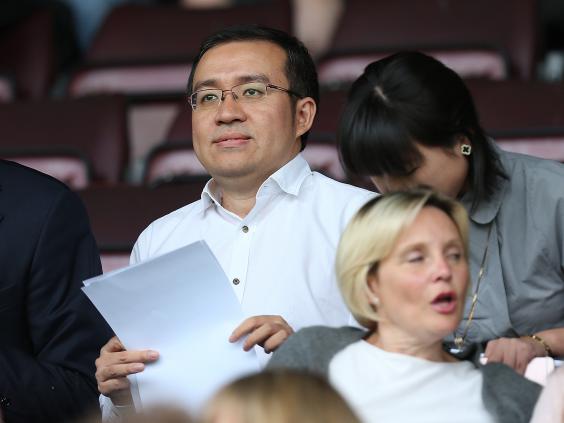 By this point, it was already clear to the majority of fans that their club was just being used to park player collateral. It is hard to see the Neves deal being any different. His ability is clear and as Nuno has pointed out, he wore the Porto captain's armband as a teenager. He also broke Cristiano Ronaldo's record for the youngest Portuguese to play in the Champions League, and he is his nation's youngest goalscorer in the competition. 
Neves has an enviable range of passing, good vision and is sharp in the tackle. He is not, however, a transformative player who can turn a side's fortunes on his own (as even Talisca, who eventually joined Besiktas instead of Wolves last summer, is to a point), but a good player for a good team. He will need lots of help around him.
Neves should at least get some games at Molineux. Nuno only started him in six Liga games last season, though he did give the midfielder the nod for his XI in the Champions League last 16 first leg against Juventus in February. It was a tough campaign.
When Nuno used Evandro – now at Hull City – as his third and final substitute in the first leg of the Champions League playoff against Roma, Neves was spotted crying on the bench. He later underlined on his Instagram account that it was "a spontaneous reaction," and that no disrespect was intended to either his coach or his teammates. It was, however, only the beginning of his frustrations last season, the highlight of which was probably when he was spotted watching the away game at Belenenses from the stands with some of the club's hardcore supporters. A long season in the Championship will be a test of his physical, as well as mental, fortitude. 
This deal has presumably been sold to Neves as a bridge to the Premier League with the best case for Wolves, having offered ready cash below market value, selling on to a top-flight English club at a handsome profit – something which is expected in Portugal. 
"Ruben has the talent for any league," wrote O Jogo's Hugo Sousa last week, "and certainly for the second tier in England. For this reason, the move isn't strange. It's just sad." From the sake of Neves, one of Portugal's brightest talents, one hopes that he brings his quality to bear regardless.
Reuse content