For all the sophisticated scouting systems and analytics clubs now use, the transfer market remains a risky business – as Angel Di Maria's failure to settle at Old Trafford underlined. Maybe no one has taken as wild a punt this summer as Liverpool did on Mario Balotelli a year ago, but there have still been some gambles. Here is a whole team of them.
Maarten Stekelenburg
(Fulham to Southampton, loan)
A 32-year-old international goalkeeper with 54 caps for the Netherlands including a World Cup final ought not to be a risk, but Stekelenburg played only four matches in 16 months prior to joining Saints this summer. Fulham paid nearly £5m for him two years ago but he was dropped in their unsuccessful relegation battle, then was mainly on the bench during last season's loan to Monaco. He last kept a clean sheet in a league match in 2013.
Younes Kaboul & Sebastian Coates
(Tottenham & Liverpool to Sunderland, £5m combined)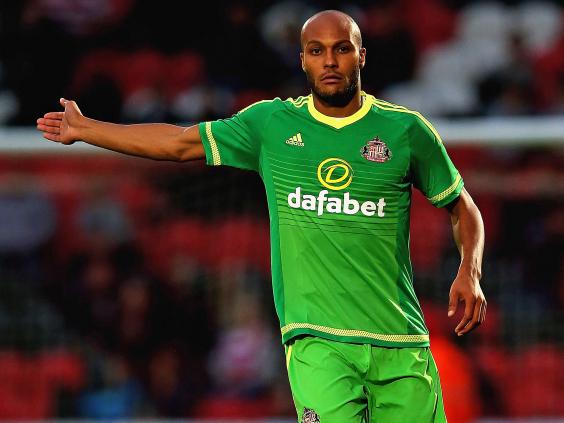 Dick Advocaat is a highly experienced manager, so who are we to question his judgement? But not many people would pick Kaboul and Coates as the men to shore up a suspect defence. Kaboul, for all his fighting qualities, is error-prone while Coates' decent run of form on loan to Sunderland late last season was the first time he has looked at ease in English football since joining Liverpool four years ago. Maybe he has now settled. Maybe.
Steven Caulker
(QPR to Southampton, loan)
Toby Alderweireld leaves a large hole in the Saints defence. Can Caulker, who has been relegated in his last two seasons, fill it? There is a good player in there, but he has not kicked on since his England debut in 2012 (only one of Zlatan Ibrahimovic's four goals for Sweden was scored in the 74 minutes that Caulker was on the pitch, but he has not been capped since). Maybe Ronald Koeman, an outstanding central defender in his time, can help the 23-year-old fulfil his potential.
Fabian Delph
(Aston Villa to Manchester City, £8m)
The gamble here is not on the player, who is bargain-priced for an England regular, but by the player. Will Delph manage to nail down a regular place in a City midfield that already has Yaya Touré, Fernandinho and Fernando jostling for position? If he doesn't, it will be hard for Roy Hodgson to retain faith in the 25-year-old. It does not augur well that there is a suspicion Delph was bought primarily to bolster the club's dwindling home-grown contingent in order to satisfy Uefa's and the Premier League's quotas for locally trained players.
Bastian Schweinsteiger
(Bayern Munich to Manchester United, £14.4m)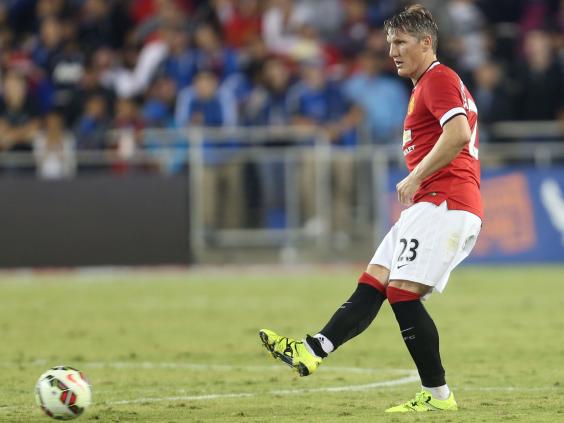 A top-quality player at a decent price: what's not to like? Pep Guardiola, Matthias Sammer and Franz Beckenbauer have all gone public with reservations over Schweinsteiger's fitness and while that may be partly to assuage disgruntled Bavarians, he has only made 82 starts in four seasons for Bayern. The fact he is continuing to play international football – and as captain – will not help and it may be Louis van Gaal uses him primarily in Champions League ties and the bigger domestic games.
Roberto Firmino
(Hoffenheim to Liverpool, £29m)
Philippe Coutinho has been one of Brendan Rodgers' more successful signings and he will hope Brazilian compatriot Firmino settles as well, though given Liverpool's attacking riches they could end up competing for the same place. Versatile, skilful, with an eye for goal (though rarely prolific), Firmino could become a star – or, like many recent Liverpool signings, he could be a dud. At £29m he needs to be a star.
Tom Cleverley
(Manchester United to Everton, free)
There was a time when Cleverley looked like being another successful Old Trafford youth graduate, but that seems a long time ago now. Having faded from favour with club and country he needs, at 25, to deliver a consistent run of performances. He played well under Roberto Martinez at Wigan and a slew of pre-season injuries gives him a chance to stake a claim at Goodison Park.
Shinji Okazaki
(Mainz to Leicester City, £7.5m)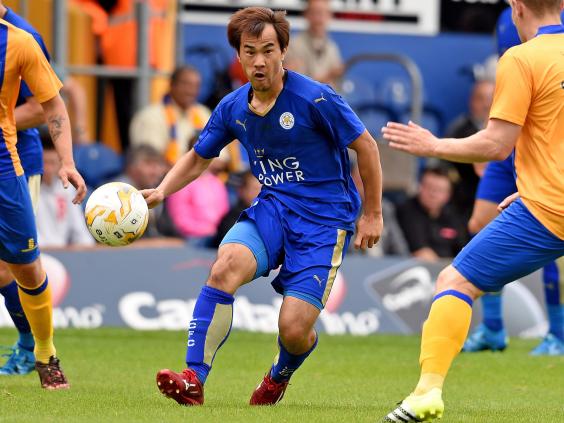 Japanese players have made little impact in the Premier League, even those such as Shinji Kagawa who came with glittering reputations. Two decent seasons in the Bundesliga with Mainz offers hope that Okazaki's contribution will be more like Maya Yoshida's than Junichi Inamoto's, but the fact he was signed before Claudio Ranieri was appointed as manager suggests it was a marketing-led acquisition by Asian owners.
Aleksandar Mitrovic
(Anderlecht to Newcastle, £13m)
A regular scorer in Serbia and Belgium, though not yet in the international arena, the question mark over the 20-year-old surrounds his temperament. Tall and powerful, he's happy to mix it with defenders, which will be an asset in England, but a history of butts and elbows will ensure that defenders do their best to provoke him, as with Diego Costa. A dismissed or suspended player cannot score, however good he is.
Connor Wickham
(Sunderland to Crystal Palace, £7m)
Even taking into account the "English premium", £7m – rising to £9m – is a lot for Palace to spend on a striker who has scored 11 goals in 79 top-flight matches – and five in 36 games last season. Admittedly a lot of those appearances were in a wide position rather than in the centre, and many off the bench, but Wickham has yet to live up to the hype generated when he was player of the tournament as England won the Under-17 Euros five years ago. However, there is talent there and, as Harry Kane proved last year, sometimes a player takes time to mature.
Radamel Falcao
(AS Monaco to Chelsea, loan)
Can Jose Mourinho succeed where Van Gaal failed, and inspire Falcao to recapture the form that made him one of the game's most feared strikers? The answer probably depends more on the Colombian's fitness than any coach, but at least this time Falcao joins a team that already knows what it is doing, rather than one in development, and he and Costa have worked well together in the past when they were at Atletico Madrid.
All pictures courtesy of Getty Images
Reuse content