The importance of stats
Football is flooded with data now and no signing tells this story better than Gabriel Paulista. Arsenal paid Villarreal £12m for the Brazilian defender after he registered especially high scores on their own American analytics system, StatDNA. There will only be more transfers like this.
Authorities face thorny issue
Two Premier League players tried to move to France this month but ran into an unexpected technical hitch. Hatem Ben Arfa joined Nice, and Nathaniel Chalobah was nearly loaned to Bordeaux, but Fifa ruled that their appearances for Newcastle Under-21s and Chelsea Under-21s respectively were official games. The English authorities see things differently and would not count those U-21 matches as "official". Chalobah is now on loan at Reading, but Ben Arfa is in legal limbo.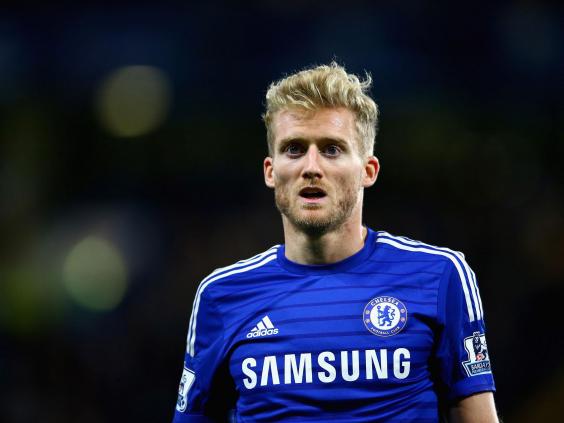 Chelsea know how to sell
In the era of FFP, big clubs need to bring in all the money they can to finance purchases. And no-one is better at it than Chelsea, who continue to negotiate remarkable prices for players they do not want. They have done it with Juan Mata, David Luiz, Kevin de Bruyne and Romelu Lukaku, for a total of £140m, and this month it was André Schürrle, who Wolfsburg bought for £24m.
Fernandes keeps the faith
This time two years ago Queen's Park Rangers spent £20m on fees for Loïc Rémy and Christopher Samba and still went down. They may well go down again this year but at least they will not get into an even bigger hole. "No more cheque book," said chairman Tony Fernandes.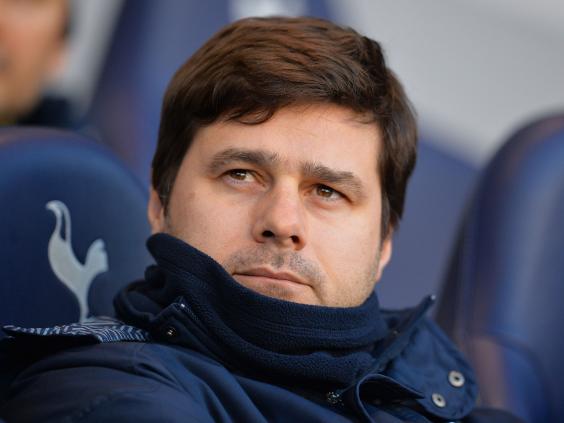 Pochettino tried to prune
Half a season into his Tottenham Hotspur tenure, Mauricio Pochettino has clearly decided which players he likes and which he does not. Aaron Lennon joined Everton, while Younes Kaboul, Emmanuel Adebayor and Etienne Capoue were offered around.
The 16 weirdest transfer deadline day stories
The 16 weirdest transfer deadline day stories
1/16 Manchester United sign Andy Kellett

Manchester United, the self-style biggest club in the world, were in dire need of defensive reinforcements. They seemed to be linked with just about every centre-back going, but it seems one player was overlooked. Step forward Andy Kellett. The Bolton player was deemed the worst defender in the Championship according to one statistical analysis website, but that didn't put United off and the 21-year-old joined on loan in one of the strangest deadline signings in memory.

GETTY IMAGES

2/16 Peter Odemwingie to QPR?

One of the weirder stories of recent years. Odemwingie took it upon himself to drive to London from West Brom and spoke of his excitement about joining QPR. Unfortunately the Nigerian was to discover his club hadn't given him permission to speak to Harry Redknapp's side so Odemwingie suffered the indignity of being locked out of Loftus Road and sent back to the Hawthorns with his tail firmly between his legs. Unsurprisingly he was shipped out of West Brom as soon as the window next opened.

Getty Images

3/16 Dimitar Berbatov to Manchester - but City or United?

Dimitar Berbatov completed a last minute move from Spurs to Manchester United in 2008 but when he travelled north to complete the deal the cigarette-smoking Bulgarian apparently thought he was signing for Manchester City. United were the ones that picked him up from the airport though and it was Old Trafford he ended up at.

GETTY IMAGES

4/16 Robinho's slip of the tongue

Newly rich Manchester City might have been pipped to the signing of Berbatov, but they did their own bit of hijacking by snatching Robinho from under Chelsea's noses. Following his arrival Robinho explained how the deal went down: "Chelsea made a great proposal on the last day and I accepted". When asked if he meant Manchester City, Robinho replied: "Yeah. Manchester. Sorry!"

PA

5/16 Ryan Babel's mystery flight

Ryan Babel was spotted getting in a helicopter bound for London on deadline day in 2010 but where was he headed? No move ever materialised and the mystery continues to this day. Just where was the Babelcopter going?

REX IMAGES

6/16 Is that what I think it is?

The cheering and jeering behind tired-looking Sky Sports reporters giving bulletins from outside training grounds was nothing new, but last year the rowdy crowds managed to take things to a new level. Incidents involving swearing and a sex toy led Sky to take the cameras out of reach of the public for the latest deadline day, probably much to the relief of their staff.

Youtube

7/16 How much?

When Chelsea splashed £50m on Fernando Torres, in 2011, some felt they'd overpaid. Fortunately Kenny Dalglish and Liverpool were on hand to put things into perspective by immediately spending £35m of that money on Andy Carroll - a man with just a good half season of Premier League football behind him. Dalglish lost his job and Carroll is now at West Ham.

AFP/Getty

8/16 Julian Faubert to Real Madrid

Arguably one of the strangest transfers of all time, in 2009 Real Madrid took Julian Faubert on loan from West Ham. To the surprise of no one it wasn't a success, Faubert made just two appearances and once fell asleep while on the bench during a game.

GETTY IMAGES

9/16 It was the snow!

When that window slams shut (it always slams) trading ceases - unless you're Arsenal that is. The arrivals of Danny Welbeck and Mesut Ozil took what felt like an age to be confirmed but Andrei Arshavin's £15m arrival in 2009 literally took days to be announced. There was some excuse about adverse weather conditions, but that didn't stop Arsenal's Premier League rivals from raising an eyebrow or two.

GETTY IMAGES

10/16 David Beckham joins PSG

While any criticism of Sir David of course borders on sacrilege, and Beckham's decision to give all his wages from the club to a children's charity is to be applauded, the fact that he chose to make the move on deadline day when as a free agent he could move whenever he liked, did seem quite a lot like attention-seeking.

Getty Images

11/16 Benjani's airport nap

Sounding more like the badly thought through excuse of a schoolboy than a reason that almost scuppered a transfer, Benjani wrote his way into deadline day folklore in 2008. Flying from Portsmouth to Manchester to finalise a move to City, the striker rather unfortunately fell asleep in the airport, missing two planes and nearly ruining his chances of a move. In the end Man City fans must have wished he had.

GETTY IMAGES

12/16 Samba time

Nothing sums up the mad decisions made by desperate clubs during the January window than the signing of Chris Samba by QPR. The relegation threatened club forked out an incredible £12.5m to bring in the former Blackburn centre-back to save their season - and also agreed to pay him £100,000-a-week. Turned out he wasn't much help, at one stage even having to apologise for being at fault for two goals in the west-London derby defeat to Fulham. QPR were relegated and Samba returned to Anzhi Makhachkala.

GETTY IMAGES

13/16 Leeds let down

When Leeds fans were instructed by their club's official Twitter account 'Don't go to be just yet... there is still work to be done' excitement levels shot through the roof. Who was arriving? A star player from the continent? A big money deal? A little later the Twitter feed was used to announce Matt Smith and Dominic Poleon had left Elland Road. With the deadline klaxon then sounding and still no big arrival in sight, this dropped: 'After a busy last hour that is us done for the 2014 Summer Transfer Window #DeadlineDay'. What teasers.

14/16 Alan Pardew's lucky day

Bizarrely and seemingly with a whiff of something shady, 2006 saw Carlos Tevez and Javier Mascherano arrive at West Ham looking more than a little confused. In the end the third party deal was ruled illegal and West Ham had to pay a £5.5m fine and £20m compensation to Sheffield United who were relegated when Tevez's goals kept West Ham in the league later that season.

GETTY IMAGES

15/16 Arsenal signing Kim Kallstrom

The arrival of Kallstrom wasn't exactly what Arsenal fans were hoping for in January 2014, but Arsene Wenger explained it was an emergency loan. Fair enough. But it turned out the Swede had a back injury (from playing beach football) and didn't feature until the end of March, one of just four appearances for the Gunners.

Getty

16/16 Harry Redknapp DOESN'T lean out of his car window

It's a staple of the transfer window but one year the Sky Sports cameras failed to get any pictures of Harry Redknapp leaning out of his car window to offer up some juicy news. Actually, that's never happened. But how much stock can be put in Harry's words is debatable anyway. He once insisted nothing was going to happen only for Spurs to complete an eleventh hour £8m swoop for Real Madrid's Rafael Van Der Vaart. The scoundrel.

Twitter/@CarlWard
Partners in Twitter
If footballer's social media accounts were an important part of transfer stories in 2014, there is a new front in 2015: the accounts of their partners. Davide Santon's English fiancée railed against Newcastle United pushing him to go back to Internazionale. "They are a business not a club," tweeted Chloe Sanderson, as part of a long explanation of what had happened. The tweets were later deleted.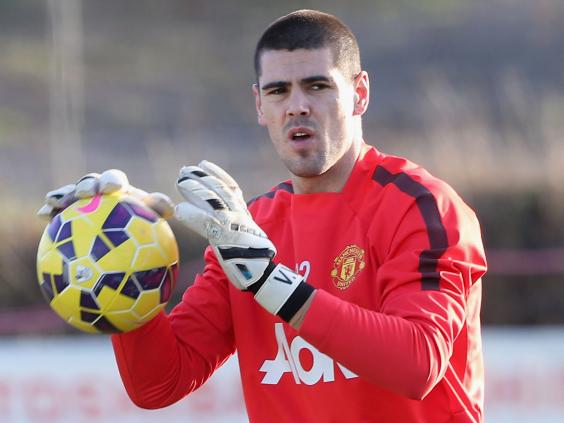 United resisted temptation
Manchester United bought five players last summer and so it was a little surprise to see them spend nothing this month, bringing in only Victor Valdes for free. The evidence of the last few years is that January solutions are just as likely to be found internally as on the transfer market.
Anderson prised off
Some players are more movable than others. Manchester United finally got rid of Anderson this month, seven and a half disappointing years after they signed him from Porto. He goes to Internacional presumably wondering what he could have achieved with a bit more application.
Lafferty likes the exotic
Farewell Kyle Lafferty, whose most recent spell in the English game with Norwich lasted just six months, and included one goal. He is remarkably well-travelled, his curious moves giving deadline day an exotic twist. He has joined Caykur Rizespor on loan.
Sky's element of surprise
Sky Sports News is not often accused of having too much self-awareness but they are certainly committed to surprising everyone. Whether they are being ironic, with their coordinated colours, adverts and in-jokes, is unclear. But when Chris Kamara does his Jim White impression you wonder how much further they can go.
Reuse content