Colombian striker Radamel Falcao has spoken of his desire to remain at Manchester United providing he is afforded more playing time, but Italian league champions Juventus are reported to be ready to offer him a way out of the Premier League.
The Serie A giants were interested in signing Falcao on deadline day in the summer transfer window only to see him leave Monaco to join United on a season-long loan. But injury and an impressive run of form from Wayne Rooney and Robin van Persie has seen Falcao consigned to appearances from the bench, and the Daily Mail reports that Juventus are ready to return for him should he want to leave the Red Devils.
However, Falcao's incredible wage demands and hefty loan fee could scupper the deal.
One former United player who had been linked with a return to Old Trafford was Nemanja Vidic, but the same report in the Daily Mail claims that the Serbian's agent has refuted the rumours, while United are not prepared to bring back their former captain who left the club in the summer.
Transfer talk: Friday 19 December
Transfer talk: Friday 19 December
1/9 Nemanja Vidic (Inter Milan)

Linked with: Manchester United

GETTY IMAGES

2/9 Karim Benzema (Real Madrid)

Linked with: Liverpool

GETTY IMAGES

3/9 Sergio Aguero (Manchester City)

Linked with: Real Madrid

Getty Images

4/9 Marco Reus (Borussia Dortmund)

Linked with: Real Madrid

Getty Images

5/9 Wesley Sneijder (Galatasaray)

Linked with: Southampton

Getty Images

6/9 Peter Crouch (Stoke)

Linked with: Queens Park Rangers

GETTY IMAGES

7/9 Jermain Defoe (Toronto FC)

Linked with: Queens Park Rangers

Getty Images

8/9 Sergio Romero (Sampdoria)

Linked with: Liverpool

Getty Images

9/9 Paulo Dybala (Palermo)

Linked with: Liverpool

Getty Images
The Daily Express reports that Liverpool are ready to make an audacious £50m bid for Real Madrid striker Karim Benzema and cut their losses on summer transfer flop Mario Balotelli. The absence of Daniel Sturridge has compounded the departure of Luis Suarez and with Balotelli, Rickie Lambert and Fabio Borini struggling to find goals, Brendan Rodgers needs to do something in January to get his side firing on all cylinders.
The report goes on to claim that suggestions in Spain state Real would listen to serious offers for the French striker in order to fund summer moves for Manchester City's Sergio Aguero and Borussia Dortmund's Marco Reus in what would be an extraordinary transfer triangle.
Closer to home, Southampton manager Ronald Koeman has confirmed his interest in Netherlands international Wesley Sneijder, but says his wage demands have priced the Saints out of a move this January. Koeman confirmed on Thursday that he would love to bring the Galatasaray midfielder to St Mary's, but understands that his £90,000-a-week wages falls outside of his budget.
"I am interested but we can't pay him," said Koeman. "I know that because his agent is my agent. There is nothing in that. Seriously."
Peter Crouch is out of contract at Stoke at the end of the season, and despite Mark Hughes' reluctance to sell him in January, Queens Park Rangers are being linked with a move for the former England striker.
The Daily Mirror reports that Harry Redknapp cancelled a TV appearance on Sky Sports' coverage of Liverpool v Bournemouth to meet with QPR chairman Tony Fernandez in order to discuss moves for Crouch and his former Portsmouth, Tottenham and England strike-partner Jermain Defoe.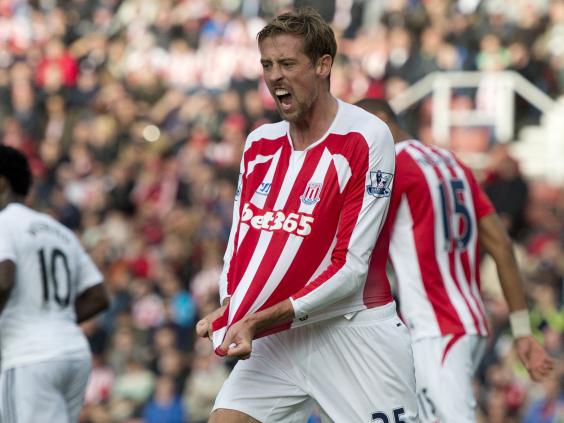 Defoe is likely to leave MLS side Toronto and becoming unsettled in Canada, but the moves for the two over-30's (Crouch is 34 next month while Defoe is 32) could be denied due to Rangers' previous big-money moves for ageing players that haven't worked out.
Finally, a bad week for Liverpool goalkeeper Simon Mignolet could be about to get much worse after rumours linked the Reds with a move for Argentina's World Cup goalkeeper Sergio Romero.
The Anfield outfit were mentioned with a move for the 27-year-old in the summer, but Mignolet's poor form this season and subsequent dropping from the first-team for last week's 3-0 defeat to Manchester United has led to reports that Rodgers could sign a replacement for the Belgian.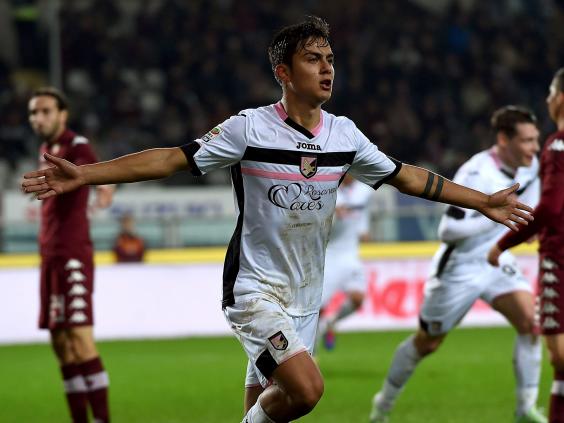 The Metro claims that rumours in Italy state talks are already underway with Sampdoria to structure a move for Romero, while the same report adds that Liverpool could also launch a bid for Palermo striker Paulo Dybala that could cost up to £31m.
Reuse content