You may not have noticed, but there is a new arms race afoot in the Premier League. 
Clubs have long competed over transfer fees, player wages and commercial partnerships, but now a fresh frontier has opened up. It bears the promise of happiness for all, yet spells bad news for anyone with even half a gag mechanism. These are only early days but you can be sure that it will soon be right outside our door. 
Woman and children to the bunkers! The transfer announcement videos are coming!
A quick primer for those sensible souls who have spent the last few weeks watching cycling, cricket and tennis: clubs have found a new way to tell their fans that they have added new player to their ranks. Before, a simple photo – player with jersey/player in jersey holding scarf/player literally in act of signing contract – would do most of the work. Now, apparently, that is not enough. If you haven't made a quirky little video proving that of the new guy doing something technology-related, you're behind the game.
To that end, Liverpool announced the signing of Mohamed Salah by posting a video of him flicking through the tweets of someone demanding that Liverpool announce the signing of Mohamed Salah.
John Terry's move to Aston Villa took place in WhatsApp - inexplicably with a bunch of former players in on the deal. Alexandre Lacazette read out a hashtag. Roque Mesa was filmed taking English lessons. Roma new boy Lorenzo Pellegrini scored a goal for Roma on a video game.
Not all social-media gimmicks are created equal and doubtless some of these were lapped up by the target audience, with their funny little avatars and chronic misuse of the verb 'to rustle'. The rest of us, though, might need to start recalibrating our cringeometers. For in the absence of some non-proliferation treaty, there's every chance that this is just the crest of the wave, stupid-video-wise. In this brave new world, social media execs the country over are now in full-on Alan-Partridge-dictaphone mode, spitting out risible ideas to the poor, sensible, downtrodden Lynns who would honestly just prefer old-fashioned press releases.
How did we get here? I don't know. Where next? I don't know that either, but here are some doomsday - AND ENTIRELY SATIRICAL AND FICTIONAL - scenarios: 
Romelu Lukaku to Manchester United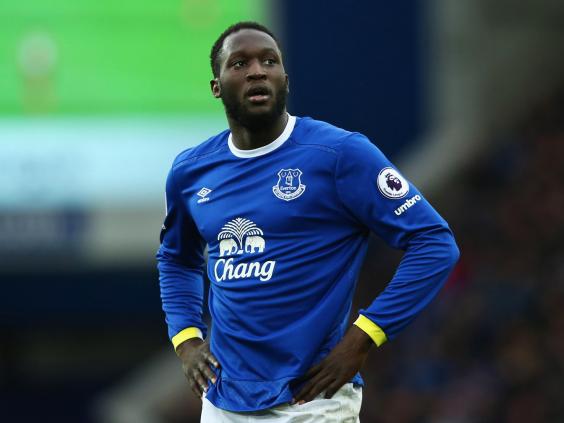 An anonymous executive sets a social media staffer to work
"Lynn, hi. Listen up; I'm a bit pressed for time. I spoke to Mino..., yes... he did take a bit of convincing, but we promised him a bit more and it's ON. The video team is all briefed... Have you got a pen? ... OK. Write down these instructions and let me know when you're ready to action this in the social sphere. 
"First: teach Mino about Bitcoin... I don't know, a couple of hours? It's not that complicated. Second: get him to transfer the fee into Bitcoin... I know, I know, but we'll pay him back afterwards. This is just so we have someone cool-looking to video. Third: start filming and get Raiola to send 626,864,833 Bitcoins... I don't know what the plural is, Lynn. Focus! ... Yes, make sure they zoom in on the screen. It spells out MANUNITED on the number keyboard... Of course they'll get it. Four: call Everton and make sure they're cool with all this.
"Clear? OK. Now I might get cut off in a minute because I'm going into a tu..."
Alexis Sánchez to Manchester City
23 July 2017 – CITY CONFIRM SANCHEZ SIGNING ON DARK WEB
Football reporters were left crying into their keyboards last night after Manchester City announced their biggest signing of the summer in a corner of the internet that most people only pretend to understand. 
After weeks of speculation, the Citizens reached an agreement with Arsenal over the transfer of Alexis Sanchez, who has penned a four-year contract at the Etihad. But some fear that this news may not actually be that new, and are blaming City's decision to leak details of the deal on the infamous 'dark web' – a digital hinterland so shady that inverted commas must be deployed as an intellectual defence mechanism.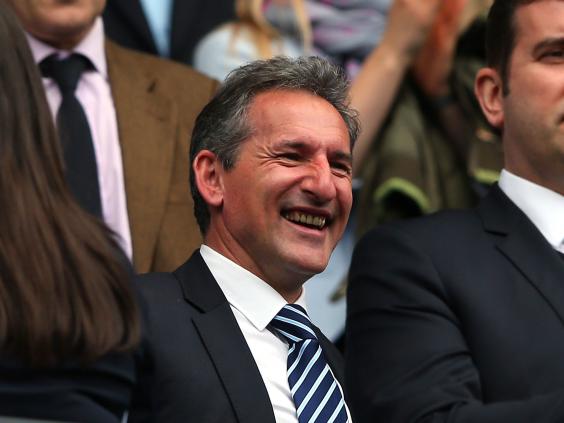 A widely-shared post (or 'data drop') by a user with the screen name TXIKIGIRLS999 – now believed to be one of 29 online pseudonyms used by City director of football Txiki Begiristain – showed pictures of Sanchez training with Pep Guardiola's squad on Monday morning. But closer inspection by people who actually know about this kind of thing revealed allusive TXIKIGIRLS999 posts dating back to the start of 2017. 
This raises the very real possibility that Sanchez actually joined City back in the January transfer window, but was convinced to continue playing for Arsenal until someone realised. This, say sources, was to make the story (or 'content') more 'shareable' when it broke, even at the expense of contract law.  
Both Arsenal and City refused to comment. 
Jack Wilshere to Swansea City
Two friends on a bus from Newport to Bridgend discuss the latest signing excitedly
mate omg have you seen it f*** so good mate honestly quality banter i was completely rustled mate they had all these pictures of people of people called jack there was like one of jack nicholson and that guy from tenacious d who else oh yeah jack white out of the white stripes which was cool because our kit is white lol 
right and in the end after maybe like 12 tweets they did one of someones arm and it had a tattoo on it saying #jackisajack and we were all like who is this and then in the next tweet it was a gif and it went from the tattoo up to his face and it was jack wilshere omg omg omg
Javier Pastore to Newcastle
An email drops on Tyneside
Morning Steve,
Thanks for the update last night. So the rough plan is this, as things stand:
– One video team with Javier at the training ground, one with Mike at Sports Direct HQ.
– Get Javier to FaceTime one of the names on the list, which has been supplied by the Supporters' Club. They're all tech-savvy ones, so it won't be some granny in Longbenton.
– Film it over Javier's shoulder, getting full reaction. Then Javier tells that fan to get another phone (from his mum or whatever) and FaceTime another fan. And then same again, get that one to call another and so on. Make sure they hold their phones steady!
– So what we'll have, in effect, is a Javier Pastore warp tunnel, with the news pinging here all around the city – maybe further afield, if any of these kids know people in foreign countries. It'll be kind of like that Donny Darko slo-mo worm thing, only more viral. Like a Human Centipede but with FaceTime calls and announcing a transfer.
– When you've got, say, 100 links in the chain, get the last kid to call Mike on the number supplied. Then get them ALL to hum Local Hero, including Mike and Javier. There might be a bit of lag, but I'm paying you to sort out all the kinks. 
– Then we cut together the Javier video and the Mike video, and post THAT on Bebo. It's going to be epic.
Cheers! And don't screw this up!
John
Wayne Rooney to Everton
A series of Facebook posts from the official account
NEW SIGNING: Watch the live Periscope feed!
MYSTERY: We're still broadcasting, but why is the image all black and the sounds all gurgly? Stay tuned to find out!
[Some time passes]
BODY CLOCK: Our new signing says he's almost ready to greet you all!
CLUE: Here's a picture of his belly. But what does it all mean?!
BEHIND THE SCENES: We gave our new signing this tiny camera to swallow when he was signing his contract. Now he's ready to meet you all!
[Periscope feed broadcasts a sequence of harrowing internal images that fans will tearfully describe to their therapists for decades to come]
Reuse content