Q. Does Salazar's opus definitively prove his athletes were not doping?
A. No. The issue now is that it is a case of "my word against yours". His denial was lengthy and addressed one by one the major allegations levelled against him by a number of sources, who are now thought to amount to about 20 people. No athletes in the Nike Oregon Project (NOP) have failed a drugs test but the issue is that a litany of people formerly connected to NOP are claiming wrongdoing by Salazar.
Q. Did he need to write nearly 12,000 words if his athletes are clean?
A. Well, not necessarily but Salazar is adamant he has done nothing wrong and all the athletes working under him are clean. Such were the number and range of allegations, he felt it necessary to defend the majority of them and unpick them where possible.
Q. What questions remain for Salazar to answer?
A. Two stand-outs from the document are the claims of the massage therapist John Stiner, who worked with the NOP athletes for a period of six weeks with his wife. Salazar puts the issue of the Androgel use down to a misunderstanding with Stiner and says it was for his own personal use. But why was a person who had previously had a massive heart attack taking medication that is advised not to be used with a heart condition? Stiner's further question marks about vials and hypodermic needles found at the training camp were also only addressed in one small paragraph. Some other arguments are also unconvincing, such as the tests carried out on Salazar's own sons to eliminate the risk of sabotage. Salazar claims that was sparked after Galen Rupp had his shoulders rubbed by massage therapist Chris Whetstine following a race in May 2009.
Q. Who comes out of the explanation badly?
A. Salazar performs something of a deconstruction of the witnesses against him. Huge passages are reserved for Steve Magness, a previous understudy to Salazar, with evidence ranging from a Runner's World article in which Magness waxed lyrical about NOP and why there was no "magic" reason behind the athletes' success to claims within the group that he was having an affair with a female athlete in the group. Kara Goucher is made out to be a liar, Salazar being bemused by her claims after showing email evidence that the pair ended their coach-athlete relationship on good terms. Her husband Adam, meanwhile, is described as "emotional and belligerent".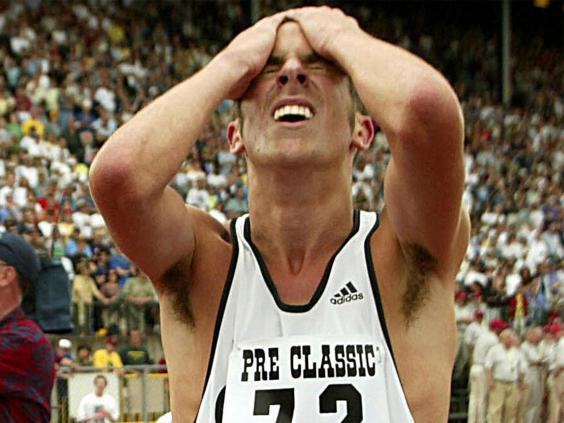 Q. What does this mean for Mo Farah?
A. Farah's position for now looks unlikely to change. Following news emerging of his two missed tests in the build-up to London 2012, he produced a statement in which he said he had gone back to Oregon to get answers from Salazar about the allegations against him, and that Salazar had denied any wrongdoing. So Farah will remain with his coach for now and prepare to compete at the Diamond League in Monaco next month while UK Athletics performs its own review. Whether it advises Farah to stay with his underfire coach is another matter.
Q. Where does this leave Galen Rupp?
A. One of the most vehemently argued sections of the entire document is Salazar's defence of Rupp, Farah's leading training partner. The validity of his medications and TUEs are argued by Salazar, who calls him "one of the hardest-working, most honest and genuine athletes I have ever known". The expectation is that Rupp will air his own grievances on the claims after competing in the 10,000m at the US Track and Field Trials.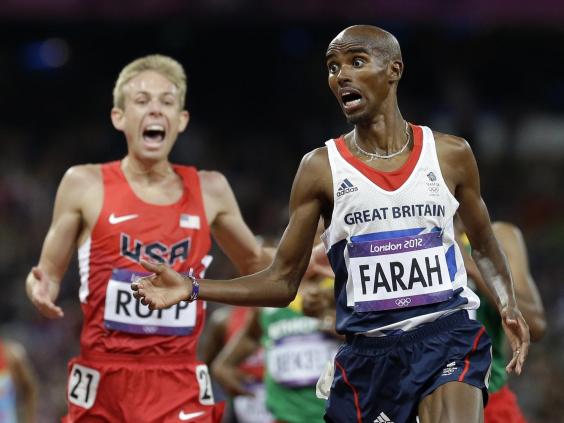 Q. What is UK Athletics' position now that Salazar has broken his silence?
A. Salazar will remain as an unpaid consultant with UKA as the body continues its own internal review into the allegations. In a brief statement, UKA said: "UK Athletics acknowledges the publication of a statement by Alberto Salazar on the NOP website responding to claims made in the BBC Panorama programme 'Catch me if you can'. The content of the statement will be referred to our performance oversight group for consideration in their ongoing internal review. We emphasise once again that the Panorama programme contained no allegations against any British athletes."
Q. Salazar has called for a retraction and apology from the BBC. What is their response?
A. The BBC said in a statement: "Almost two months after Mr Salazar was first made aware of the allegations, we welcome his more detailed response. We are confident in our programme and that it was right to air the allegations  of the witnesses who appeared on it."
Q. What happens now?
A. Potentially more mud-slinging and allegations. The big issue is what the United States Anti-Doping Agency now chooses to do. Usada, the body that brought down Lance Armstrong, has a policy to neither confirm nor deny if a particular investigation is ongoing but it has been approached by a number of sources in the case with a variety of allegations. The World Anti-Doping Agency has made clear that it will not get involved as this is not their area, instead pointing out that it is the task of the national anti-doping body which, in this case, is Usada.
Reuse content