Sebastian Coe has been told he is the right man to lead athletics out of its global crisis despite the president of the International Association of Athletics Federations admitting that the governing body was "a failed organisation".
In a contradictory second World Anti-Doping Agency independent commission report delivered here, its chairman Dick Pound accused council members of doing nothing despite being aware of the corruption allegations against Coe's predecessor, Lamine Diack, and other leading officials while showering Coe with praise.
The report stated "at least some of the members of the IAAF council could not have been unaware of the extent of doping in athletics", in contrast to the previous argument by Coe and the IAAF that the corruption had been the work of a few bad apples.
Pound said: "The corruption was embedded in the organisation. It cannot be ignored or dismissed as attributable to the odd renegade."
But while Pound said the former middle-distance runner shared some collective responsibility as part of that council, he backed him to hold on to the IAAF presidency.
"As far as the ability of Lord Coe to remain at the head of the IAAF, I think it's a fabulous opportunity to seize this and under strong leadership move forward. There's an enormous amount of reputational recovery and I can't think of anyone better than Lord Coe to lead that."
Coe was present here for the publication of the 89-page report, which in some regards made uncomfortable reading for Nick Davies, who stepped down from his role as Coe's chief of staff before Christmas following the publication of an email exchange with Lamine Diack's son, Papa Massata Diack, for whom it was revealed Interpol had issued an arrest warrant.
In that email Davies, now the subject of an IAAF ethics commission investigation, appeared to be in cahoots with Diack Jr in order to keep the widespread Russian doping "very secret". But the report stated that Davies denied any knowledge of being aware of any doping allegations: "Davies did not mention nor refer to any knowledge of cases of delays of reporting possible doping violations, nor to knowledge of any Russian 'skeletons' in the cupboard [as referred to in his email]."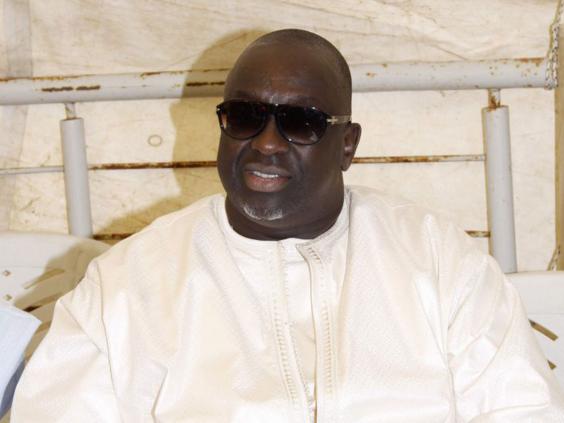 Despite Davies' apparent awareness of the affair and his closeness to Coe, the IAAF president insisted he was not party to the email exchange, a stance Pound backed by saying "if he [Coe] knew there was corruption he would have done something about it".
Coe has regularly come under fire during his five months as president for his handling of the biggest scandal in athletics history. He apologised for the shortcomings of the organisation laid bare by the report.
"The overall issue about whether or not we are in an organisation that has failed, I tell you we have," he said. "I know that. We are a failed organisation. I'm sorry if my clumsy language has in any way demonstrated a sort of lack of understanding about the depth of this."
There had previously been suggestions that Coe's position would come under further pressure in the wake of the second Wada report, with Paula Radcliffe warning he could be forced to step down from the role because of the barrage of "personal attacks". But Pound said it would be wrong for the IAAF to elect another president and even softened his stance on IAAF members who failed to confront Coe's predecessor, Lamine Diack.