I spent some time at the Nike Oregon Project at the end of 2012 with my coach Bud Baldaro. The first thing you notice is that it is far and beyond the most professional set-up I've ever seen. It shows what's possible in terms of facilities when money is no object.
When I was there Alberto Salazar was incredibly generous with his time. He debated with us for hours on training philosophies for events from the marathon to the 800 metres, and extensively on the strength and conditioning of his athletes. I know other people will have other experiences but that will stick with me for a while.
I found what came out of the Panorama programme incredibly shocking and it's hard not to get caught up in the witch-hunt with it all.
Regarding the accusations, it is imperative they be fully investigated to give fans and athletes confidence and belief in both the group and anti-doping authorities.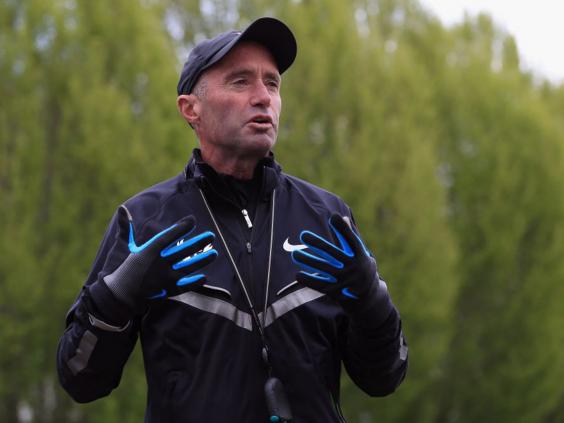 I understand it's being looked at by the World Anti-Doping Agency and the United States Anti-Doping Agency. I read in the past few days there was even talk about the FBI getting involved.
I'm not saying the two are linked but with the disgraced sprinter Marion Jones we saw that it took until the authorities were involved for the truth to come out. Whatever the outcome, perhaps that's what's needed to ensure peace of mind, that the absolute truth comes out.
Watching Panorama last week, if you're being totally objective, a lot of what was there wasn't particularly concrete. People say there's no smoke without fire but there was a lot of smoke and that might just be they couldn't air everything for legal reasons.
A lot of what was discussed is legal, thyroid medication for example. I consider the practice of pushing the legal boundaries immoral and not in the spirit of our sport but, as things stand, it's not against the rules of our sport.
Of course, I think the rules need to change but that particular issue is not breaking the rules so that's more one for Usada and Wada.
There's been a lot of talk of thyroid medication, which I know is a grey area in sport. I once had an experience where I had a reading that suggested my thyroid was slightly underactive.
But rather than go on medication, British Athletics followed procedures properly and did follow-up tests before any knee-jerk reaction. Further tests showed that the reading was just an anomaly. I felt that treatment was motivated by medical well-being, not my performance levels.
Back to Panorama, the allegations about testosterone are very serious as that is illegal and that's bad if that was given to an athlete underage but, at this stage, those are just allegations.
As for Mo Farah, the intense scrutiny he has been under is unfair. I understand the association but there is no evidence associated with him at all. It shouldn't mean the weight falls on him.
Plus there was the fallout from him not running in Birmingham on Sunday. I can appreciate that he perhaps should have run for the fans who'd bought tickets, but it's hard for people to fully understand the emotion of being an athlete.
It wasn't as simple as Mo standing on the line when he was feeling so tired and stressed. It's his first race of the outdoor season in Britain and he wanted to make a mark. People might have said it's OK for him to lose but the damage that can do as a defending world champion in a World Championship year was something he didn't want to risk. I would have done the same thing.
The sadness is that we should be talking about Adam Gemili breaking 10 seconds, Dina Asher-Smith rewriting the record books and Greg Rutherford's wonderful consistency. Right now, unfortunately, we're not.