Nike's corporate social responsibility strategy speaks of inspiration, innovation and "the endless possibilities of human achievement through sport." It proclaims: "We believe if you have a body, you are an athlete."
Sebastian Coe seeks to reinvent track and field as a televisual team sport with "a moral framework". He envisages centrally contracted athletes monitored by an independent doping agency being marketed as approachable, articulate role models.
Somewhere between commercially driven principle and politically ambitious idealism lies the dark truth of modern sport. By re-sponsoring Justin Gatlin, Nike have chosen to commoditise controversy and cash in on notoriety.
Gatlin became the Olympic 100 metres champion in 2004, despite a positive test for amphetamines. Nike dropped him in 2006, when he was banned after testing positive for testosterone, but have taken the calculated gamble he will again win the Games' blue-riband event in Rio next year.
Coe, a lifelong anti-drug campaigner, is in the process of visiting more than 100 countries in his campaign to become president of the IAAF, athletics' global governing body. He has an intuitive understanding of the catastrophic damage such a scenario is likely to inflict. It would confirm the decline of track and field's principal personality, Usain Bolt, who, pert-inently, is paid $40 million (£27m) for his loyalty to a rival sportswear sponsor, Puma. Most destructively, it would be seen as another implicit challenge to his sport's credibility and integrity.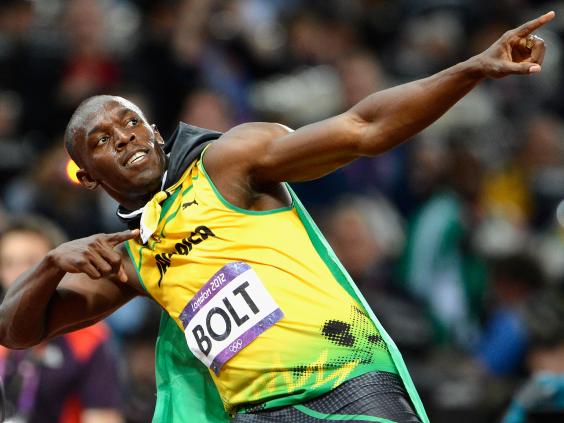 Athletics is assailed by accusations that Russia is the epicentre of a global doping scandal. It is not the only sport with an endemic problem – cycling, rugby, tennis and football are tainted to varying degrees – but it has most to lose. Gatlin, at 33, defies competitive convention by running as fast as a self-proclaimed "clean" athlete as he did in his twenties with the apparent aid of drugs. He insists: "I'm not doing anything that's a secret to anybody. I'm just going out there and believing in myself." He is widely mistrusted by fellow athletes and conspicuously lacks humility, although Travis Tygart, who led the investigation into Lance Armstrong, stresses he has the right to redemption.
Gatlin's agent characterises his former coach Trevor Graham as "over- zealous", a distinctive description given that Graham was banned for life after eight of his athletes tested positive. Gatlin's current coach, the former sprinter Dennis Mitchell, also served a drug ban.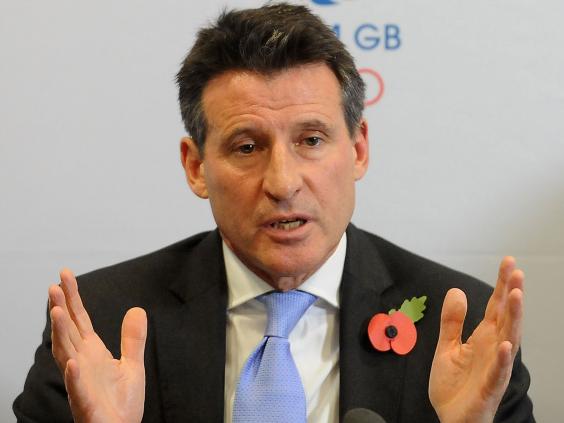 The nihilistic view that it is pointless to expect global corporations or world-class athletes to have a moral conscience is understandable but unsustainable, since it signals surrender on such a scale that, if accepted, sport is simply not worth the effort.
You won't find La La Land on any map, so athletes will not take the ultimate step of refusing to race against the likes of Gatlin. They will continue to take Nike's cash, if offered. Yet this week's spasm of outrage can still be significant. The broader challenge is to turn the support of convicted drug cheats into a fundamental issue which stigmatises so profoundly that business models are threatened.
Nike's financial strategy, which seeks to increase revenue to $30 billion (£20bn) in the 2015 financial year, builds in what it refers to as "headwinds." These include political unrest, climatic disasters and social concerns, such as the perception that they peddle sweatshop products. The corporation changed fundamentally once Phil Knight, their founding father, admitted they had "become synonymous with slave wages, forced overtime and arbitrary abuse." Problems persist, with The Worker Rights Consortium, a non-profit campaign group, citing maltreatment in 16 of Nike's suppliers' factories since 2006.
In response, they invest more than $50m annually in charitable projects which reflect sport's purity and inclusivity. Even fierce critics of the Gatlin decision, like Paula Radcliffe, express faith in their core values.
Yet when they choose to celebrate anti-heroism to such an extent, they cannot escape censure. The old lie that all publicity is good publicity must be exposed, for once and for all.
Bale is a Real fighter
It is business as usual for Gareth Bale. He carries the hopes of his nation and the burden of a club who have turned dysfunction into an elegant art form.
Inevitably the central character in Wales's attempt to qualify for the  finals of a major tournament for the first time since 1958, Bale should savour respite from the snake pit of the Bernabeu. The world's most expensive footballer, his survival at Real Madrid depends on remaining an apolitical figure for as long as possible.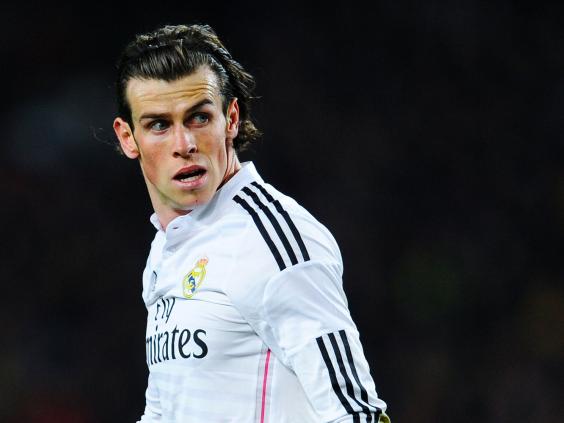 There can be no stage whispers to compliant courtiers in the media. His respect for the ethos of the club and the presidential authority of Florentino Perez must be public and consistent. He should studiously ignore conventional wisdom which suggests his tenure is threatened by the instant crisis of inferiority to Barcelona.
Bale finds himself a target, with polls suggesting 70 per cent of fans wish to see him dropped. The merits of a return to the Premier League with Manchester United are obvious. Yet don't underestimate him. Beneath his boy-next-door appeal, he is a fighter.
Crowe's fitting farewell
Life is most precious when it is imperilled. That's why, spiritually, we will all be alongside Martin Crowe as he watches what will probably be his final game of cricket, Sunday's World Cup final.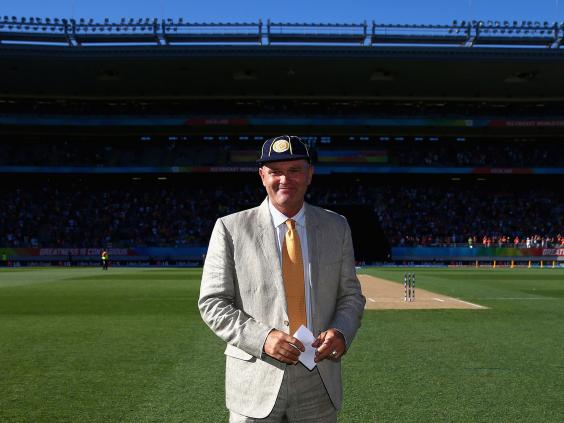 The former New Zealand captain has written searingly on the ESPN Cricinfo website about his proximity to death, due to a terminal blood disease: "I will hold back tears all day long. I will gasp for air on occasions. This is likely to be it. The last, maybe, and I can happily live with that."
When two is the target age
Cherukuri Satyanarayana is resolute: "You can't put too much pressure on children. They can be trained for a maximum of two or three hours a day."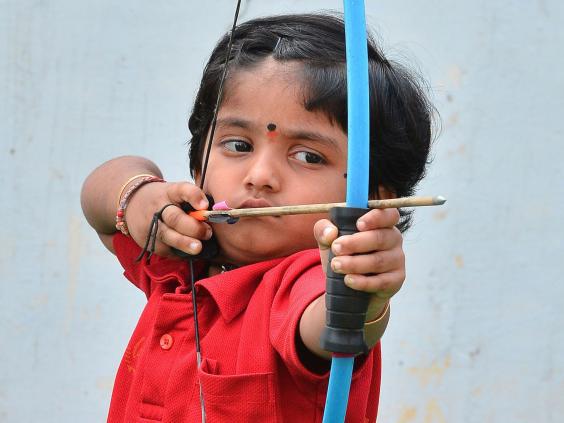 He is putting the principle into practice through his youngest daughter, Dolly Shivani, who has smashed an Indian age-group archery record with 388 points and is being prepared for the 2024 Olympic Games. Dolly is two years old.
Reuse content