Imagine, for a moment, what it is like to be a clean champion. Consider the moral courage required to dedicate to a life which many believe to be a lie. Visualise the dark nights of the soul, in which sleep is denied by the unfairness of institutionalised deceit and inevitable doubt.
Usain Bolt has not saved his sport in Beijing. His deification has not eased the burden of proof, diluted the urge to challenge performances so spectacular they invite the uninitiated to think the worst. Athletics is being sucked deeper into a quicksand of its own making.
The World Championships, which end today, have captured a sport in which statistics have lost their customary certainty. Times run and distances leapt or thrown resonate with true believers without convincing a wider audience of their authenticity.
Those consumed by the sport's theoretical purity still fail to appreciate the magnitude of the threat. There is no other rational explanation for someone of Colin Jackson's experience missing the point so profoundly that he praised the efficiency of Justin Gatlin's running "with all his problems".
Bolt knocked down by Segway
Bolt knocked down by Segway
1/5

Usian Bolt of Jamaica is hit by a cameraman on a Segway as he celebrates after winning the men's 200 metres final at the 15th IAAF World Championships at the Bird's Nest Stadium in Beijing, China,

Reuters

2/5

Bolt falls after being knocked over by the cameraman on a Segway

Reuters

3/5

Bolt quickly recovers his feet as the cameraman apologises

Reuters

4/5

Bolt sees the funny side though as the cameraman lies on the floor embarrassed

Reuters

5/5

Bolt soon returns to see if the cameraman is ok

Reuters
I care nothing for Gatlin and his apologists. They bleat about bias, spread the myth of victimhood, and ignore the inconvenient truth that he has done the time without acknowledging the crime. His legacy, and that of other returning drug cheats, is the futility of Dafne Schippers' answer when she was asked whether the greatest achievement of her career, winning the world 200 metres title, could be trusted.
"I know that I'm clean and I work very hard for it," she said. "I do all the dope controls and can't say any more than that." The former heptathlete knew the subtext to the scorn and disrespect; she had just improved her personal best by 0.4sec. She is white, and has a family trait, bad skin, which is associated with steroid use. Only Florence Griffith Joyner, who took her secrets to an early grave, and Marion Jones, who returned three Olympic gold medals in disgrace after admitting to steroid use, have run quicker in the most punishing of sprint races.
Right on cue, Victor Conte, the man who oversaw an empire built upon performance-enhancing drugs, pronounced: "Very fast time. Needs target testing." As Jones's supplier, he reminded the world she had never tested positive, despite undergoing more than 160 drug tests: "Passing does not mean athletes are clean. Clear?"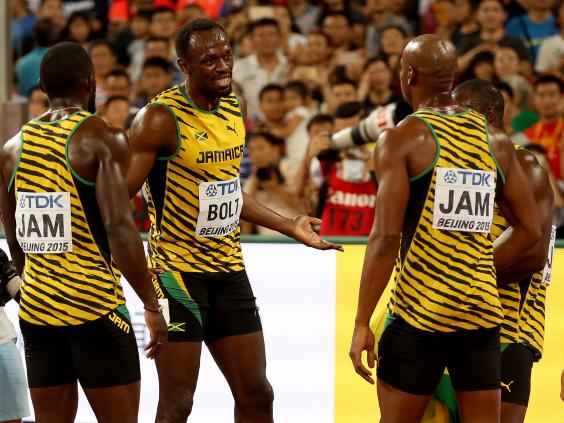 There are other, more innocent, explanations. Modern material technology means, in layman's terms, that the rubber track at the Bird's Nest is thinner than ever. This ensures a harder surface and faster times. Similarly, improbable advances in Kenyan athletics can be rationalised by better coaching and improvements in infrastructure.
There are so many mixed messages that widespread scepticism is understandable. The Championships' website is scrupulous in avoiding acknowledgement of an athlete's doping history, yet features contact details for their agents.
There is a commercial imperative to cheat if the risks of detection are minimised and punishments are lax, but the pressure to do so is more insidious. When the collective culture is one of cynicism and suspicion, it is easier for individual athletes to ignore their responsibility to themselves.
Cycling, as ever, contains the most sobering case studies. A report by the Dutch Anti-Doping Commission concluded that up to 95 per cent of riders in their teams in the EPO era, around the Millennium, used doping products. Athletes felt they had no option but to do so. That begs uncomfortable questions. Can such weakness be excused when the problem is institutionalised? Chemical enhancement of performance is rightly considered the ultimate betrayal of a fellow competitor, but should perspectives change when the vast majority have artificial aid?
Athletics is capable of enshrining the human spirit. Aries Merritt won a bronze medal in the 110m hurdles on Friday night, and will receive a new kidney from his sister LaToya on Tuesday. As he explained the mechanics of the transplant, the champion, Sergey Shubenkov, shook his head in a mime of awe and disbelief.
The respite was brief, since Shubenkov is Russian. He quickly had to distance himself from the perception that his win was tainted by accusations of state-sanctioned drug use in sport. His gold medal had the weight of a ball and chain.
He insists he is clean, but how many bother to listen?
Lancaster inspired by '66
Stuart Lancaster has had his Sir Alf Ramsey moment. He has made an unpopular decision under unprecedented scrutiny. All that remains is for fate to take its course.
These two England coaches are products of different generations and different codes, yet, united by the responsibility of a home World Cup, they share an outsider's mentality.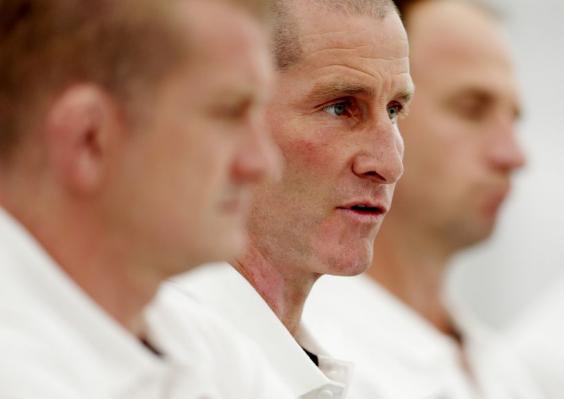 Ramsey was, in essence, a societal interloper. He took elocution lessons to develop the clipped accent required in deferential times, but retained the strength of character to omit Jimmy Greaves, the nation's darling, from his triumphant team in 1966.
Lancaster lacks the status of many of the former internationals who criticise his decision to persist with Sam Burgess, the rugby union initiate from league who admits he still does not know all the rules of his new sport. Yet, as a teacher by instinct and inclination, the coach has the legitimacy of deeply held principles formed in lower levels of the game. He deserves greater credit for the clarity of his vision, and his faith in a squad expected to operate on mutual trust and respect.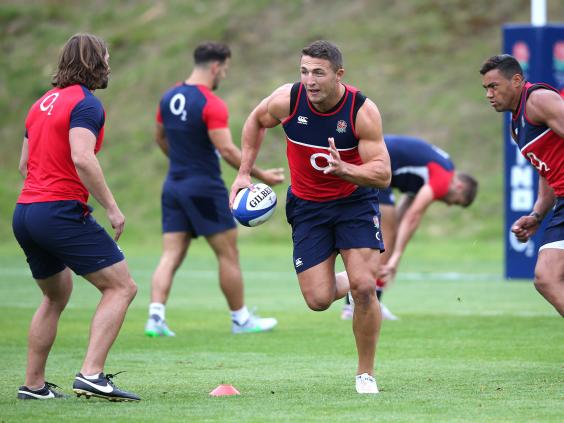 Burgess may be used sparingly, in bursts of raw physicality which engage the crowd, but he is the symbol of Lancaster's England. If he is exposed as a liability, the reckoning will be savage.
Stones forced to be cruel
Modern football, part 3528: John Stones is, by all accounts, an impeccably mannered, impressively grounded young man. His coaches speak of his diligence and intelligence. Sadly such qualities are deemed counter-productive. To fulfil his understandable ambition to join Chelsea, he needs to be unresponsive, unprofessional and allow others to make mischief on his behalf.