Anthony Joshua had to go and hit the pads for 30 minutes after his second-round demolition of Denis Bakhtov on Saturday night, because the fight ended too early.
"I was scheduled for 10 rounds and it only went two, so it was back to work to make up the rest," Joshua said after his ninth straight victory in the pro ranks.
The London 2012 Olympic gold medallist has blasted through his opposition since making his professional debut one year ago, and had no problem putting away the supposedly durable Bakhtov, who had not been stopped in nine years.
"It ended a bit early," Joshua said. "I wanted to learn and practise some stuff. Even when I was an amateur, I had a desire to hurt opponents. When I'm sparring, I get that same vision I had against Bakhtov, I want to get you, I want to hurt you. I'll never forget where I came from and that gives me that desire. These guys are in there to take what I've been working towards for seven years."
"They [Joshua's fights] get stopped pretty early. I wanted him on the floor, out cold.
"I don't like it when the referees step in and stop the fight. That's why I end up hitting them because they get in the way!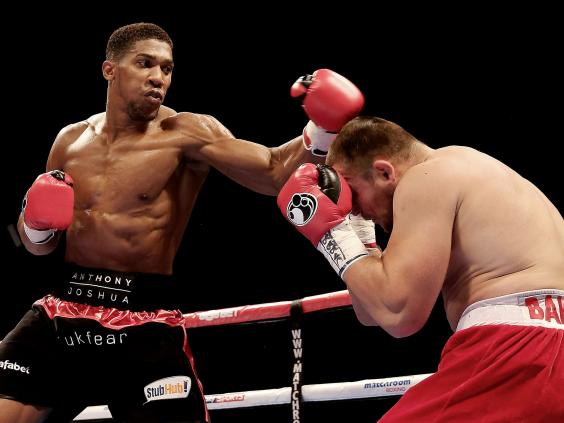 "It's fun. If he had me up against the ropes, punching my head, he would love it but it's the other way round."